NFL Draft 2013: A Look at the Blindside, Offensive Tackle
Print this article
One of the reasons the Ravens were so successful in the post season was the shuffle on the offensive line. With Bryant McKinnie going to left tackle, Joe Flacco saw better pass protection and was obviously more comfortable in the pocket. It's unsure whether the Ravens will risk bringing McKinnie back as their starting left tackle and it's quite possible they'll look to grab a rookie to fill the role. Regardless of the decision on McKinnie, it's imperative the Ravens protect their investment in Joe Flacco by keeping his blindside covered and I doubt the team has any faith in moving Michael Oher back to the left side.
One important note about this class of left tackles (and many others) is that there are only a few true "blue chippers" that have day-one starting potential. If the Ravens aren't able to grab one of the top 3-4 tackles, the rest are more developmental prospects, which isn't always a bad thing. It's just important to keep in mind because those developmental players have less of a chance to make an immediate impact on the team. So let's take a look at some left tackle prospects the Ravens may have a chance to select on draft weekend.
1st Round
Johnson is a diverse and intriguing prospect. A JUCO transfer that originally played quarterback and tight end, Johnson also spent a short stint at defense end before finding his home at tackle. His junior season was spent on the right side and he moved to left tackle as a senior. Johnson has tremendous upside as a left tackle prospect. He has the ideal height/weight/bulk/arm length you'd like to see in a left tackle, but he plays with the mean streak of a right tackle. If the Ravens want Johnson, they'll have to move up to grab him but he could be well worth it. With proper coaching and the right atmosphere (both of which the Ravens have), Johnson could wind up being a Pro Bowl left tackle. If he lasts into the late teens, I'll be surprised.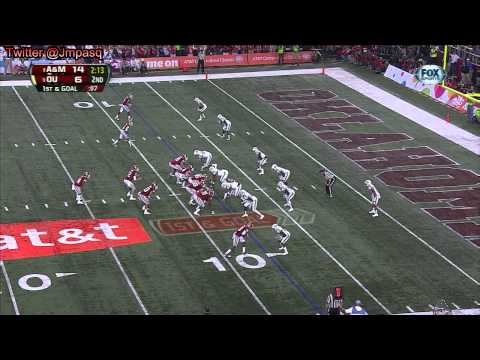 Menelik Watson – Florida State
Watson is another offensive tackle with great potential. He's a bit inexperienced as he was originally a basketball player from Manchester, England. He only has one real year of football experience but started 13 games for the Seminoles at right tackle. Menelik has excellent size and his athletic background shows in his footwork. He probably isn't a player you'd want to start right away, but Watson could be a great choice for the Ravens if the decide to bring McKinnie back on a one-two year deal. There's a chance the Ravens could grab Watson at the start of round 2 if they decide to trade back but don't be surprised to see a team in the mid-late 20s snag him based on potential alone.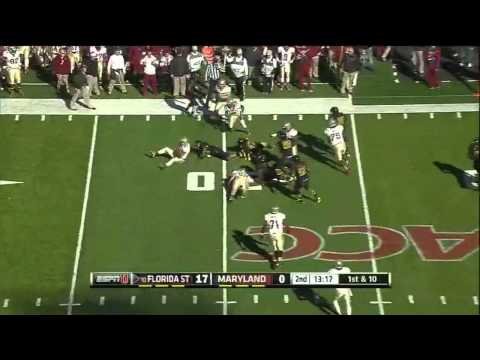 2nd Round
Terron Armstead – Arkansas-Pine Bluff
Another intriguing prospect with tremendous upside. Armstead is freakishly athletic with quick feet and long arms. He didn't play against top competition in college but had a great week at the East/West Shrine game. Armstead will certainly need to be coached up but the Ravens certainly have the staff to do it. I wouldn't be surprised to see the Ravens try to move and target Armstead somewhere in the late 40s to 50s of the 2nd round.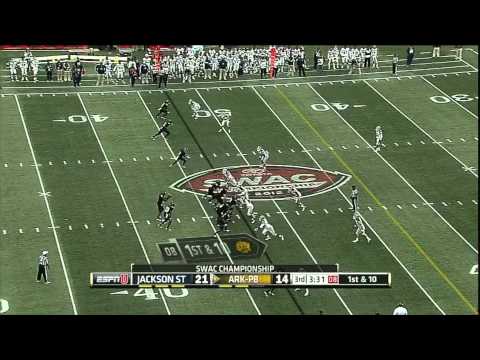 Pugh is a highly decorated tackle that has three years of starting experience at left tackle. He's a bit undersized but his athleticism has helped make up for much of that. A smart, experienced blocker, Pugh could potentially be a swing man at multiple positions along the line. His short arms (32″) are what have many labeling him a right tackle or interior lineman, but it's hard to argue with what he's accomplished on the field.
3rd Round
Son of Hall of Famer Howie Long, Kyle certainly has the bloodlines that make coaches take notice. However, he doesn't necessarily have the experience or production that you'd like to see. Long spent some time at Saddleback Junior College where he played defensive end for a year, then moved to offensive line. After transferring to Oregon he played guard, but his natural athleticism and size could get him a shot to play left tackle in the NFL. He's a bit of a project, but it's hard to ignore the bloodlines.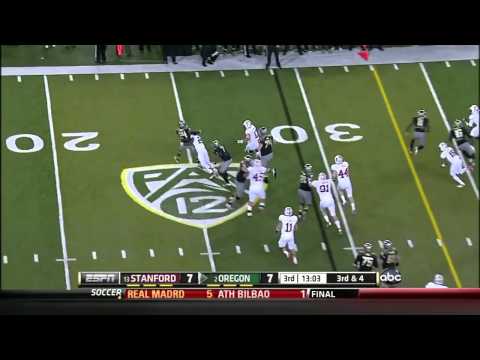 Bakhtiari has an excellent combination of production and experience, starting along the offensive line since his redshirt Freshman season. Possesses a good combination of bulk/strength but may not have the athletic ability to handle speed rushers as a left tackle. A bit undersized at 6'4″ but he does have long arms for his frame (34″). Plays with a mean streak and could potentially play multiple positions along the offensive line, giving him some versatility that the Ravens could be interested in.
Mid-Rounds
A converted tight end that only played one season at right tackle, Fragel is all upside. He certainly has the size, measuring in at over 6'7″ tall, but needs a lot of development with his footwork and technique. Fragel reportedly put on around 30 pounds of bulk between spring of 2012 and the combine and he has the frame to further develop. With a high football IQ and willingness to do what's best for the team, I wouldn't be surprised to see Fragel picked up by the Ravens as early as the 4th round.
Late Rounds/UDFA
Luke Marquardt – Azusa Pacific
Another converted tight end prospect, Marquardt has size that just isn't seen often. At over 6'8″ tall with 34″ arms, he has an absolute ideal build for the position. However, he's very raw and needs a year or more of development at the position. His size and strength can get his name called on draft day but I wouldn't expect to see him on the field during his rookie season. However, his ceiling is tremendously high and the reward of taking him with a 6th-7th round pick or as a priority free agent vastly outweighs the risks.