Print this article
If you say "I've been waiting all day…" any average Joe football fan will complete the lyric "…for Sunday Night."
The pregame theme song has been a staple in the NFL scene dating back a decade to 2006 when NBC took over the Sunday Night Football throne from ESPN. It was originally performed by Faith Hill, had a cup of coffee with Pink (the singer, not the color), and had the reigns handed to Carrie Underwood a few years back in 2013. The song has easily become one of the most recognizable tunes in the sports realm, along with the FOX Network NFL jingle & the ESPN alert (duh-nuh-duh! duh-nuh-duh!).
And yet, NBC has decided to spit in the face of the 'don't fix what's not broken' mantra, as they announced they'll be changing the SNF theme song.
Why? Because apparently they believe one of the staples of the NFL since 2006 is stale, and they consequently hate their viewers (so says this guy). I mean let's analyze the pregame jam 'Waiting All Day For Sunday Night.' It appealed to the elder fanbase, as the song is to the tune of Joan Jett's 'Hate Myself For Loving You,' it appealed to the younger half of the fan base as Carrie Underwood (and Pink/Faith Hill before her) is a mainstream artist, and it surely appealed to men everywhere because, well, have you seen Carrie Underwood???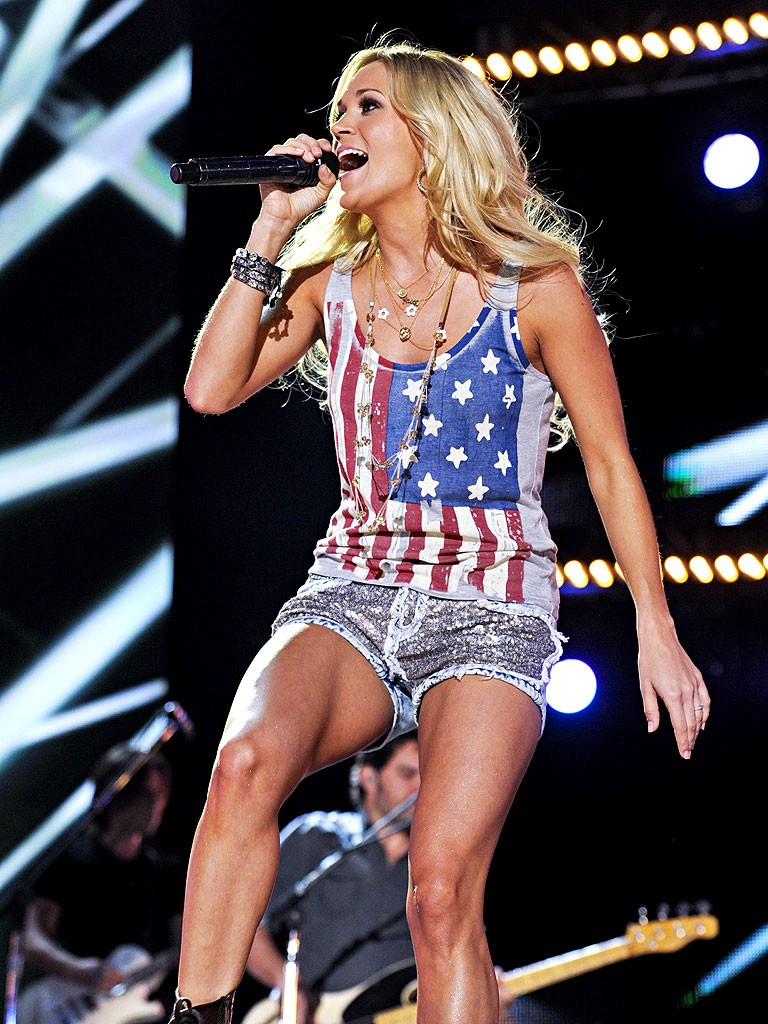 God bless America, and those legs!
But of course SNF wants to change it up, because why not?
Fortunately, it sounds like the only thing changing will be the song itself. According to the Associated Press, the new Sunday Night Football theme song will be titled 'Oh, Sunday Night,' and is based on Underwood's 2014 hit song Somethin' Bad.
So a couple of things here…
'Oh, Sunday Night' literally makes me think of 'Oh, Holy Night' and Christmas, so maybe work on the title there NBC. Also I have a short list of prerequisites for the video to truly grasp the feel of the NFL in 2016:
The stage is actually Peyton Manning's forehead
Yellow flags flying in the background
Roger Goodell dance off with DeMaurice Smith
Cris Collinsworst in the crowd with a 'I Heart Big Ben' shirt
Choreographed referees facing the wrong direction
That said, Somethin' Bad isn't a bad song selection, as it keeps the country/rock vibe of it's predecessor. And clearly keeping Underwood on board was an absolute no-brainer here. It's also worth mentioning that Somethin' Bad was a duet with Miranda Lambert. Could the blonde bombshell duet both be performing this new song?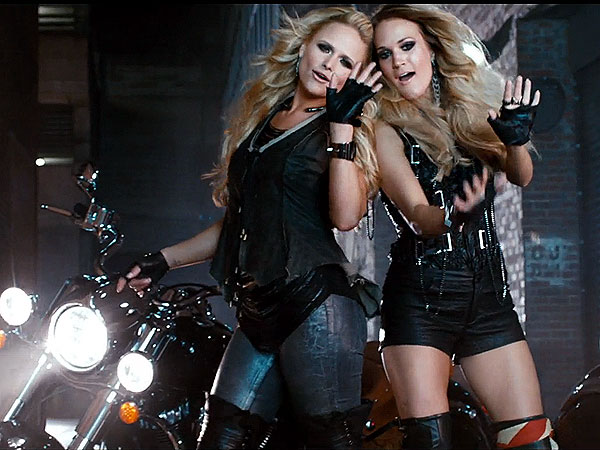 One can only dream…
(not those kind of dreams, guys)