Best & Worst Super Bowl Halftime Shows
Print this article
For most of us, halftime at the Super Bowl serves but one purpose – a moment to step away from the TV, hit the head, reload on wings, crab dip and beer, then attempt to feng shui said grub and booze as we plop back into our comfy spot on the couch and get ready for the second half kickoff.
But some people?
They actually enjoy watching the halftime show!
Full disclosure: I shoot for both. I have enough time to grab what I need and get back to my seat before the show starts.
Why do I watch you ask? Simply because the show boasts either 1) an amazing performance, or 2) a complete train-wreck that I can see coming from a mile away.
Sometimes I'm left shaking my head, wondering WHY the NFL thought the performer would be a good idea from the get go. Other times I'm left surprised at a great performance that I didn't see coming.
Let's take a look at the best of the best, and the worst of the worst over the past 10 years (2006-2016).
Cream of the Crop
Super Bowl XLI- 2007- PRINCE
Here's a little old school flavor that had me (then 19 years old) completely riveted and I still consider this THE BEST SUPER BOWL HALFTIME SHOW OF ALL TIME. Prince put on an absolute spectacle of a performance, from the stage symbol (Artist Formerly Known as Prince) to the guitar solos in 'Let's Go Crazy,' to his cover of Foo Fighters' 'Best of You,' and of course this…
https://www.youtube.com/watch?v=Ys3PWMWaiCQ
If that guitar solo in 'Purple Rain' doesn't absolutely captivate you? You have no soul. 
Super Bowl XLVIII- 2014- Bruno Mars, Red Hot Chili Peppers
Okay, I know this comes with controversy, but as a drummer this performance had me totally surprised from the first note.
I was aware of Bruno Mars, but not a fan. That is, until he lit up the drums and completely blew my mind.
UNREAL!
And for the record, Dave Grohl (Foo Fighters), Phil Collins (Genesis) and the dude from Three Doors Down are the only lead singers that can jam on the drums that I'm aware of. Welcome to the club Bruno Mars!
(I SWEAR if somebody says Justin Beiber I'm gonna lose it…)
Of course the controversy surrounded the Red Hot Chili Peppers playing 'unplugged' and post-performance, bassist Flea admitted it was pre-recorded for the guitars and drummer, simply because the NFL demanded it. Eh. So what. Still a phenomenal performance all around!
Super Bowl XLIX- 2015- Katy Perry (Lenny Kravitz & Missy Elliott showed up, I guess)
Truth be told, I couldn't name a single song from this halftime show off the top of my head. And honestly, I couldn't name maybe two Katy Perry songs, not because she's not a big name, just not my cup of tea.
Also, the whole set up was rather juvenile, what with the grown adults dressed like palm trees and beach balls, and I think there was a giant metallic lion or panther or something…
Yup. There it is!
But none of that matters, because the show was stolen away one man.
Or one fish.
ALL HAIL LEFT SHARK!
Left Shark, formerly known as Stan (no idea what the dude's name is under the costume, but those dance moves scream guy in his mid-40's names Stan) became an instant celebrity, a meme, a gif, a social media LEGEND. 
I miss the days when we would all stand together as Americans and relish in the comedic genius that is Left Shark… those were the days…
Oh, and Lenny Kravitz sang 'I Kissed a Girl' for some reason. So there's that.
---
Hot Garbage
Super Bowl XLVI- 2012 – Madonna (and some other random people nobody cares about)
So I get the appeal of Madonna…
Several decades ago. BARELY.
Ultimately, I got a kick out of this attempted revival, especially the irony of the then 53-year old Madonna coming out dressed like Anubis, which probably historically lines up with the time of her birth. I mean, the choreography was essentially a bunch of kids around her (literally, young enough to be her kids) who are doing flips and break dancing and flying a mile a minute… while Madonna takes like a step forward. Then back. OH LOOK! SHE VOGUED! Now, another step…
Madonna then drops the 'I'm Sexy and I Know It' line in the middle of LMFAO, which made me, well, LMFAO!
Then controversy, because why not, when somebody by the name of M.I.A (who is now ironically MIA from the music scene) decided to flip the bird LIVE on THE MOST WATCHED SHOW IN THE COUNTRY because… I have no idea.
The finger resulted in a slew of complaints to the FCC, a lawsuit by the NFL going after M.I.A for $16 million (eventually settled out of court), and a public apology by NBC and the NFL.
In essence, a total disaster.
Super Bowl XLIV- 2010- The Who
I'll get a ton of flack for this from those who were alive during the prime of The Who (50+ demographic) and those who are just hipsters claiming to be born in the wrong generation, but I'm not faulting the music for this one!
The Who played such great hits as… I don't know honestly. I mean I'm sure 'Pinball Wizard' was a hot jam back in the day. I know 'Who Are You' but that's only thanks to the CBS show CSI.
The point I'm driving at here, is simply that the NFL was whiffing on the demographic they needed so badly in the 20-30 age range who was left rather unimpressed with this halftime show (again, sans hipsters). And this wasn't merely a one-off. There was a string of… let's call them 'older bands' playing halftime shows that culminated with The Who:
Paul McCartney
The Rolling Stones
Prince
Tom Petty & The Heartbreakers
Bruce Springsteen & The E Street Band
The Who
As musicians, I respect and applaud each and every one of these folks above for their accomplishments. Don't take my criticism as a knock on Rock & Roll Hall of Fame legends.
But by all means, The Who is NOT a legitimate Super Bowl halftime show that stands a chance at appealing to the key demographics, let alone most demographics.
Super Bowl 50- 2016- Beyonce, Coldplay, Bruno Mars
Ah yes! Saving the most controversial halftime show for last!
Please note (thanks 2017 for making me feel obligated to denote this) that I'm making a valiant effort to stay as unbiased as possible in regards to the politically and racially charged themes that came about with this halftime show. I'll report facts only. No personal attacks to either side, so let's keep it clean in the comment section folks!
So dig it: Coldplay is AWFUL.
Okay, maybe not awful, but Chris Martin's light-hearted lyrics accompanied by the the alternatively poppy music by the band makes for one bland halftime show. Opening with 'Yellow?'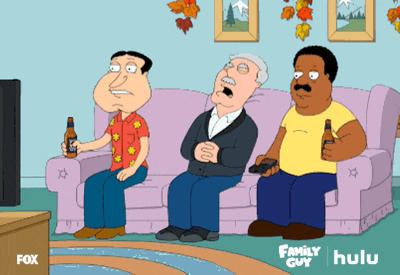 How could the NFL have possibly thought Coldplay was a good idea for ANY Super Bowl, let alone the prolific Super Bowl 50?? They literally couldn't have made a worse decision!
Oh wait. Yes they could.
Out comes Beyonce…
AGAIN. No politics whatsoever from me… which is what I should also expect from the Super Bowl halftime show.
Instead, the casual fan looking to use sports as an escape from the everyday drama of politics and life is subjected to a political statement being made ON THE BIGGEST STAGE ON TELEVISION.
Again, how the NFL thought this would be a legitimate non-issue is beyond me.
Where will Super Bowl LI's Lady Gaga performance fall on the spectrum?
I'm not totally optimistic guys and gals.
From a musical standpoint, I think she will rock the house (see Super Bowl 50's National Anthem performance) and will absolutely be over the top with the theatrics, laser shows, choreography, etc.
BUT…
Per Gaga, her theme of the set will be "inclusion."
While that's all fine and dandy, if inclusion turns into a political-based theme? I think you'll see plenty of fans left with that sour taste in their mouth, and plenty of sets turned off until the second half kickoff.
The other noteworthy item here is that Lady Gaga has also invited Tony Bennett to join her tomorrow night. While I admire the 90-year old Bennett for taking on the opportunity to play the Super Bowl, nothing about Tony Bennett screams 'Super Bowl Halftime Show' whatsoever.
Then again, who knows if somebody else will show up and change the game.
Here's to hoping!