North Carolina tight end Eric Ebron has been on the Ravens' radar since the draft process began. Ebron told Pro Football Talk Live on Wednesday that the Ravens were one of the teams he had arranged to visit in the near future.
"I'll be visiting Buffalo, Detroit, Baltimore, Carolina," Ebron said.
Ebron may not be available for the Ravens with the No. 17 pick. The Giants, who pick No. 12, are one of the teams that have reportedly targeted Ebron. Asked about the possibility of joining the Giants, Ebron sounded enthused.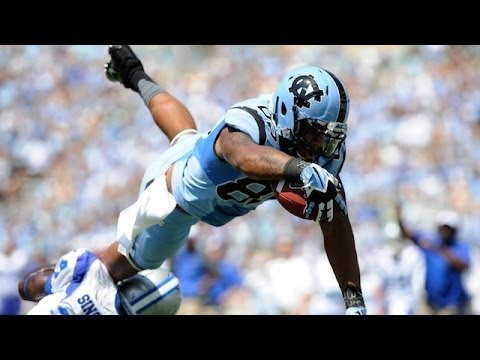 "I wouldn't mind it at all," said Ebron, who is from Newark, N. J., which is a short drive from Giants Stadium. "I grew up a Giants fan. My whole family is Giants fans, except my mom.
"If it doesn't play out that way, there's nothing I can do about it. I'm willing to play for any team. It's the way the draft works. Things happen."
For more on Ebron's visit click here…
If Eric Ebron is still on the board at No. 17 should the Ravens pick him?