New England Patriots helmets, reimagined
Print this article
Last year, we started doing helmet redesigns for Ravens' upcoming opponents over at my old Ravens (now just O's) site, BMoreBirdsnest.com (see some past examples here, here, and here).
It's just a way to have a little fun – at the expense of whoever the Ravens are playing – during the week as we wait with bated breath for that week's game time to arrive.
I'm happy to bring this feature to Russell Street Report. As our founder, Tony Lombardi, says, the site is "for those who bleed purple and enjoy a laugh." If this isn't your type of humor, that's fine – to each their own. However, I hope you enjoy our helmet redesigns.
This week's opponent, the New England Patriots, present several options for which to make fun of them. None is more tempting, of course, than Tom Brady.
Have you seen this picture of Brady going down a water slide while on vacation? If not, let me clue you in.
Pretty perfect, right?
Well, to commemorate Mr. Bundchen's day at the park, here's a nice new Pats helmet design:
WHEEEEEEEEEEEEEEEEEE!
Moving right along, Mr. Brady looks pretty funny when he's wearing all of his clothes too, especially when he opts for the furry boots called "Uggs."
To give the Pats' helmets a better sense of Brady fashion, why not dress them up a bit?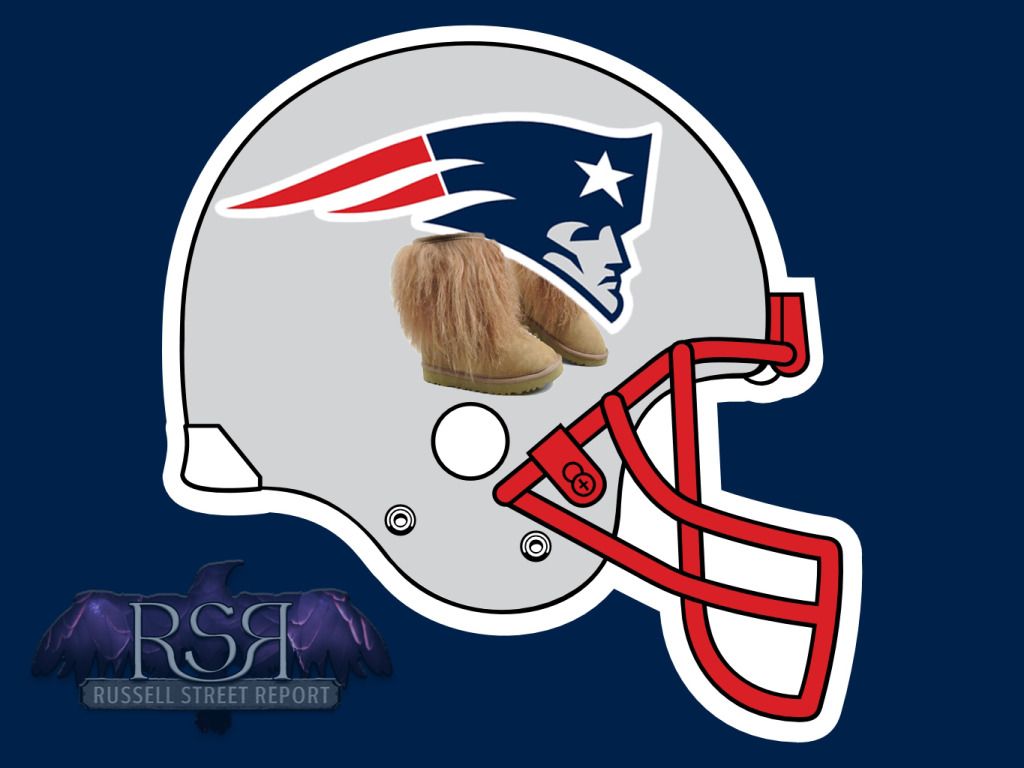 There we go, now we're nice and cozy.
Moving away from Brady and on to the Patriots team as a whole, let's talk about field goals for a moment. The last two games the Patriots have played at Foxboro Stadium have both ended the exact same way.
We all remember the AFC Championship game and Billy Cundiff – even if we'd really prefer not to.
That was the last game New England played at home in 2011. Last week, their 2012 home opener was eerily similar. This time, though, the Pats were on the WRONG end of a missed field goal.
After an extremely fortunate fumble, Patriots kicker Stephen Gostkowski had a chance to help New England escape their contest with the Arizona Cardinals with a win. All he had to do was make a 42-yard field goal as time expired. He had already connected from 46 and 51 yards earlier in the game, and is an extremely reliable kicker in general.
Instead, Gostkowski "Cundiff'd," shanking the attempt wide left in the same fashion – and kicking toward the same exact goal posts – as the Ravens kicker had in the final seconds of the last game played on that field.
So, here's a helmet to pay homage to the only way that games seemingly end at Foxboro these days – wide left.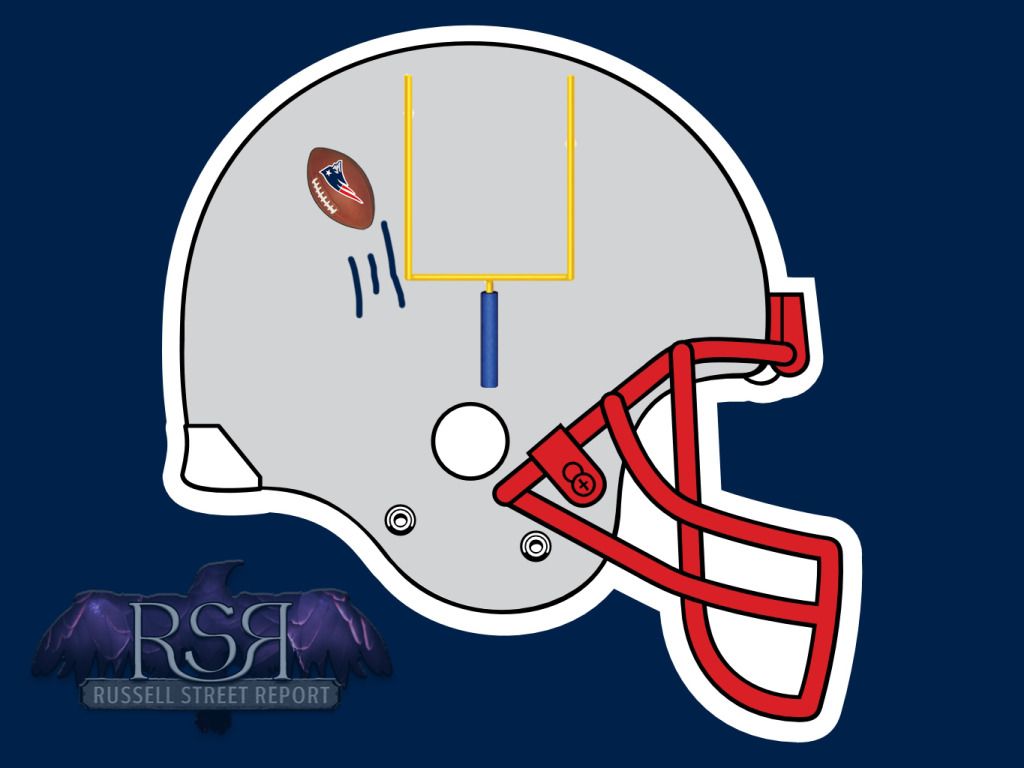 So which helmets do you think New England should wear on Sunday?