Ravens Fantasy Football Primer
Print this article
We Baltimoreans are true homers, often shunning rational contradiction because of our fandom. We can't help it; we just love our city.
A typical Baltimorean might banter like so:
"But Flacco threw 5 picks!"
Still elite.
"Old Bay isn't that good"
Must be your taste buds.
"Natty Boh is disgusting"
You're disgusting.
"Tom Brady deflated those balls"
Now you're talking!
Our proverbial obsession with our city starts with our beloved Ravens and is never more apparent than during fantasy football season — unless of course, we're playing in February.
At about this time last year, a buddy of mine drafted Torrey Smith as his first WR — ahead of A.J Green and Antonio Brown. Pitta was the 2nd tight end taken. Roethlisberger was left on the waiver wire. And best of all, Tom Brady was routinely benched in favor of Joe Flacco.
As you can see, sometimes our fandom supersedes logic.
But this year, I want us Ravens fans have the best of both worlds. And I believe we can.
In an effort to subdue us overzealous Ravens fans from destroying our chances of winning our fantasy football leagues, I have come up with a logical approach to drafting our favorite players who don the purple and black.
Running Back
Justin Forsett
Round projection: Early rounds, Top 25 overall Selection.
Position Ranking: 12th
2015 Outlook: Last year, Forsett had a monster season. I have no reason to suspect a significant drop-off this year. The only reason he's not ranked higher on this list is because of the two guys behind him — Lorenzo Taliaferro and Javorius Allen. With formidable options backing up Forsett, some kind of rotation may develop. The top RBs typically have a limited rotation behind them. Nevertheless, Forsett is a great option as a starter.
Lorenzo Taliaferro
Round projection: Late rounds, Undrafted
Position Ranking: 38th
2015 Outlook: Taliaferro is a prime candidate for a waiver wire pickup. Due to his size (6-0, 226 lbs), he'll get his chances at goal-line carries, which is always a plus in fantasy. If Forsett succumbs to the injury bug, Taliaferro will warrant consideration at RB2. Until then, he can't be trusted to produce adequately enough to be a starter. If you're a true homer, take him as one of you last few picks and keep him on your bench.
Sleeper – Javorius Allen
Homer or not, there is no point on taking a flyer on the rookie. Wait until a break-out performance to even consider this young Buck (get it?).
Quarterback
Joe Flacco
Round projection: Late Rounds
Position Ranking: 16th
2015 Outlook: Fortunately for us Ravens fans, Flacco is unstoppable in the playoffs. Unfortunately, there is no fantasy during the playoffs. His inconsistencies during the regular season prevent a logical fantasy team owner from drafting him as a starter. Additionally, the Ravens are typically very balanced offensively, thus limiting his fantasy production. If Flacco gels with his young receivers from the get-go, he may progress into a QB1. Until then, he is best used as a matchup-based starter, a bye-week fill in, and/or a solid backup.
Sleepers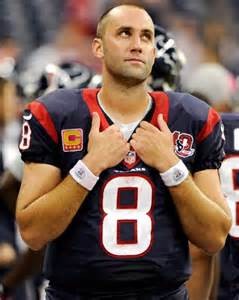 If you consider any other Ravens' quarterback, then perhaps you should reconsider participating in fantasy football.
Wide Receiver
Steve Smith
Round projection: Mid Round
Position Ranking: 28th
2015 Outlook: Steve Smith is ranked outside of the Top 40 in most positional fantasy rankings, with pundits placing rookies who haven't played a down in the NFL ahead of him. I find that ludicrous. With Kamar Aiken developing into a starter, big pass-catching tight-ends, and rookie speedster, Breshad Perriman lining up on offense, Smith will catch more balls and score more TDs this year. Smith knows that people are calling for Father Time to catch up to him. Which spells trouble for naysayers. If there's one thing I've learned from watching Smith over the last year, it's that you shouldn't make him angry – EVER. All things considered, he's best used as a WR3.
Breshad Perriman
Round projection: Late Rounds / Undrafted
Position Ranking: 37th   
2015 Outlook: One thing is for certain: Perriman was brought in here to replace Torrey Smith, so the opportunities will be aplenty. He has good size and freakish speed but needs to improve on his hands and route running. If you're fortunate to observe the preseason before drafting, keep a keen eye on Perriman. What we see then will make or break any chances of drafting him. If he produces well, draft him in the later rounds. If he does not, wait until a breakout performance and snag him off the waiver wire.
Sleeper – Kamar Aiken
If Aiken solidifies himself as a day 1 starter with strong training camp and pre-season performances, he will be worth a late round selection. Stash him on your bench until he has a break-out performance.
Tight End
Crockett Gilmore
Round projection: Undrafted
Position Ranking: 35th                   
2015 Outlook: The Ravens don't have a go-to tight-end who can be relied upon for consistent production, so drafting one is risky business. The best bet here is to apply a wait-and-see approach. Gillmore's value hinges on the development of Maxx Williams and Dennis Pitta's recovery. If neither progress, Gilmore's value as a pass-catcher will rise. Until then, his best trait is as a blocker. I think at the onset, Gillmore will be the starter, but fellow TE Maxx Williams will develop into the better fantasy option as the season progresses.
Maxx Williams
Round projection: Late-Rounds, Undrafted
Position Ranking: 27th   
2015 Outlook: Out of all the positions in the NFL, tight-end may be the most difficult to adjust to as a rookie. Since 2001, only one rookie tight end –Jeremy Shockey in 2002 — has topped 625 receiving yards. Having said that, look for Williams to become a potential fantasy factor towards the end of the season. His massive frame will be valuable in the red-zone and certainly boosts his fantasy value.
Sleeper – Dennis Pitta
Pitta's health isn't the only caveat in his value as a fantasy tight end. In the unlikely event that he returns this year, you'll need to see in-game production before even considering him. If he returns to old form, then be quick to snag him off the waiver wire.
Kicker
Justin Tucker
Round projection: Late-rounds
Position Ranking: 2

2015 Outlook: Believe it or not, Tucker is the most accurate kicker in NFL history – converting 89.8% of his field goals in his brief career. The Ravens offense can and will move the ball down the field, allowing Tucker to attempt plenty of field goals. He has a powerful leg and is consistent – an excellent combo for a fantasy kicker. Best of all, Harbaugh gives Tucker chances at long-range attempts in scenarios where most teams would punt.

Defense/Special Teams
Round projection: Late-Rounds
Position Ranking: 6        
2015 Outlook: Even without Haloti Ngata, the Ravens' run defense will not skip a beat. Last year, they were 3rd against the run (3.6 YPC). I expect similar numbers this year. Second year studs, Timmy Jernigan and CJ Mosley will come in improved and will push for Pro Bowl consideration. The Ravens also re-vamped a weak secondary with the additions of Kendrick Lewis and Kyle Arrington. Will Hill is looking like a pro-bowler and Jimmy Smith and Ladarius Webb are both at 100%. With all things included, the Ravens' interception count should increase and so will their chances at touchdowns. Look for the Ravens to climb into the top 5 once the unit gels.
If you are looking for fantasy help, comment below and I will give you my soundest advice.