Print this article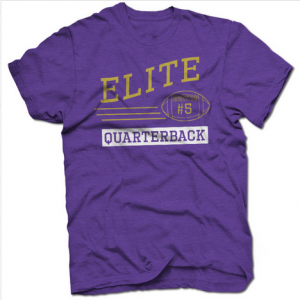 I'm asked often how we've been able to put together the roster of writers and contributors to Russell Street Report. And really there's no methodology to it at all. If it felt right and someone had an interesting idea or fresh approach we've generally given him or her a shot.
Some have come and gone but most have stuck around and along the way friendships have evolved. I'm blessed by being part of a great team.
But like any team, ours is affected by life – even life struggles. One of our writers, who is among the longest tenured on the RSR staff is Brian McFarland, our resident capologist and just and all-around terrific guy. Brian's brother-in-law Phil Davis, and avid Ravens fan, is battling Stage IV Esophageal Cancer.
With almost daily doctor visits, chemotherapy and radiation treatments, this battle prevents Phil from working and the prospect is that medical bills will continue to mount. All of which impairs his ability to support his wife and family.  Phil, a veteran of the first Gulf War and an avid Ravens fan, is the father of three young children.
In order to help Phil, an extended member of our team, we are donating all of our profits from t-shirt sales to The Davis Family. We hope that you can take a moment and browse our collection of t-shirts by clicking on both of the featured images.
Support the Ravens, pick up a cool shirt or two and contribute to a family that needs your help. That's just how we roll in Ravens Nation.
Thank you for your time and consideration.
Our very best to you and yours – and prayers to Phil and his family.