Sports Media Bozos And Bimbos
Print this article
Love/Hate: Part II of III
We all have our favorites in sports media and we all are force fed a few that qualify as bozos and bimbos. Here's a little of both.
Press play for more or read the transcript below…
In part II of III of my hating series, I touch on a poser media outlet and 2 mega sports media outlets with which I have a love/hate relationship. Let's start with ESPN…
I love some of The Worldwide Leader's programming, particularly the "30 for 30" series and Bob Ley's "Outside The Lines". But I hate that they are such sellouts and suck-ups and have an incredibly elevated tolerance for repetition. LeBron James, Jerry Jones and Tom Brady come to mind. I also loathe their Housewives of Bristol, CT, aka First Take. Thankfully Skip Bayless and his "Flucco" commentary are drifting to Fox Sports where no one will see him anymore.
And that brings me to the NFL Network.
I love Amber Theoharis' unwavering loyalty to Baltimore. I love the "A Football Life" series and their many "Best of" shows. Rich Eisen has grown on me and I enjoy the insights of former players turned analysts Kurt Warner and Marshal Faulk and the sense of humor of Steve "Mooch" Mariucci. BUT…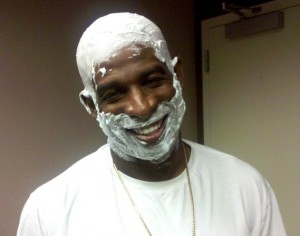 If it were up to me pink slips would be handed out to "The Playmaker", "Prime" and Jamie Dukes. Oh and let's not forget that self-absorbed blockhead, Heath Evans. What a collection of blathering bozos. And speaking of bozos there's Pro Football Talk.
There was a day when PFT would take the wildest rumor from the most uninformed fan boy and run with it like it was gospel. They are Deadspin without the sense of humor or intelligence. They are the NFL's version of the supermarket gossip rags. And they must be NBC's biggest embarrassment unless the peacock network has adopted ESPN's polished style of pandering.
What do I love about PFT?
They provide hope to any aspiring sports journalist.
After all, if they can be picked up by NBC, couldn't anyone?
In case you missed Part I click here…