Print this article
You guys… football is back!!
And with the return of pigskins, tailgating, a marching band that honestly doesn't do anything for me and Joe Flacco's elite hair, comes the return of the CBS broadcast teams.
…please, hold your applause…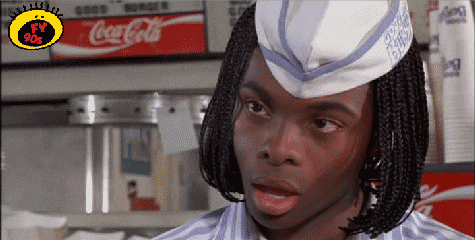 The Week 1 match-up between the Baltimore Ravens and the Buffalo Former Ravens was graced by the presence of the dynamic duo of Solomon Wilcots and Spero Dedes, accompanied by sideline reporter Dana Jacobson who maybe shared two thoughts the entire game.
While I've been harsh on this pairing before, they actually weren't half bad for first game of the season. Perhaps Dedes and Wilcots, just like every NFL team would do, spent their entire offseason prepping for the first game? Either way, their chemistry seems to be a bit better, with fewer disjointed thoughts, and the flow of the game was pretty smooth, especially considering the lack of scoring leaving them with plenty of gaps to fill (which were mostly filled by talking about 2015 injuries and comebacks).
So good job Spero and Solomon, and we wish you the best moving forward!
…
Okay, you know I'm never going to let them off that easy. Especially not after Dedes referred to Justin Tucker as Justin Kicker prior to his 50-yard field goal in the first half. How do you do that?! You literally took his first name and swapped the last for his position! I suppose we should be relieved that the trend didn't continue:
"Joe Quarterback drops back, Jerry Linebacker comes on a blitz but the pass is completed to Breshad Wideout before he's taken down by Stephon Cornerback Sr."
Dedes also dropped this #HotTake on us:
"My team isn't going to allow anyone to come into M&T Bank Stadium & Push them around. You know the Baltimore Ravens, they've been known to put up a fight."
Other than being a completely incoherent thought, did Dedes not watch a single Ravens game last season? Not only did everybody push them around on the way to a 3-5 home record, but they also went out with a whimper more often than put up a fight.
Wait!! One more!! Wilcots referred to Matt Judon as "Matt… Joo-din?"
And then there was this…
Solomon Wilcots — "Rex coached Joe for ten seasons here in Baltimore."

Ummm, no, not really. But carry on.

— Drew Forrester (@itsahooded4iron) September 11, 2016
But those slip ups are minor in comparison to my biggest gripe of the broadcast.
23 minutes.
That's how long it took to mention Edward 'Lateral' Reed in his first return to Baltimore as the Defensive Backs coach of the Bills, which is about 22 minutes too late.
Ed Reed spent 11 seasons in Baltimore, resides in the Ring of Honor, rocked nine Pro Bowls, enjoyed a Defensive PoY season back in 2004, hoisted a Lombardi in 2012, is well on his way to the Pro Football Hall of Fame… and it took 23 minutes to mention his return to Baltimore?
If the CBS crew wanted to talk ad nauseam about Tyrod Taylor versus his former team, it makes sense as this was his first match up against the Ravens. If they want to talk about Rex Ryan versus his former team – albeit a narrative that's been driven into the ground and should now be a mere footnote – I can dig that too. But to reference Corey Graham against his former team before even mentioning the demi-God Ed Reed?
Flat out BLASPHEMY!
22:59… Then they get to Reed. Finally. And how much play does he get? A quick nod to his pregame meeting with Ozzie, Harbs & Smitty… then right back to the game.
First of all, I expect not only more time than that, but I also expect more talk about Reed's achievements and a mention about how he's hands down a better safety that Troy Pol…Poloma….Head & Shoulders ever was (yes I know, Free Safety versus Strong Safety, but he's still better).
I also think his embrace with Ozzie should've been slow-mo, and accompanied by some music for nostalgia sake (Reunited and it feels so good…. or an acoustic rendition of Two Tickets To Paradise… something by Earth, Wind & Fire… you get the point here).
Hopefully next time, CBS sends us a crew that honors Ed Reed with a nice video tribute to Reed, a REEEEEEED chant, and a lazy one arm swipe tackle to commemorate his later years.
Then again, the Ravens playing the Bills is unlikely to happen again until 2017 (barring playoff spots for both teams and the stars aligning), and there's no guarantee that Ed Reed remains with Buffalo next season, so thanks Solomon and Spero. You may have ruined the only chance we had here.
IMAGE OF THE GAME
"Joe, what are your thoughts on your Offensive Line's play?"