Archuleta Saves the Day McCarthy Ruined
Print this article
Foreword & Praise
Before I get into the broadcast team review, I want to give props to CBS for their efforts to promote Childhood Cancer Awareness with their lapel pins, and using that pin as a lead-in to mention that September is Childhood Cancer Awareness Month, then parlaying that note into mentioning CBS' partnership with St. Judes Children's Hospital. It's a phenomenal cause, and extremely honorable of the network to promote in hopes of increased donations to help find a cure.
With that said, and on a more personal note, to those who have experienced the devastation and heartache of childhood cancer at any capacity, my sincerest and most heartfelt apologies, and I look forward to finding a cure in the near future. God bless you all.
And now, back to your regularly scheduled roasting…
Literally anybody other than Chris Simms and Carter Blackburn would have been a welcomed change for Week 3's Jacksonville Jaguars and Baltimore Ravens matchup.
And thank you CBS for delivering on my wishes!
This week we were subject to former NFL safety Adam Archuleta and other guy, Tom McCarthy.
First and foremost, McCarthy was just awful (he has a history of calling Phillies games, so this makes sense). Like not quite Chris Simms awful, or Deion Sanders nonstop laughing at anybody who disagrees with him awful, but still not somebody I'd recommend to run play-by-play for anything. Ever.
McCarthy was caught twice with his pants down (figuratively speaking, not like the Jags Pool Jagger) as he bellowed 'aaaannnddd…. CAUGHT!" despite clearly incomplete passes – once on Justin Forsett in the first half on an easy little swing pass, and again on what would have been Flacco's 22nd straight completion on an end zone shot to Mike Wallace. The latter call on Wallace's incompletion was the most glaring, as his call had me airborne off the couch…
…all for naught.
Jerk.
Tom McCarthy's laughable commentary and errors didn't stop there either. Take a look at a few great moments in McCarthy Miscues:
"… and a basket of Ravens to make the tackle."
A basket of Ravens?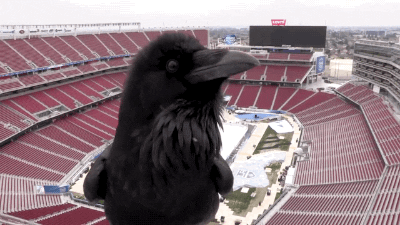 If you were searching for the phrase to describe a group of Ravens, that would be a conspiracy, unkindness or constable (ok, that last one is totally new to me so thank you Google!).
Later, McCarthy had this to say on Steve Smith Sr.'s continued progress this season:
"They say one side of his leg is thinner than the other, so that's why he's still coming back."
I… I just… WHAT? Who is 'they?' Since when is 'thin leg side' the main reason he's slowly building back into this offense? Better yet, I want Tom McCarthy to tell Smitty that to his face!
"He got a step on Shareece Rice…"
Wait… you mean Shareece Wright?
Or freudian slip?
"Flacco has bought into the up-tempo style Trestman has brought with him."
Hey Joe: do you think this offense of Trestman's is up-tempo?
Now I KNOW you're not even paying attention McCarthy! Trestman hasn't brought an 'up-tempo' offense at all! I would have accepted 'pass happy' or 'run deficient' or 'ineffective' or 'lackluster' as adjectives to describe his offensive game plans, but never 'up-tempo.'
But as terrible as Tom McCarthy was, I gotta say, Adam Archuleta saved the day for me.
That's right folks! I actually LIKED something about the broadcast!
Archuleta had me from the get go with this quote:
"I think if you look at last week, and maybe a little of this week so far, the offense came out a little sluggish, and I think they're still trying to find their way. Remember, Flacco's coming off of that knee injury, Steve Smith Sr. hasn't had a lot of practice time, Mike Wallace is trying to learn the offense, Breshad Perriman is trying to figure things out… and oh, we've got TWO rookies on the offensive line!"
I mean… dude nailed it.
Yes, the sluggish starts carry back to 2015 as well, but given the parts and pieces that have changed since last year, and considering we're just three weeks into this season with all of these new parts and pieces… maybe we've been just a bit harsh on the offense thus far, don't ya think?
Except Trestman. Be harsh on him all day long.
Beyond that early quote, Archuleta was spot on nearly all day long. He justified officiating calls when necessary (Perriman's drop in the 1st not being considered a completion/fumble despite Jags fans' preference, Eric Weddle not being called for a personal foul on a Blake Bortles slide), while he disagreed with officials – rightfully so – at other times (Allen Robinson's 2nd touchdown being called incomplete initially).
It also doesn't hurt to hear a broadcast team member actually praise the Ravens players for once.
At the end of the day, I'd be perfectly happy with this duo again on any given Sunday.
Great job team!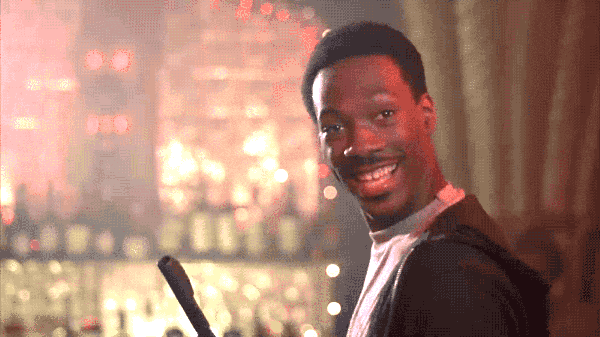 IMAGE OF THE GAME
Guys… this is a no brainer. If you didn't catch this initially? You're too pure of heart.
CBS airs Jags fan's halftime adjustments pic.twitter.com/lekfrQovIT

— Deadspin (@Deadspin) September 25, 2016
WRONG IMAGE OF THE GAME
Somebody doesn't know how to spell…