The Patriots Cheat Again?
Print this article
Did The Patriots Cheat Again?
December 12, 2016, Foxborough, MA, Gillette Stadium
On Monday Night Football, the host New England Patriots led the Baltimore Ravens by the score of 16-3. Following a Sam Koch punt Tom Brady & Co. took possession of the ball at their own 35-yard at the 12:51 mark of the third quarter.
Brady opened the series with a 6-yard completion to Julian Edelman. On the very next play LeGarrette Blount was stopped after a 1-yard gain setting up a 3rd and 3 at their own 42. Per usual, at the completion of the Blount run, the 40-second play clock reset.
The Patriots huddled, called their play, broke the huddle and approached the line of scrimmage.
With 18 seconds left on the play clock, Tom Brady motions to the sideline with his palm skyward, pumping his arm up and down – the official's signal used to reset the play clock to 25 seconds. Brady then looks forward and presumably, looking at the end zone play clock, sees that the reset did not occur.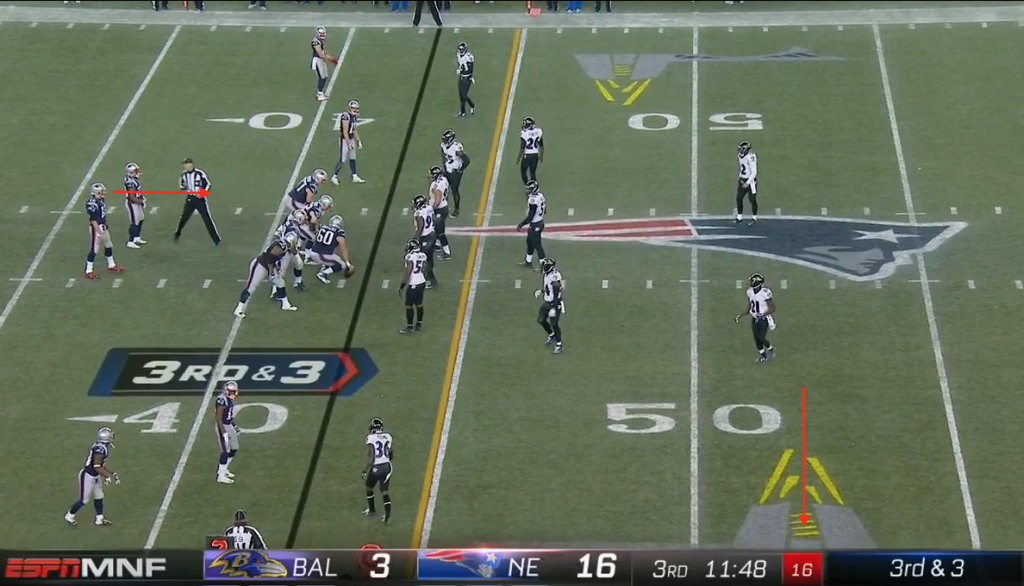 So again he motions to the sideline with the reset hand signal only this time more emphatically.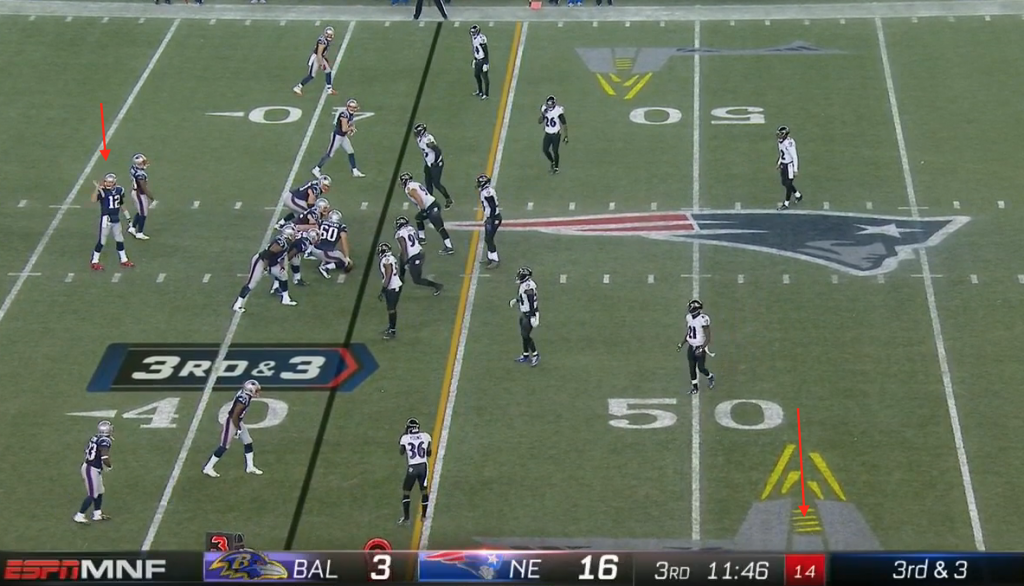 The play clock eventually resets going from 12 seconds to 25.
When Brady sees the reset has occurred, he sets the play in motion and some pre-snap movement unfolds. First Dion Lewis motions from the right to left and settles in next to Brady's right.
Then Edelman begins to motion from left to right, eventually stopping at a comfortable launching point for the play to begin.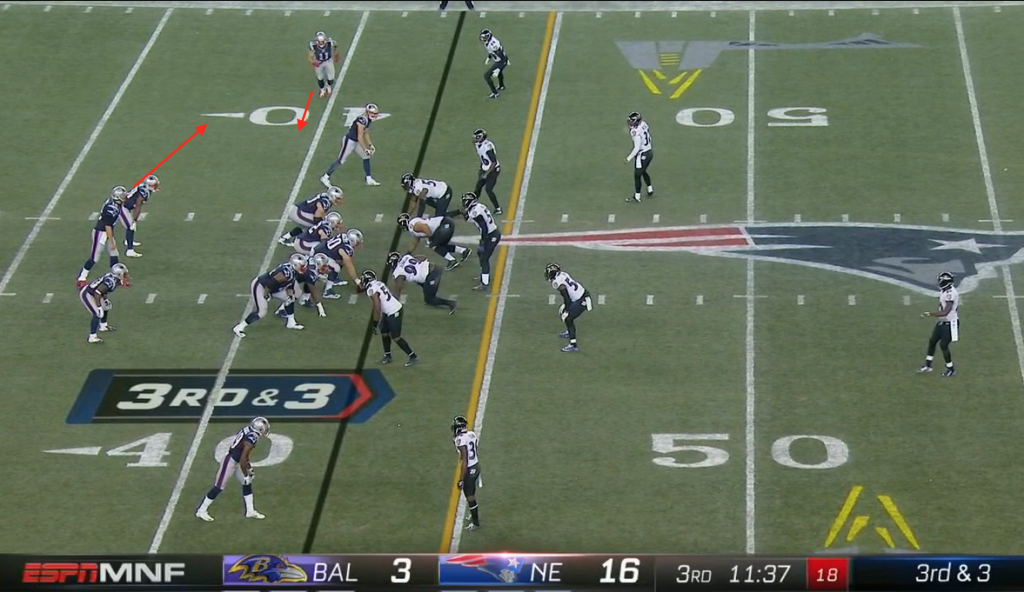 The ball is eventually snapped with 16 seconds left on the play clock.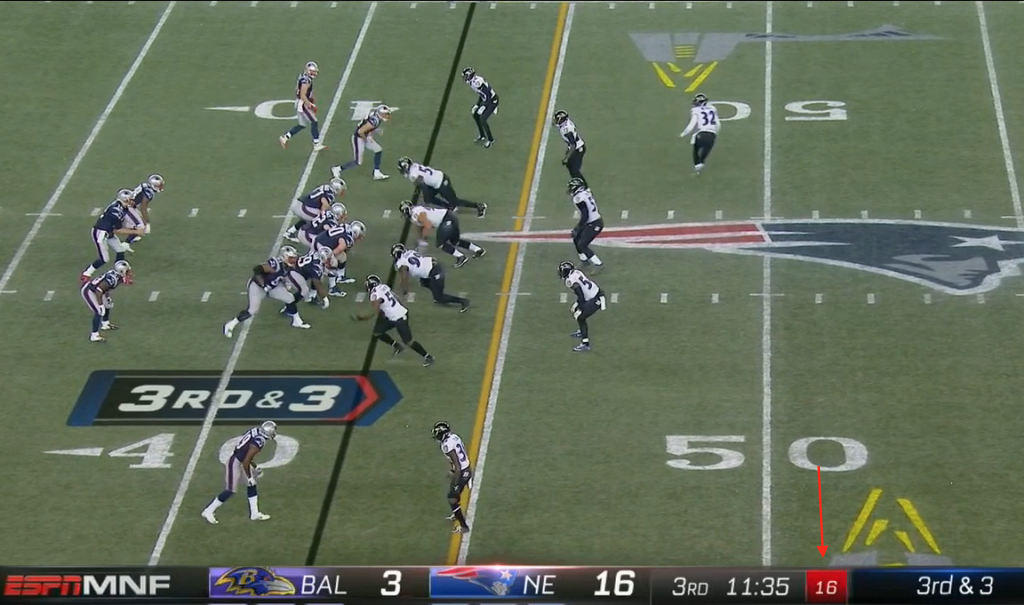 As it turns out, the Patriots would have gotten the play off with 2-3 seconds to spare had the play clock not been reset. But does the reset give Brady a comfortable time frame to set the motion in place and get to a comfortable launching point for the play by employing some home field cooking with an assist from a shady Gillette Stadium scoreboard operator?
Now feel free to watch the sequence. We pick it up from the end of the LeGarrette Blount 1-yard run that set up this 3rd and three play.
Shout out to Paul Hood for bringing this to my attention.
UPDATE:
I looked at the coaches film and it turns out that Ed Hochuli does respond to Brady by giving the same signal to reset the play clock.
We could argue that there was no need to reset the clock but really what this boils down to is Brady, just like his coach, taking advantage of every opportunity available to him. It's actually smart quarterback play. However, we are far from the first ones to notice this sort of clock oddity. Here are other examples of clock manipulation like the above: