Should the Ravens Switch to a 4-3 D?
Print this article
There have been rumblings on the RSR board and on the local airwaves about the Ravens potentially switching back to a 4-3 defense. With one of the team's inside linebackers suddenly and unexpectedly retiring, those murmurs could grow even louder. We wanted to bring in some of our X's & O's & personnel experts for a roundtable discussion on this possibility. Enjoy, and let us know what you think in the comments.

For fans who may not know or remember, let's start with some history. The Ravens have had six DCs. Marvin Lewis' (1996-2001) defenses were 4-3. Is it accurate to say that every coordinator since (Mike Nolan, Rex Ryan, Chuck Pagano, Greg Mattison, Dean Pees) has run a base 3-4?
Cole Jackson: It seems the traditional defensive philosophy for the Ravens has been a 3-4, particularly through the Rex Ryan and Chuck Pagano eras. Dean Pees has departed from the traditional 3-4 look the most, in comparison to his predecessors. Due to this league becoming more pass-oriented, Pees has shifted to what most would call a 4-3 Under look. Some have been referring to this as an adapted Tampa 2 defense. This issue with labeling it is that his playbook is very much a hybrid playbook. We see 3-4 alignments, but we also see 4-3 Under and Tampa 2 alignments. I frequently refer to our current philosophy as a "Modified Tampa 2".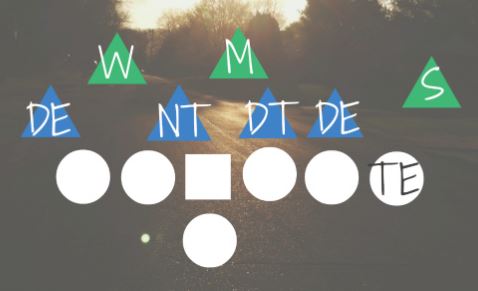 Base 4-3  (W – Will LB; S – Sam LB)
4-3 Under (source)
Dev Panchwagh: If we're strictly talking about a 3-4 set with four standup backers and three down lineman on first down (that's when you're typically in a base defense), then yes, they've all run the 3-4 since Lewis left. The difference is the team is in a 4-man front a lot due to the propensity of the nickel package in today's NFL. The biggest difference between the scheme Lewis ran and the schemes the other coordinators ran is that he really only operated with two traditional LBs (Peter Boulware would often slide down the line and play more of a rush end role).
Paul Lukoskie: The Ravens have traditionally operated out of a base 3-4 defensive alignment. Under Pees, they have moved away from a true 3-4 and run a hybrid system that more closely resembles a 4-3 Under alignment (as Cole showed above).
Tony Lombardi: The days of a traditional base defense are gone so the Ravens shouldn't worry about a base defense. The Ravens need to find playmakers that are fast to the ball and are sound tacklers in order to eliminate YAC. The defensive formation should be fluid and correspond to down and distance as well as an opponent's tendencies. Exploiting those tendencies disrupts an opponent's rhythm. Bill Belichick is light years ahead of all other coaches in this regard. If you can't beat him, join him.
So what is it about the Ravens' current talent that makes you think a 4-3 or even a more fluid, hybrid scheme would be the way to go?
Paul: I do think that both a 3-4 and a 4-3 Under defense can work. The Ravens just don't have the talent to make it work right now. Frankly, I would like to see them fully move to a base 4-3 with four down linemen that are more geared towards rushing the passer than stopping the run.
Dev: Will the potential loss of Brandon Williams, going to a 4-3 would be an easier fix up the middle at least. Timmy Jernigan is a natural 4-3, 3-technique, and could flourish in the role. Then you have some options at the other DT spot between Lawrence Guy and maybe even Brent Urban getting more consistent PT. You could also make the argument that Matt Judon is a much better fit as 4-3 strong side left end. As it stands, he's only suited to play in nickel situations but he could turn into an Everson Griffen type (if you compare their game and body types, there are some similarities).
Cole: I think the main reasoning for a shift would be the lack of talent. Williams is likely not coming back and, while I'm really high on Michael Pierce, I don't think he is going to be the space-eater that Williams was. Pierce would be an ideal DT/NT in a 4-3. I say NT, thinking in the way that the Seattle Seahawks used to use a NT in their 4-3. Our down lineman would fit well in a 4-3 and I think it would allow the linebackers to focus more on coverage because the DL will control the LOS against the opposing running attack.
TL: Williams will be the next former Raven. Hopefully he lands a huge deal with a team willing to overspend for a player whose impact isn't as important in today's game. The Ravens need to spend what money they have on playmakers. BW doesn't fit the bill and his bill (contract) will be picked up by a GM not named Ozzie Newsome.
The talent that remains and that which they acquire should dictate scheme and the base defense. But like I've said previously, a base D is overrated. Getting off the field on 3rd down isn't. You do what you have to do with your personnel based on down and distance. If that means a 4-3 alignment — fine! If it means 3-5-3 or 4-2-5, that's fine too. The Ravens need to build a roster that is multiple.
Let's move to the linebacker position.

Paul: Terrell Suggs is still a very good player, but at this point in his career, I think he would be best used as a 6-or-7-technique defensive end. I don't think he has the speed and quickness to drop into coverage anymore, which is something that many 3-4 EDGE linebackers are asked to do.
In my opinion, Judon, Za'Darius Smith, and Kamalei Correa are all much better suited as defensive ends with limited assignments. These are young players and all three primarily played with their hands in the dirt in college (though Correa did move around a little). Keep it simple.
Now that Zach Orr has, unfortunately, retired from the NFL, the Ravens are going to have to backfill that linebacker role. Orr was arguably the Ravens' best run-defender. To counter that, I think adding another DT into the middle of the defense could help.
Cole: Reviewing the team's current OLB's, I think most of them transition well to DE in a 4-3. Suggs often lines up with his hand in the dirt in the 4-3 Under (Elvils Dumervil lines up as the OLB in that alignment, where he's typically in a two point stance). Watching Judon's development convinced me he can play DE because of his ability to stop the run. He became very disciplined at the point of attack against the run and was frequently adjusting to the OT's outside/inside shoulder depending on where the run was going. Correa played in a 4-3 and was at his best as a DE at Boise State.
However, I do not think we currently have the right LB's to run this scheme. Correa is an ILB in the 3-4 setup, but he would not be an OLB in a 4-3. C.J. Mosley will fit as the MIKE. However, on the current roster, there isn't a true WILL or a SAM. To be honest, I don't think Orr fit those two roles prior to his retirement and I wouldn't be confident moving Mosley to OLB. Those holes would need to be filled. However, if this was the plan then draft investments could be made at these positions rather than on the DL because I think we would have a very solid and very deep 4-3 DL.
In your estimation, how many NFL teams are running a true 4-3 right now? Are colleges preparing players more for roles in that scheme than in others?
Dev: It seems like more than half of all NFL teams run a 4-3. New England, Miami, Denver, Carolina, Oakland, Seattle, Atlanta, Tampa Bay, and Cincinnati immediately come to mind. Two of the teams I mentioned are headed to the Super Bowl and two others played in it the year before. But the reality is, it's more difficult to field a good 4-3 defense than it is a 3-4 defense and here's why — it comes down to the front being able to get pressure without bringing extra defenders. If you're running a 4-3 defense that can't bring pressure with a down front, the 3-4 gives you more options in a blitz scheme because you have an extra LB who can drop or rush without a defined position. Obviously, the 4-3 and 3-4 schemes have blended a lot over the years, and at the collegiate level, there are a ton of hybrid defenders (which is another reason why the 3-4 really became en vogue from the early 2000's onward).
But the essence of a 4-3 defense remains the front defenders' ability to rush and play comfortably from a three-point stance. If you have a 4-3 scheme that relies on the front getting home and it doesn't, you have the New Orleans Saints defense (bad!). It still comes down to personnel at the end of the day, and that's even more critical for a 4-3.
Paul: Colleges just don't run the 3-4 defense. Alabama did for a bit, but even they've migrated to different looks. What this means for the Ravens is they're constantly looking for draftable players that can be moved to new positions. Defensive ends from colleges now have to learn to play rush linebacker or even inside linebacker. This isn't easy to do and could account for why there has seemingly been a disconnect between the coaching staff and scouting department.
Modern college linebackers are built like safeties and safeties are built like corners. Gone are the days when you see safeties built like Kam Chancelor or Sean Taylor (RIP). And colleges very rarely have the big middle linebackers anymore. Dont'a Hightower (6'4" 265lbs) might be one of the biggest middle linebackers to come out of college in several years and he played a lot of defensive end at Alabama. Examples of what I mean:
Lavonte David (6'1" 225lbs)
Deion Jones (6'2" 220lbs)
Ryan Shazier (6'1" 230lbs)
C.J. Mosley (6'2" 235lbs)
In a 3-4, you need inside linebackers than can take on guards and shed the block effectively. The best linebackers at doing that are physically better matched to a 300lb+ player than what a lot of collegiate linebackers are right now. In today's NFL, you want your linebackers to be as quick as safeties, so I think drafting for speed needs to be almost as high of a priority for linebacker as anything else.
Cole: My count was similar to Dev's, I believe about half are running 4-3's. My prediction is that this will increase as the league becomes more pass-oriented. Having athletic OLB's that can cover TE's and cover effectively in zone are becoming more and more necessary to combat high octane passing offenses.
This is the thing that worries me most about the Ravens switching. I just don't think we have the coverage LB's needed to stop the pass.
The 3-4 was effective for stopping the power run game of the 90's and 2000's, while also adding the OLB pass rush element. With the run game becoming less of a focus in the NFL you will see the transition to more athletic offenses, which increases the utility of the 4-3 defense.
We talked about the loss of Zach Orr and the very likely loss of Brandon Williams to free agency this offseason. When I think of Marvin Lewis' 4-3 defense, the big heavies in the middle – Sam Adams and Tony Siragusa – come to mind immediately. With Williams gone, how can the team fill that void?
Paul: Williams is likely going to get big bucks from another team. Although Michael Pierce has shown flashes of being a good player, he is much quicker than Williams, but probably not as good of a run-stopper. So, the Ravens are essentially losing their 0-technique defensive tackle. Williams offers very little as a pass-rusher, so I don't think the Ravens should overspend to keep a 2-down run-stopper in a passing league.
Jernigan is much better suited shooting the gaps between the center and guard. He has some initial burst to get into the backfield, but he's a north/south guy. I don't think he's a good player as a 5-technique defensive end. He completely disappeared during the second half of 2016. I think the shift for him would help rejuvenate his career in Baltimore. The Ravens need to get pressure up the middle and right now the only guy that consistently gets pressure is Suggs off the edge.
Jabril Peppers is mocked to the Ravens a lot. If the Ravens do take him, they'd be doing so thinking he is a safety. I think he is more of a safety/linebacker hybrid. I think he'd be perfect as a WILL in a 4-3 or as a JACK in a 4-3/nickel defense. Peppers aside, I think shifting to a 4-3 opens up a lot of possibilities for draft picks and in free agency.
TL: The Ravens have always been adept at finding value in the interior defensive line. Williams provided that value (3rd round pick). Before him there was Art Jones (5th round pick). Some believe that 2015 3rd round pick Carl Davis can provide value. There are also bargain options that usually surface in free agency. That Ravens have capitalized on that before with guys like Cory Redding and Trevor Pryce. No need to panic when Williams takes his dancing skills elsewhere.
Dev: The 4-3 fronts that Lewis ran with two mammoth DTs on the inside eating up blocks to stuff the run doesn't translate as well to the game today. You look at the Vikings, the Broncos, the Panthers, and you see 315-320-pound DTs with rush ability manning the inside. These guys are still imposing but they aren't just clogging up lanes and only able to play the run. They can split gaps and are able to win off the snap. Williams was a true NG and really is best suited for a two-gap scheme, but he didn't bring much ability to rush the passer. I'm thinking based on what we've seen so far, Carl Davis has a similar makeup. The Ravens don't have a two-way DT who is able to be disruptive playing the run and the pass. You either have to commit a high pick on a guy like that or find one in free agency, because having an anchor DT is important to have a cohesive front four. If you look at the Giants, they had to go out and overpay for a Damon Harrison to fill that avoid. They don't grow on trees — the cost is normally a top 15 draft pick or signing a big check in free agency.
Cole: I think the loss of Williams will be okay because Pierce and Jernigan are on the roster and both fit the role of a 4-3 DT. Those become your two starters. When we look at depth I see Guy as a good fit (Assuming he's resigned) for the DT run-stopping role. Most of his best work was done between the G and T. However, he has the size and quickness to more more inside. I believe that last years 3rd round draft pick, Bronson Kaufasi, will be able to move up and down the line, which means he can rush the passer from the inside with Jernigan or bounce outside to DE as well. A guy like Willie Henry, who I am quite high on and may make Guy expendable, is also a good fit for the 4-3.
We did see Williams and Pierce line up together a lot this year in the Marvin Lewis alignment. Against the Cowboys, in particular, Williams and Pierce were lined up as DT's, though they were more inside than you typically see, with Suggs and Judon on the outside. I remember seeing that and thinking "this is what our 4-3 could look like." I feel confident that we can fill the hole in a 4-3 alignment without Williams, though it is a big void to fill.
The Ravens certainly have their work cut out for them, replacing Zach Orr and potentially replacing Brandon Williams. Their moves this offseason will likely tip their hand as to how much – if any – their defensive philosophy might change moving forward. We'll be talking about it all offseason, and hope you'll join in the discussion.