Print this article
As he does each season, Ravens owner Steve Bisciotti spent an hour on a conference call with 3,000 PSL owners, fielding questions from call participants.
I've had the good fortune of spending many hours with Bisciotti over the years and I can say without hesitation that he's sincere and straightforward. His responses are free of window dressing and I've yet to see him duck a question or answer one in a disingenuous way.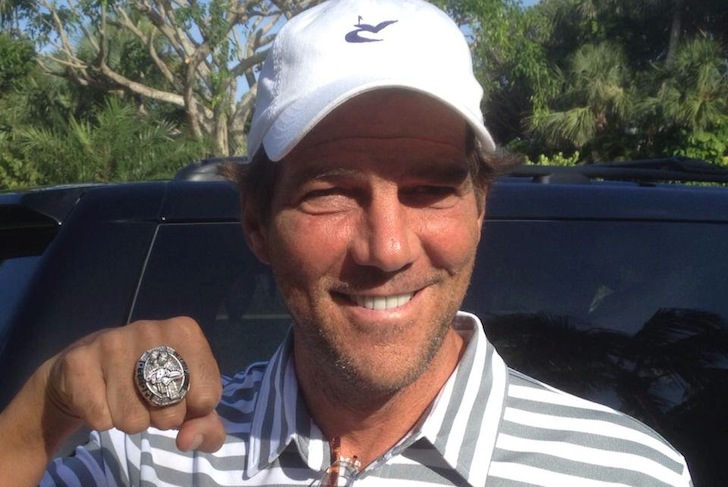 Here are a few of his most newsworthy responses to questions during the call:
Bisciotti: On adding another WR such as Eric Decker
"Right now, we have a lot of confidence in Chris Moore to be our fourth wide receiver and let the competition begin with the 5th and 6th wide receiver."
"I'd say that I don't think that we have room for a starter at wide receiver now. I think I'm going to save that last punch for an offensive lineman."
My Take: Michael Campanaro is in trouble. I think the organization is nearing the "fed up point". He's like the pretty girl that keeps luring you in but the connection never happens. Eventually you lose interest and the Ravens, collectively, are nearing that point.
As for Decker, I still think there's an outside chance that he becomes a Raven if they like him better than Mike Wallace. Shedding Wallace frees up $4.75M in cap space and let's not forget that he faded down the stretch in 2016. While Wallace finished the season with 72 catches for 1,017 yards, 4 scores and 14.1 YPC, during the final 8 games he had only 33 catches for 403 yards, 0 TD's and 12.2 YPC. That's rather pedestrian.
It may be true that the Ravens don't have room for another starter, unless they remove a current one. That said, such a move could leave an unsettled locker room. Wallace, surprisingly, has emerged as a leader.
Bisciotti: On adding an offensive lineman
"If I don't get an offensive lineman, somebody is going to start shooting at me. If I have one bullet left in that gun, I better save it for an offensive lineman.
"We've got time, we've got some money and we're quite sure that some offensive line help is going to shake out."
My Take: I think the Ravens have scouted out every team's roster. I think Vince Newsome and George Kokinis have combed through the 90 players currently assigned to each of the other 31 teams and they've created a list of offensive linemen who they have interest in and could fall from a roster because of salary, the performance of draft picks and/or younger players, or some combination thereof.
It isn't a question of if it will happen. It's a question of when.
Mac Attack
Recently, RSR's Dev Panchwagh put together an insightful piece on Jeremy Maclin. The man is hardly a one-trick pony. Check out Dev's piece and this Tweet from Matt Harmon.
New #Ravens WR Jeremy Maclin's #ReceptionPerception route tree charts from 2016.

His ability in the vertical game fits well with Baltimore. pic.twitter.com/1KTqdjQ6U6

— Matt Harmon (@MattHarmon_BYB) June 12, 2017
QUICK HITS
For awhile it has appeared as if Ben Watson would remain a Raven in 2017 and now that he's agreed to restructure his deal with the team, he's a lock to return, provided of course that he's healthy…If you are on Facebook you know that each day the social media king reminds you of things that have happened on this day in previous years. Today I was reminded of an article I posted about Pro Football Talk's Mike Florio and his smear campaign aimed at Ray Lewis. You can take a look HERE. If you are a fan of Florio, you probably won't be a fan of mine after reading it.
Seemingly since the Ravens inception the team has held back some single game tickets for those who don't have season tickets. The team puts these single game tickets on sale, usually on a Friday and they proudly boast how such tickets are sold out within 15 minutes. That didn't happen on Tuesday.
Maybe the Ravens thought that they could quickly cash in on the signing of Jeremy Maclin. If so, they were wrong. Fifteen minutes came and went. Visits to BaltimoreRavens.com were greeted by a promotional ad for the single game tickets (see below). Even Garrett Downing, during in his video recap of the first day of mandatory minicamp, encouraged folks not to take their time and wait around because, "they're going to be gone soon."
I've opined before about the stadium fan experience lagging behind the improvements in the fan experience when watching at home. Perhaps the Ravens failure to sell these tickets as quickly as they have in the past, coupled with the easy availability of tickets during the season, has inspired fans to keep their credit cards in their pockets…for now.