Print this article
By my count, the Ravens currently sit on 10 injured players- seven of whom are donezo for the 2017 season. That list includes (to date, likely to grow because 'That's So Ravens!') CB Tavon Young, OL John Uschel (retirement), OL Nico Siragusa, RB Kenneth Dixon, TE Dennis Pitta, TE Darren Waller, and TE Crockett Gillmore. For the other three, plenty of question marks still loom.
-When will Joe Flacco be… back? (rimshot)
-CB Maurice Canady is sidelined 'indefinitely' which means anywhere from 1 day to 20 years, I suppose.
-WR Breshad Perriman appears to have only tweaked his hammy, but we've heard of mole hills turning into mountains with him.
Couple that steaming pile of trauma with the recent disappearances of rookie CB Marlon Humphrey and LG Alex Lewis, then the potential for Michael Campanaro to suddenly become injured (again) at any given moment (try not yawn too aggressively waking up Camp!) and we're looking at a potential new logo for the Ravens.
You guys, I'm digging the new @Ravens logo for the '17 season. pic.twitter.com/0tnvMeKEGZ

— Adam Bonaccorsi (@AdamBMore) August 2, 2017
Awesome.
Of course, with the Ravens' cap space teetering around the cost of a bag of balls, the free agent marketing drying up, and being weeks away from cuts, Steve Bisciotti, Ozzie Newsome, and their inner circle of despair are going to do their damnedest to find cost-efficient solutions, as they look to slap band-aids all over the gaping wound that is this roster.
Don't worry guys. I've got their backs with a few sure-shot fixes on the cheap.
(Ravens, feel free to DM me for mailing address to send my check)
Most people were okay with Ryan Mallett in the backup QB roll. Then Flacco tweaked his back, and suddenly Mallett becomes public enemy #1. He's awful, he wouldn't be a backup on any other NFL team, he should play in the CFL, we'd be better with anybody else (all things I've heard). Then there's the whole Kaep controversy, but let's not continue to beat that dead horse.
Instead, the Ravens need to look to the ol' gunslinger extraordinaire. Brett Favre.
Sure, he's retired, but if agent Buss Cook has taught us anything at all? It's that he's the king of convincing teams to bring a quarterback back from the retirement grave (see Favre, Brett x2 & Cutler, Jay as of yesterday).
What's more? Signing Favre would keep the Ravens from dealing with the Kaepernick controversy any longer. Plus it's not like Favre has ever had any issues with his public ima…. hold on guys I'm getting a text from a Miss Sterger….
Tight End- Tom Hardy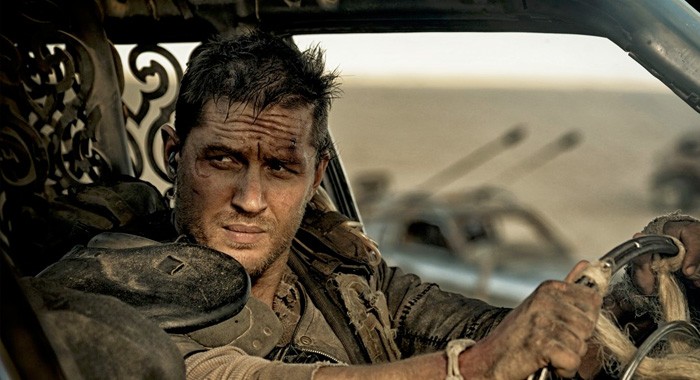 Humor me: who would you say is the top tight end on the team as of today?
If you said Ben Watson or Maxx Williams, you'd be wrong. It's actually a tie between Dennis Pitta with one hip and Ozzie Newsome.
On the note of Williams, he was supposed to come in and be a starter in '15 after being drafted early by Baltimore. We called him Mad Maxx, and now we're just mad at Maxx.
So why not go out and get the 'real' Mad Max in Tom Hardy? (technically the OG Mad Max is Mel Gibson but if we're looking to avoid the Kaep-controversy, maybe Gibson's rantings wouldn't be the best look either).
But if we're getting Hardy… just make sure we don't get the crummy Bane version of him from The Dark Knight. That was… just… putrid.
Offensive Line- Braden Holtby
Yes, the Ravens just signed former-Raider and former-Ravens practice squad OT Austin Howard. My guess is that he immediately assumes the RT position.
However, depth is needed.
As such, the Ravens need to cruise down the BW Parkway and hook up with Washington Capitals star goalie, and 2nd best beard in the DMV (Yanda ftw) Braden Holtby. Sure, hockey's a different sport, but be it a puck or a pass rusher, nothing gets past this man.
NOTHING.
Well… unless there's a Game 7 in the playoffs.
But silver lining- there are no Game 7s in the NFL playoffs!
Cornerback- Kevin Hart
Sure, he's diminutive in size. Like super tiny.
(Googles Kevin Hart facts)
He's 5'4″!!!
No matter the major disparity and disadvantage in size. Hart can give the Ravens exactly what they had in their CB depth last season.
Nothing.
He'll get burned, and he can't play physical, but hey- at least he knows how to do the prototypical Ravens DB post-flag moves!
First flag for holding:
Second flag for DPI:
Another DPI late in the game:
NAILED IT.
Public Relations- Charlie Sheen
If there's anybody in this world who can turn a total disaster into complacency, comedy, and eventual 'oh yea, I totally forgot about that!' it's the former star of Hot Shots, Major League, Spin City, Two and a Half Men… like a whole crap ton of shows and movies between the 80's and yesterday.
Wait- the ever important cameo in Ferris Bueller's Day Off!
Riveting stuff folks. Riveting. Stuff.
No sense in getting into the details here when the short version will suffice: Sheen went all Milton from Office Space on his bosses at Two and a Half Men (figuratively, he didn't burn the set down), coupled with a drug-fueled lifestyle chock full of hookers, booze, gambling… basically just a walking (or stumbling) vice.
With a snap of the fingers and a whisper of 'winning,' Sheen turned his PR nightmare into a thing of the past.
Back to the Under Armour Performance Center, where the Ravens are tripping all over themselves in a PR nightmare for a player they haven't even signed… the team needs players, but they direly need a new head of PR.
Bring on Sheen. He'll cure what ails ya.
Not with the aforementioned drugs, booze or hookers, though.
So whaddya think Ozzie? Am I hired?