2017 Offensive Line Grades by Game
Print this article
All work on this page is via FILMSTUDY, Ken McKusick.
Click here for all articles by FILMSTUDY.
A running tally of the Ravens offensive line grades by game. These graphs offer a visual representation of play consistency and break down the player's performance into raw score (purple) and a subjective adjustment (red) I make before assigning a grade. This adjustment is for other elements not captured by the scoring system, primarily quality of competition above the replacement level. Of note are the different grading scales by position which is the reason for the difference in the grade lines in the charts. ~ Ken McKusick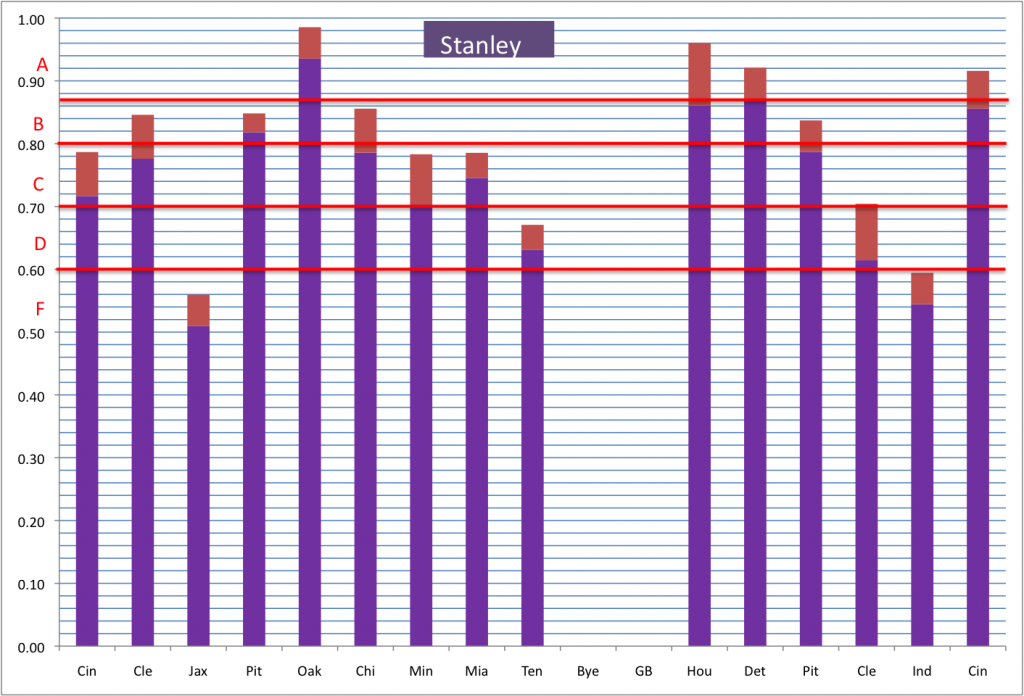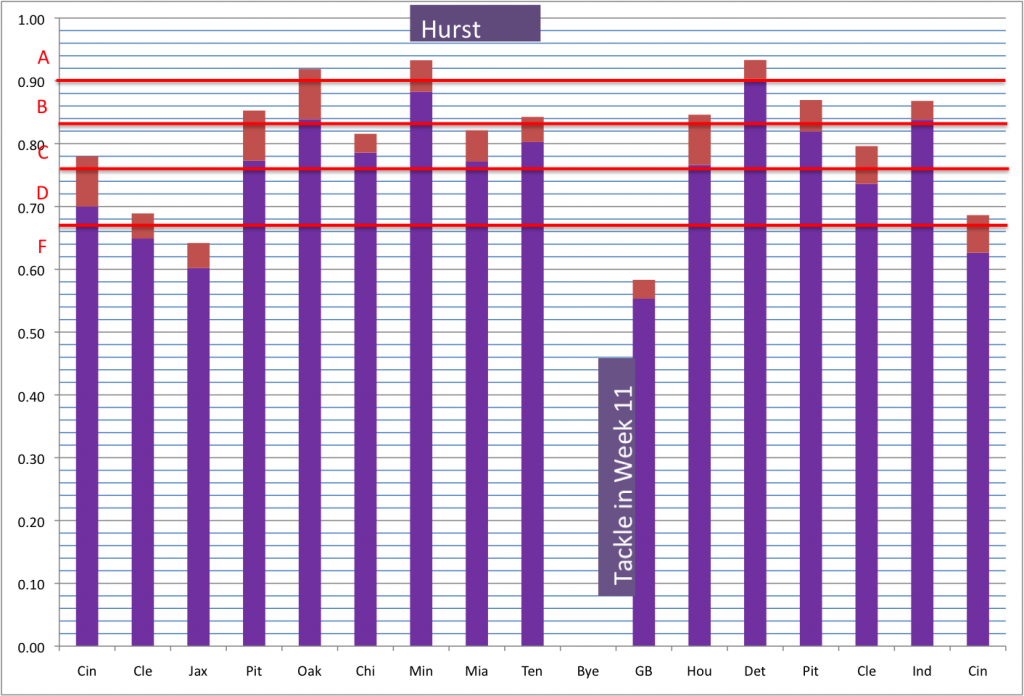 *Note – James played left tackle in Week 11.