Print this article
Yesterday I lamented the in-game experience at M&T Bank Stadium. If the trade-off for being at the stadium is listening to the trio of Andrew Catalon, James Lofton and Steve Tasker on CBS?
Take my money, Bisciotti.
I struggled with the Adam Archuletta commentary last week, but this week's broadcast was worse. Far worse.
First, a few positives:
Catalon isn't half-bad, and I enjoy hearing him get jacked up on big plays and touchdowns. He surely doesn't hold back the emotion, which is rare for most of the CBS booth pairings. The replay was also better this week overall, although they still missed key moments like a Jimmy Smith hold that, upon replay at the stadium, was an absolute joke of a call.
But newcomer, James Lofton?
Ya gotta go.
Lofton's color commentary was just one bad joke after another. His comedic relief made my dad jokes worthy of a standup special on Comedy Central. The jokes felt forced to the point where wherever Sergio Dipp was, he was surely cringing. On a comedic scale of Richard Pryor to Ben Stein, those attempted knee slappers were literally just a shade above Amy Schumer.
You get the gist of it. He stunk up the joint.
And Amy Schumer isn't funny.
Don't believe me about James Lofton? Good thing I suffered through watching this broadcast again to nab some nails-on-chalkboard-esque Lofton Laughers!
"There's nobody in front of him. Kinda like that throw you do at a company picnic."

–Lofton on Flacco to Watson in the 2nd quarter
That's… what?
"You're gonna get a lot from Hue Jackson, and opposing D coordinators know that he has a creativity streak. He came into our meeting with some multi colored shoes on he had designed himself."

-Lofton on Browns coach Hue Jackson
James, James, James… I don't think once in the Ravens game prep did they think 'I get it, it's just the Browns, but have you seen Hue's shoes?!'
"If you ask guys who play 10 years in this league do you want 3 or 4 Pro Bowls or a Super Bowl MVP, I think they'd say Super Bowl MVP because I think you get a truck with that, don't you?"

-James Lofton on Flacco's lack of Pro Bowl nods during his career
Is this serious? Like I get it was an attempt at a joke, but I feel like I could feel Andrew Catalon just starring into space thinking 'how did I get stuck with him?' while Lofton is laughing under his breath…
Then his commentary of a few different failed pass attempts in the game were… well, unique.
"That's called the hot potato throw."

"That's called the volleyball."
No, James. That's called a drop. Around the league, they also call it a drop. In rare occasions, you'll hear it referred to as a drop.
Then there were his coaching nods. Tell me, did anybody know that James Lofton was a former Chargers wide receivers coach from 2002-08? If you didn't before the game, you surely did by the end of the game, as he made sure to mention it anytime Eric Weddle, a former Charger during Lofton's stint with the coaching staff, made a play.
"Eric Weddle walked in and said 'Hey coach' you guys kinda looked at me like "whaaaa?"
I think he may have been confusing that look with another, less enthusiastic expression.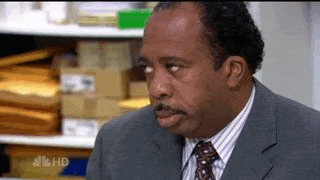 I gotta hope deep down that CBS will ask him to tone down the stale humor attempts, but then again, they still employ Adam Archuleta and Jim Nantz…
Oh, and don't worry! I'm not beating up Lofton alone! Steve Tasker chimed in from time to time ('reporting' from the teams, but no actual sideline reporter in the game) and gave us a gem of a quote on the Ravens preseason activities off the football field:
"It's interesting to know they took a couple of trips. The team took the rookies to Gettysburg, then they took them to the Pentagon, then after the final cut they took them to the African American Museum of History; all of this made the players talk about things away from the football field that had nothing to do with football, it's made them get off to this fast start…" 

-Steve Tasker
Look, I love Harbaugh's team activities. I like that he wants his team to feel a sense of camaraderie and unity, and without a doubt things like these trips do help. But for Steve Tasker to insist these trips 'made them get off to a fast start' is just… it's just wrong. Flat out wrong. I'd say being good at football got them off to a fast start much more. Like 90% football skills, 10% other stuff. Give or take a few percentage points.
At least next Sunday's foray in London will steer us clear of both Archuleta and Lofton.
We earned that break in Baltimore.
QUOTE OF THE GAME
I saved a James Lofton quote because it was just that bad…
"I posed this Q to him (Hue Jackson)– if both of your quarterbacks drink too much gatorade at halftime and they can't go in the second half, who gets you through the game?"

-James Lofton
So this is what it feels like to "can't even…"
IMAGE OF THE GAME
I would say let's keep this trend going, but I'd rather see those takeaways surpass the points allowed.