Print this article
5 Stages of Grief
The Bears came in at 1-4 with a rookie quarterback making his first road start.
The Ravens came in 3-2 after a huge road win out west.
And yet, here we are. 3-3. And American football betting lines list the Ravens as 5 1/2 point underdogs in Minnesota on Sunday. Things can and do change quickly in the NFL. Last week we were all feeling pretty good. This week, not so much…
Let's see how quickly we can get through our 5 Stages of Grief and move on because this… just flat out embarrassing…
Denial
Baltimore came into this game with a flawless record against rookie quarterbacks… like this is one of the only sure things we had in our pocket this season. The Ravens beating a rookie quarterback is as sure as death and taxes, there's simply no way they lost to Mitch Trubisky this week. And giving up that Tarik Cohen touchdown pass… I still can't believe that were that gullible to fall for such a trick play, and to lose Zach Miller in coverage along the way! How is that even possible?! That's like a play straight out of The Little Giants or The Waterboy or literally any other movie where you're like "no professional team would ever fall for that trash play!" and yet…
Then in the final seconds of the tie game at the 40-yard line the Ravens somehow cannot get a snap off? Even worse, in overtime, the Ravens were one first down away from ending the game with a Tucker field goal and couldn't make it happen? How is that even possible?
The biggest head scratcher remains the drop issues- I can get one. Maybe 2. But 3 CRUCIAL drops, where 2 of them just so happened to land right in a nearby defenders hands?
None of it makes any sense at all…
Anger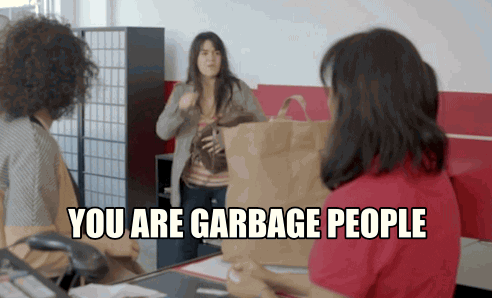 This is beyond typical Ravens…
They started the season hot, got our hopes up heading into London, took 2 massive L's in a row, went west to Oakland having everybody looking at the 2018 draft and guessing who the next coach will be, somehow pulled their collective heads out of their collective ass and stole a win, got everybody in Baltimore back on board and ready to take out a 1-4 Bears team… and once again, let us down.
For those of you counting at home, that's 2 home losses in 3 games this season.
Absolutely inexcusable.
Once again, where do we place the blame? EVERYWHERE! The wide receivers need to invest it stick'um, Flacco seemed poised to remain a statue all day in the pocket, the defense got shredded for 231 yards on the ground, then couldn't wrap up Trubisky in the pocket before completing the game winning 3rd down conversion that led to the game winning field goal…
Bargaining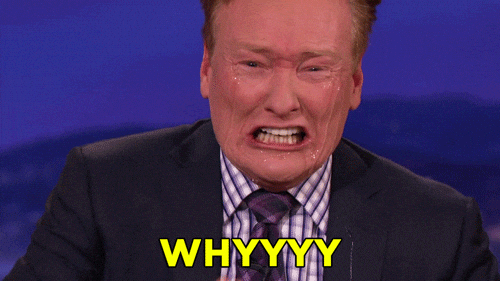 There's only one thing that, in retrospect, I pined for this week…
One 'maybe if' because it's all encompassing of this team…
MAYBE IF THE RAVENS HIT THE RE-SET BUTTON WE WOULDN'T BE IN THIS BOAT.
Think about it… had Steve Bisciotti not used injuries as an excuse for shortcomings last season (just wait, it's coming again in 2018), he would've realized this coaching staff is never taking his Ravens team anywhere, anytime soon. In turn, he'd make the move for a new coaching staff, likely (hopefully) following recent trends, and going with a fresh, young face, much like Bisciotti did back when he signed John Harbaugh.
With a new coaching staff, the likelihood that they'd compete right away is minimal, and they would have looked into a total rebuild. Obviously, they couldn't shed Flacco's contract just yet, nor would they be able to find a viable trade partner. BUT, they could have avoided signing other vets to big deals- Tony Jefferson has been abysmal this year, Jeremy Maclin is either hurt or nonexistent, Danny Woodhead has been down since Week One, so on and so forth. In doing so, they also could've steered cleared of restructuring multiple deals while deferring money to future years, thus hurting the cap in 2018 and beyond.
Also with a full rebuild, the potential for a new GM wouldn't have been out of the question. Looking at all of the misses versus hits in recent years, along with the much debated "only 4 offensive picks in Rounds 1-3 since the Super Bowl" could've led Bisciotti to moving Eric DeCosta into the role he's been waiting for, while potentially relegating Ozzie Newsome to a 'consulting' type position moving forward.
They could have started from scratch this year, traded away the vets you do have for added picks, and restructured this team from the ground up.
If only…
Depression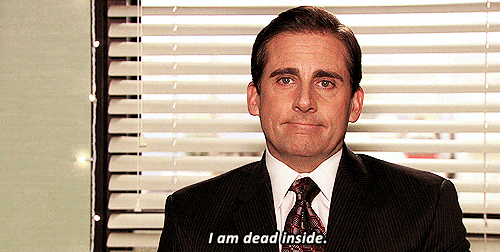 The fact remains- Steve Bisciotti valued his friendships and personal feelings over a business decision, and the Ravens are stuck with what we see in front of us —  a lackluster product on the field and a ton of contracts being pushed into future years, with a pile of vets looking like former shells of themselves, and a coaching staff that seems to have no idea what they're doing, or how to corral the troops anymore.
Can it be worse?
Yup.
The Ravens still have to go to Pittsburgh, Tennessee, Green Bay & Minnesota. They stand zero chance. Not even in Green Bay with Brett Hundley under center. At home, the Ravens face a Fins team that just beat Atlanta, Houston with their stud rookie QB Deshaun Watson, a Bengals team that has been winning of late, and the Colts led by Jacoby Brissett who will give Baltimore fits.
So maybe the Browns and Lions are the last chances of winning this season. Sooo 5-11? Sound about right?
DOOMED.
Acceptance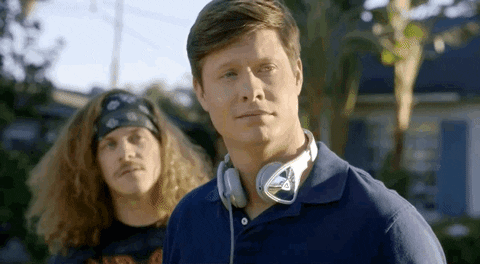 At this point, what can really be done?
The Ravens could (and should) fire Marty Mornhinweg immediately and give Greg Roman a chance… but will that make much of a difference? He's still dealing with a bottom-3 offensive line, a group of wide receivers with hands coated in Crisco, and a quarterback who can't feel pressure, crumbles easily in the pocket, throws behind his guys (or to their guys).
It simply is what it is.
Same can be said for the defense!
For years we've griped about the lack of dime package by Dean Pees and his vanilla playbook. He broke out some good stuff out in Oakland, then went right back to his same old ways again this week. Giving him the boot for the remainder of the season would literally make marginal difference, so why bother?
Simply put, I'm content with letting this ship sink at the end of 2017, with it's Captain Harbaugh and First Mates, Pees & Mornhinweg. Let them all go, find a new Captain, start shipping out vets, get younger, faster, hungrier and start from scratch.
I think Steve Bisciotti will find that he's more likely to fill a stadium with a young, energetic team with potential than an old, vanilla, droning out bunch with no ambition or hope for 2017.