Ravens as Classic Halloween Characters
Print this article
Ah yes, Halloween is upon us!
In my typical 'get off my lawn' mentality, coupled with that oh-so-good ADHD stream of consciousness, I went from 'whew! Glad Moving Night isn't a thing anymore!' to 'kids don't even dress up for Halloween and expect candy? How about a McDonald's application instead!' to 'costumes today aren't even that great compared to a decade or so ago!' to 'I miss the OG horror character costumes' to 'the Ravens aren't doing squat at the deadline today- rightfully so!'
That was all in a matter of like 15 seconds. Pretty typical stuff.
But ultimately, it all culminated in one completely obscure, out in left field thought:
Which Ravens players are best matched to classic horror characters?
Off we go…
Breshad Perriman: The Invisible Man
Why: Seriously? Do I need to spell it out for you? It should be crystal… clear?
Awful dad joke, I apologize.
Kamalei Correa: Dracula
Why: Isn't it obvious?
They both suck.
Joe Flacco: Frankenstein('s monster)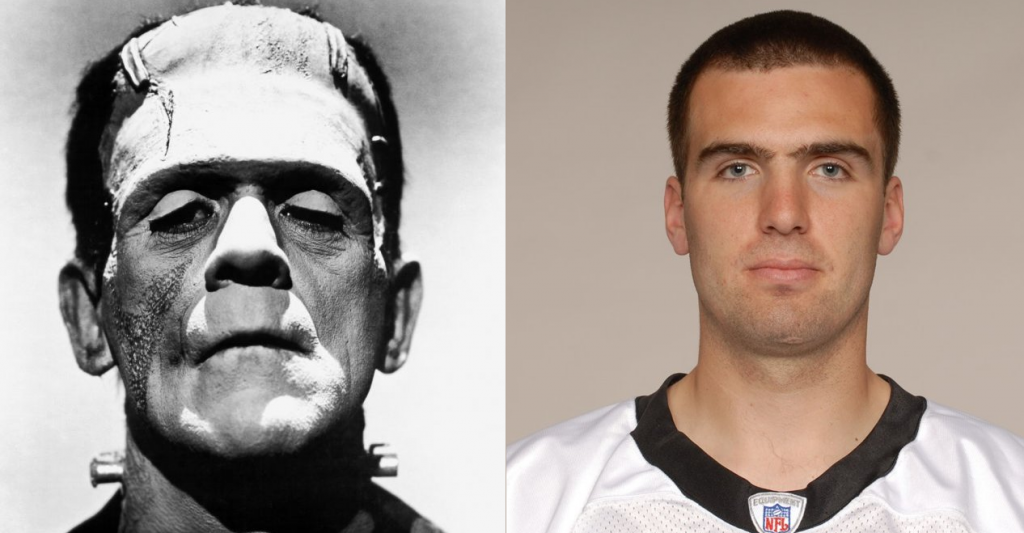 Why: Actually, Frankenstein is the doctor and really Joe lines up with Frankenstein's monster (FUN FACT: the monster is nameless in the original Mary Shelley novel), but come on now… that unibrow… that lack of emotion… indestructible… slow… it may as well be Flacco.
Alex Collins: The Wolf Man
Why: He's been good during the day games, but last Thursday night against the Dolphins he turned into a scary animal running amok and inflicting pain on anyone in his path.
Terrell Suggs: Nosferatu
Why: Neither are very easy on the eyes…
Sorry, T Sizzle…
Ryan Jensen: Chucky
Why: Less classic, I know, but that ginger mane and rampage mentality is hard to ignore!
Ravens Coaching Staff: Zombies!

Why: Just when you think their careers in Baltimore are dead, they just keep coming back week after week, mumbling the same incoherent phrases that make literally no sense to anybody…
UGHHHHHH GET BETTER BRAINZZZZZZZZ GUNGHHHHH BACK TO WORKGNNNNNNNN
Like that.
Which did I miss? Let me know below!