International Women's Day
Print this article
Hi, folks! It's me- your obnoxious, sarcastic frenemy (that's a friend/enemy) with Russell Street Report! I know I tend to spend my time on the blogosphere on the touchier subjects of our Ravens, stirring the pot, voicing the opinions of the outliers, and getting into some solid social media debates.
But not today.
Today, I'd like to step down from that platform, and take on a more serious matter: International Women's Day.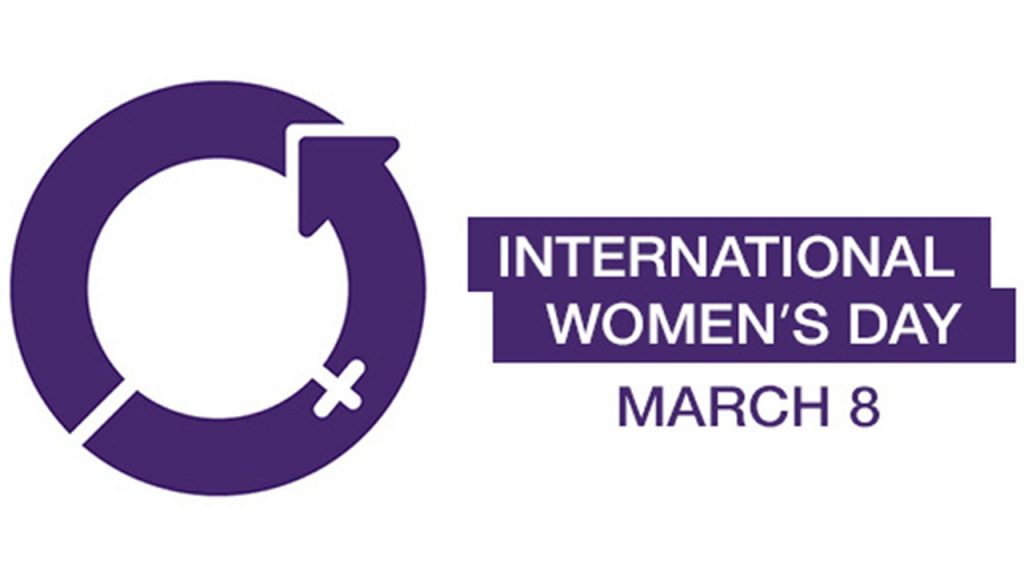 I won't get into all of the nitty gritty details of this day, but I will highly suggest you check out this link to learn more about it. I took 5 minutes alone on that site and learned that I am… pretty uneducated.
Admittedly, as a man, I cannot fathom what it means to be a woman in today's society. I can imagine, but I'm sure what I assume are the difficulties, the hardships, the frustration, and in some instances the lack of progress, are relative to nothing more than the tip of the iceberg. I'll liken it to my idea of childbirth: I mean, I'm sure it hurts like hell, but there's no way I can ever fully grasp that pain. I mean, the most pain I've ever felt was like… I had a street sign fall on my head once and split me open (you'll have to buy me a drink for the full, embarrassing story).
Not. Even. Close.
But what I can offer is my perspective, and for me, it starts with a twist on a very common, very powerful, and very meaningful phrase:
"Beside every great man, is a great woman."
Of course, the earlier version of this phrase used the word 'behind' instead of 'beside,' but in 2018 we surely can't look at women in that capacity; they belong front & center, and side-by-side (we all do, really), not behind us.
First and foremost, I'll take a moment to thank the great woman beside me, my wife (again, figuratively, not literally). Do you want to know what makes me tick? Makes me write everyday and press forward in the wonderful world of sports media? It's the constant 'attaboys' from my wife (who admittedly, doesn't read my work in fear of letting loose on the trolls), her excitement to see ideas pop into my head when I'm fighting writer's block, and her dedication to our family and 4 kids when I'm buried deep in a game, taking notes, tweeting away. That woman is the engine in the well-oiled machine that is our family, and without her I wouldn't be where I am today.
Thanks T.A.! *wink face emoji*
Looking at this sports media industry in regards to inclusion of women, I believe it's slowly but surely coming around – and rightfully so! I personally enjoy listening to Kara Lawson's color commentary during Wizards games, or Ria & Fran on Barstool Radio for 'Chicks in the Office.' I always get great joy out of following the likes of Isabelle Khurshudyan (WaPo Caps reporter) and Josina Anderson(ESPN) for awesome sports takes on social media.
Personally? I'd love MORE. Let's level the playing field. I'd love for women to take a more prominent role in sports media, to hear more of their opinions, and hopefully erase that stigma of "women don't know sports." It's a total fallacy, and I'm convinced that tag has alone discouraged many women from delving into the world of sports. But I know first hand that hell hath no fury like a woman WHO WON MY INAUGURAL FANTASY FOOTBALL LEAGUE.
I still haven't won in that particular league. We're pushing a decade. My wife reminds me of her victory every draft.
And how about the wives and significant others of our Ravens, and the lack of kudos they get?!
Don't even look at this from a monetary standpoint, because money doesn't buy happiness, and it's sure as hell not everything in life. Instead, look at these amazing women, who are out there on the daily, raising families, following their husbands' careers as they travel the country within each season, uprooting their entire lives should their husband be traded to a new team, or dealing with the fallout from being released from the team.
Think about the fallout once their husband's career is inevitably brought to a screeching halt in the NFL?
Not everyone has a seamless transition to the broadcast booth or coaching, but without question, they are there for their counterpart in a very sensitive time when the only thing they've ever known is suddenly gone.
These women are undoubtedly the rocks that their husbands lean on, and the foundation for what makes them great, so huuuuuuge props to all of those women!
Again, I'll never know what it's like to walk in those shoes, but I can surely look around my life, and say it wouldn't be nearly as phenomenal without the women that have helped mold it, influence it daily, and push to make me a better person.
And for that?
WE THANK YOU!