Ravens 2018 Mock Draft Tracker 3.0
Print this article
With the first major wave of free agency in the books, we have a slightly better idea of how next month's first round of the NFL Draft may play out.
For the Baltimore Ravens, the team's needs, however, have not changed much. They added Michael Crabtree and John Brown at wide receiver, but moved on from Mike Wallace and Jeremy Maclin. Ryan Jensen also expectedly signed elsewhere, so center remains a need.
It goes without saying, free agency may have changed the potential direction of the draft for many NFL teams, but likely not the Ravens. Plus, the Ravens rarely draft for need anyway.
With that said, let's take a look at which prospects are being linked to the Ravens in Round One by the top pundits, and whether or not each pick makes sense.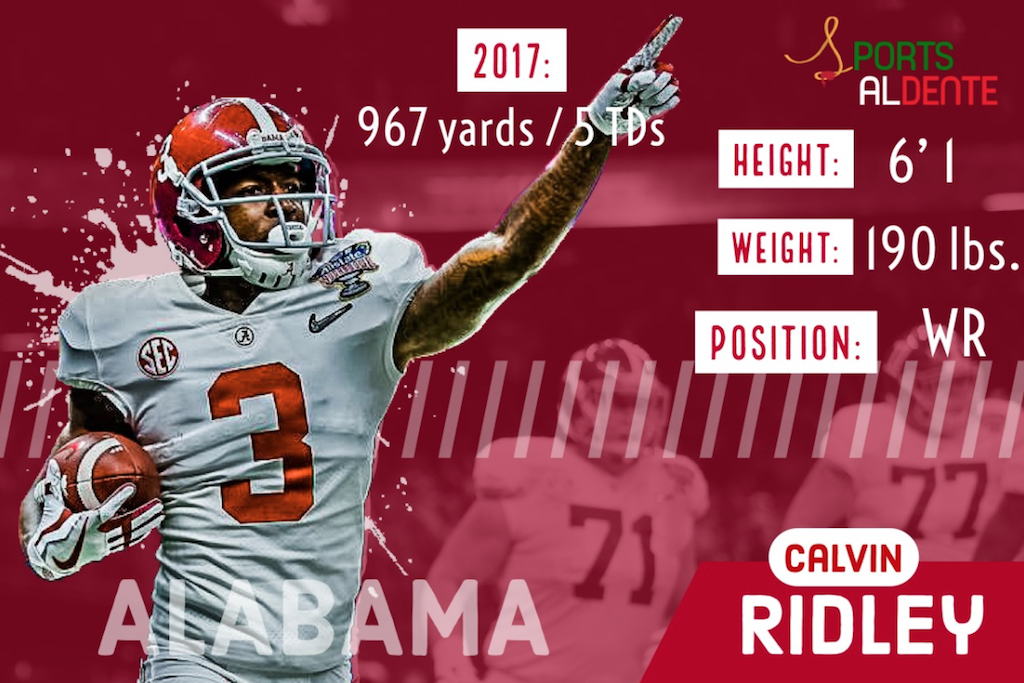 NFL Network's Charles Davis: Calvin Ridley, WR, Alabama 
Davis' analysis:
Ridley fills a big need to help take pressure off of RB Alex Collins and QB Joe Flacco.
RSR analysis: There is no debating that the Ravens still need plenty of help at wide receiver, but if available, Maryland's DJ Moore would be a better choice in the first round.
CBS Sports' Chris Trapasso: Quenton Nelson, OG, Notre Dame
Trapasso's analysis:
The Ravens can't pass on Nelson here, as he's picked much later than many expect in this mock. Baltimore's offensive line had its moments in 2017 yet wasn't up to its usual standards, and center Ryan Jensen is gone. Nelson will help to fortify the interior of the Ravens' blocking unit.
RSR analysis: This would be an A+ pick for the Ravens, as Nelson has All-Pro potential and would be an instant starter. However, the chances of him being available at 16 seem slim.
NFL Network's Bucky Brooks: Orlando Brown, OT, Oklahoma 
Brooks' analysis:
Despite a historically poor performance at the NFL Scouting Combine, Brown comes off the board as a first-round selection for his late father's former team as Ozzie Newsome values film study over workout numbers.
RSR analysis: No matter how good Brown's college tape was, the reality is his unfathomably poor numbers at the combine make his first-round chances almost non-existent. There is no prior history of an offensive tackle with testing numbers as poor as Brown's going this high in the draft, so he would be an outlier if it happens.
CBS Sports' Pete Prisco: Dallas Goedert, TE, South Dakota State
Prisco's analysis:
They added some receiver help in free agency, but they need a pass-catching tight end in the worst way. Goedert is exactly that.
RSR analysis: No debating Prisco that the Ravens need a pass-catching tight end (heck, maybe two depending on the health of Maxx Williams), but Goedert would be more intriguing as a trade-back option.
SB Nation's Dan Kadar: Mike McGlinchey, OT, Notre Dame
Kadar's analysis:
Baltimore took left tackle Ronnie Stanley in the first round in 2016 and can add his former teammate in McGlinchey this year. Maryland wide receiver D.J. Moore could get a look as well, even considering Baltimore adding three receivers in free agency.
RSR analysis: After moving on from Austin Howard, it would not be a surprise to see the Ravens take a right tackle early in the draft. McGlinchey is probably the best of the bunch, and would be an instant starter for Baltimore.