It's The Final Countdown!
Print this article
Stop me if you've heard this one before:
"The Ravens approach Week 17 in a 'win and in' scenario taking on an AFC North opponent."
All too familiar, yet somehow, refreshingly different. 
The fans may be in panic-mode and waiting for the other shoe to drop, but we need to realize that this is not the same Ravens team from Week 17 of 2017 when they were bested by… well, themselves if you ask me, but I guess we can say the Bengals (but not A.J. Green!).
How different is this team? I think the best question to ask is how many new faces will we see on Sunday that weren't on this 2017 meltdown squad and the answer is quite a few:
Lamar Jackson, Willie Snead, Michael Crabtree, Smoke Brown, Mark Andrews, Hayden Hurst, Orlando Brown Jr, Marshal Yanda (injured last year!), Alex Lewis, Gus Edwards, Kenneth Dixon, Ty Montgomery, Jimmy Smith (also injured, because of course), Kenny Young, Brent Urban (yup hurt), Tavon Young (hurt again)… and I'll add Wink to this list even though he's a coach.
I think we can hold our heads high this week and rally around the Ravens as they take on the Browns, but first: Week 16 Recaps!
-Titans clip Skins. Josh Johnson almost pulled off the upset, but ultimately, the QB6… or maybe 7 now, who the hell knows… came up short with a game sealing pick in the 4th. Jackass.
-Colts buck Giants. In another game the Ravens needed, the Giants couldn't pull through. Holding a lead until the final minute, the Giants rolled over and watched Andrew Luck hit Chester Rodgers (seriously?) for a one-yard touchdown pass. Jackasses.
-Raiders win final game in Oakland. I mean, that's' cool and all, but did anybody outside of that market actually watch the game? Does anybody ever watch Oakland games? Does Jon Gruden even watch his own games?
-Yinz tears taste sweet. The Saints went up by three halfway through the 4th quarter and nobody here in Baltimore was sitting easy. Alas, the Steelers' final three possession sealed their fate with a Ridley fumble, a four-yard fake-punt run on 4th and 5, and a JuJu Smith-Schuster fumble. Thanks fellas!
LAST WEEK: Ravens 22, Bolts 10
How 'bout that Ravens Defense?!
It's one thing to beat up on bad offenses like the Raiders (22nd in total offense) and the Bengals (25th) since the bye, but for the Ravens defense to have suffocated the Chiefs (1st), Bucs (3rd), Falcons (8th), and now the Chargers (10th)? That's impressive. Standing ovation worthy.
This past week in particular, being able to hold that high flying Bolts offense to a mere 10 points, while holding Philip Rivers to 181 yards, 2 picks, and a lower QBR (30) than he has kids (31, I think)?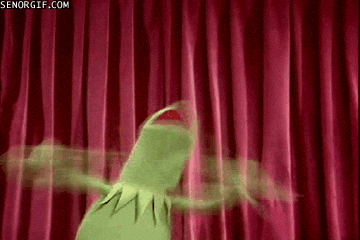 The offense did their thing as well and played a serviceable game, which is all this team needs in order to bring home the W, and I can't knock that. I'm not going to gush about them this week like I did the defense – that doesn't make me a "hater"- it was just an uneven performance. Lamar Jackson made some beautiful throws (perfect toss to the bread basket of Andrews for a TD) and set a career high for passing yards (202), but he also missed some easy targets and only completed 54.5% of his passes (12/22) along with a fumble to boot. Drops played a factor this week once again too – let's not act like it was all an accuracy issue! Also worth noting – the run game was effective, but this was the fewest rushing yards the Ravens have had since the bye (159); however, Lamar's high in passing yards ultimately evened itself out with 361 total yards (the Ravens have had between 360 & 370 total yards in three of the past four games) and all was well.
Again – the offense did good, just not spectacular this week. But hey! Despite these growing pains on offense (attributed to a midseason change, rookie QB, shuffling OL, and the list keeps rolling), this is the perfect formula for the Ravens in 2018: strong defense paired with a run-heavy, effective offense that can eat clock.
Kinda reminds me of some other rookie QB's team in 2008, that was also paired with a rookie RB, and a strong defense…
THIS WEEK: Browns @ Ravens
Sunday 12/30 @ 4:25pm
It all comes down to this!
The Ravens goal: win and in, hopefully taking the AFC North, and seeded anywhere from 2nd to 4th.
The Browns goal: win and give the Browns franchise their first winning record since 2007 (10-6, sup Derek Anderson?).
The Ravens come in hot, winning five of their last six.
The Browns come in hot, winning five of their last six.
So who has the edge?
I AM GLAD YOU ASKED: The Browns' five wins were all against sub-500 teams, none with a record better than 6-9 and their loss was to 10-5 Houston. The Ravens kinda just whooped the 11-3 (now 4) Los Angeles Chargers, and their sole loss in the last six was an overtime loss in Arrowhead to the Chiefs. 
Not enough? How about some rankings!
The Ravens defense is 1st in YPGA (284.1), 4th in passing YPGA (198.4), 3rd in rushing YPGA (85.1), and 1st in PPGA (17.5). They'll be taking on a Browns offense that ranks 14th in YPG (364.9), 14th in pass YPG (242.1), 9th in rush YPG (122.9), and 19th in PPG (22.3).
The Browns defense is 29th in YPGA (388.3), 27th in pass YPGA (263.9), 24th in rushing YPGA (124.5), and 20th in PPGA (24.4).  They'll be taking on a Ravens offense that ranks 12th YPG (369.1), 21st in pass YPG (226.1), 2nd in rush YPG (143.0), and 14th in PPG (24.2).
In short – two offenses in the middle of the pack, but the Ravens defense is lockdown, while the Browns defense is flat out bad. And to make matters worse for Cleveland? Standout rookie CB Denzel Ward is still in the concussion protocol as of this writing. Should he be out for Sunday's tilt? That's bad news for the Browns…
PREDICTION:
Last week, I went all out and suggested the Ravens would win by 20 in LA. They won by 12, and that's good enough for me. 
This week, I'm keeping true to form, and insisting the Ravens take this game at home by twenty three, and once again, the defense leads the way.
This week, it's going to be the veterans who come up big, with Terrell Suggs laying a classic Ravens-esque blow on Baker that rattles the rookie and knocks him out of his rhythm (I won't say knocks him out of the game because I don't wish injury on any player). Following the game, Sizzle will send a bill to Jimmy Haslam and John Dorsey for the cost of putting one of their 'dawg pound' members to sleep.
That Sizzle sack will be one of four on the day, paired with two picks of Baker (Humphrey & Weddle), and a forced fumble (Sizzle once more) to hold the Browns offense in check to the tune of 13 points. 
Flip the field and the Ravens offense will run the show, and the clock. 220 rushing yards on the day, three rushing touchdowns (Gus x2, Dixon), and a passing touchdown to Hayden Hurst – Jackson's 1st pass TD of his career and last of this regular season go to Thor. 36 minutes time of possession will keep the game out of reach for Gregg Williams' team, and this game is over before the start of the 4th quarter. 
Ravens move on to the playoffs! THE FLOCKING PLAYOFFS!
BAL- 36
CLE- 13
Rest of the Slate
Nothing snarky this week. Let's get our game face on and focus on the games that matter most to the Ravens seeding in the playoffs.
Jags @ Texans. 1pm Jags beat Texans? The Ravens can move up to a higher seed. The only time you'll see me ever cheer for Jalen Ramsey's self centered, arrogant, misguided punkass. 
Jets @ Pats. 1pm Patriots lose to the Jets? The Ravens can move up to a higher seed. With that said, J-E-T-S JETS JETS JETS!
Bengals @ Yinz. 4:25pm. Keep eyes on this one. I don't see the Steelers losing this game, but it sure as hell would be fun and give us a little breathing room in Baltimore, wouldn't it?
Colts @ Titans. 8:20pm. Hopefully at this juncture this game is meaningless to the Ravens standings, but it very well may dictate who the Ravens face in the Wild Card Round. If the Steelers win earlier in the day and these teams tie? Yinz are in. If the Colts win? They're in. If the Titans win? They're in. 
So essentially, this will be the entire Flock on Sunday…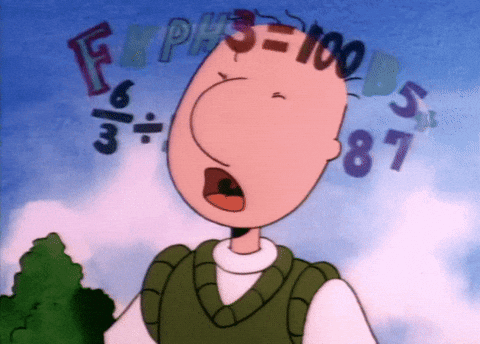 Rank 'Em!
Week 17, end of the year, so we need to do this ranking right… 
TOP 5 THINGS I WAS 100% WRONG ABOUT REGARDING THE 2018 RAVENS AND I'M EATING CROW IN WRITTEN FORM:
5- "AJ Green Does Not Own the Ravens" Wasn't even remotely close. Some blamed me for this loss, as if Dalton and Green read this prior to that game. To those folks I say… I mean it's wrong but that be cool if A.J. Green reads my stuff.
4- "LeVeon Bell should sign with Baltimore" Okay, in all fairness NOBODY thought Gus Edwards would blow up like this, and my premise was to really give this offense an insanely good RB to partner with LJ. One more thing to add: in the preseason? I was on the Gus Train (I refuse to say Gus Bus) and thought he deserved a roster spot over Dixon. Speaking of which…
3- "Dixon is Done." Yea, he's kinda not. I mean listen – he's not lighting the world on fire and he never managed to steal the RB1 spot from Gus like many thought he would, but the fact that he's survived a month now without a) injury, or b) suspension is kind of a big step for Kenneth Dixon, right? Good on ya pal!
2- "Fire John Harbaugh." I don't think it's any secret that I am anti-Harbaugh. I'm not one of the Harboys. I don't like his coordinator hires (Cameron, Pees, Trestman, Marty- he didn't hire Kubiak as OC, or Caldwell), I don't like his in-game adjustments, use of clock management, use of timeouts and challenges, his insatiable need for 'yes men' and so on. That being said… this team is on the cusp of the playoffs once again despite so much turmoil, and I have to give credit where it's due. I still don't love Harbs – never will. But he's earned another year for sure.
1- "Joe Flacco Deserves His Job Back When Healthy" Turns out he didn't get his job back, and hey! The Ravens have gone 5-1 with Lamar under center, so it appears I was wrong! The defense has been phenomenal and the offense has been a clock killer that feeds on a rushing attack one can liken to a freight train. I WAS WRONG AND THAT'S OKAY.
What's the lesson here?
It's okay to be wrong and admit as much! Don't stop believing! You miss 100% of shots you don't take! There is no such thing as failure, only learning!