Who To Root For: Wild Card Round
Print this article
Ah, playoff football…
How we've missed you…
For the past few years I've done this "Who To Root For" series, and it's always been an afterthought for Ravens fans, as we watched the playoffs from the outside looking in. But in the 2018/19 season?
Things. Have. Changed.
Suddenly, we're not only focusing on the Ravens' opponent, but we're also keeping eyes on "who's next?" in the other AFC matchup, and potential NFC foes as we look to creep closer and closer to the ultimate goal of a 3rd Lombardi Trophy being hoisted in Baltimore!
So let's get started. No sugar coating things, no punches pulled, and let's call it like we see it.
'Who To Root For.'
Colts @ Texans
Saturday @ 4:35pm
I gotta say, this is the most 'meh' matchup of Wild Card Weekend for me. I don't particularly love either team here, and I think the Ravens could handle either, no problem… although, if they ran into the Colts or Texans in the playoffs, it would have to be the AFC Championship game, right? And if it were the Texans, we'd play in Houston, but the Colts would come to Baltimore, right?
Leaning to the ponies already…
Of course, I don't want to upset the apple cart that is the old Ravens fans that were once Colts fans back in the day will want to see Irsay's team go down in flames with profanity-laden 'Mayflower' shouts to boot. I can respect the history lesson, but we're talking 34-35 years ago now. I'm not hanging onto that trashy ex when I have an absolute dime in front me for the past 23 years now that's brought me two rings, pushing for a 3rd.
***heart eye emoji x 3***
As such? Younger Ravens fans… well, they don't care about that. Get with the times old farts, we care about the guys that bring us the most fantasy points! And wouldn't you know it? Deshaun Watson and Andrew Luck ranked 4th and 5th in fantasy points this season with a difference on only 20 points – less than 1.5 per game! Watson may be the flashier of the two signal callers, but this is the age of social media – they may want the Colts to win, just so they can see more Captain Andrew Luck tweets.
Dearest mother —
Our celebration festivities were mighty, but brief. We begin our march to Houston to thrice battle the Texans. Each unit has a victory over the other. We shall drill among bulls to better understand their tactics. I am equal parts confident and anxious.
— Andrew

— Capt. Andrew Luck (@CaptAndrewLuck) December 31, 2018
Give me more Captain.
Give me more "Ryan Grant got screwed by the Ravens" storylines.
Give me the home game if we end up head-to-head in the AFCC.
WHO TO ROOT FOR: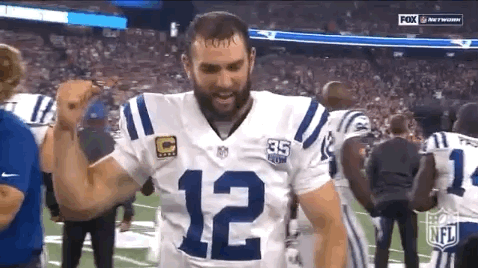 Seahawks @ Cowboys
Saturday @ 8:15pm
This feels dirty to me, because I don't like certain folks in each franchise.
For the Cowboys… I can't with Jerrah Jones. That egotistical geriatric clown thinks he owns the entire NFL and that Roger Goodell is his pawn. Nobody likes him. And while I'm here, I also detest Cowboys fans, Skip Bayless gushing over the Cowboys, Michael Irvin sweating profusely, and that stupid-ass eating thing Zeke Elliott does.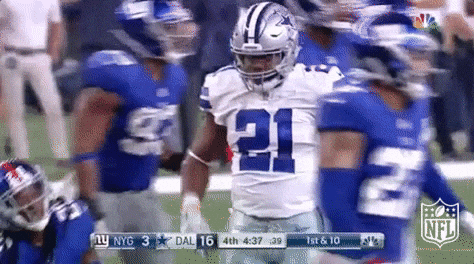 Yea. That. It was cool like, once. Maybe try going back to the drawing board again.
For the Seahawks… I hate watching Cheat, er… Pete Carroll chew gum like an excited preschooler chewing gum for the first time ever. Wait! I know exactly who Cheat Carroll looks like when he chews gum!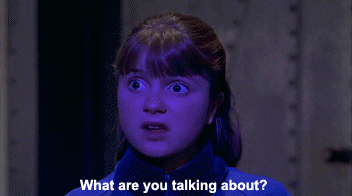 Violet friggin' Beauregarde from Willie Wonka & The Chocolate Factory. That's who. And as we (t)roll-called the Cowboys, so shall we with the Seahawks: I hate the 12's for thinking they're better than every other fan base (they're not), I hate the fact that Seahawks fans turn a blind eye to the living-P-O-S that is Frank Clark and his DV past/verbal assault on Natalie Weiner at Bleacher Report last year, and I hate that I can't cheer against them because my 9-5 boss is a huge Seahawks fan, and I like my paycheck.
So in the end… screw it, I'll root for Russell Wilson in hopes of a Ravens-Seahawks Super Bowl so we can hear aimless Russ/Lamar comps that make zero sense because that's the subpar analytical world we live in (not all – or anybody here at RSR – but surely some folks in the media will take that misguided route).
WHO TO ROOT FOR: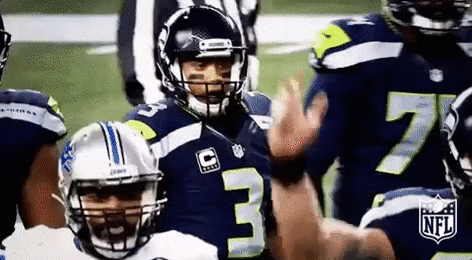 Chargers @ Ravens
Sunday @ 1:05pm
I'm not going to waste my time, or your time. 
Flock the Bolts and their second fiddle Los Angeles team that nobody out west cares about. 
WHO TO ROOT FOR: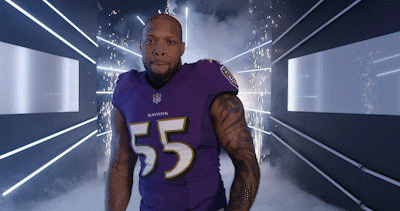 Eagles @ Bears
Sunday @ 4:40pm
Real talk- how the hell did the Eagles make the playoffs? And how the hell did they do it with Nick Foles again???
Last year, I was happy when the Eagles won. Yes, seriously. The city was due a championship, and to see how elated they were… once the Capitals won the Stanley Cup, I felt that joy on the same level, and respected Philly's means of celebration.
But enough is enough. You got one, now go away. The last thing the NFL fan bases around the country (and beyond) needs is Eagles fans to get cocky again. You hoisted the Lombardi last year, and somehow snuck your way in this year, mostly thanks to a Kirk Cousins-led Vikings collapse. Kudos. But get the hell away.
As for the Bears? I'm still bitter about last year's loss, but do I blame them? No, I blame Eric Weddle for forgetting how to tackle and trying to impersonate Ed Reed in his final season with Baltimore when every tackle was 1) duck head, 2) stick out arm, and 3) swipe real hard. But if there's one thing I absolutely hate about the Bears? It's that their defense s getting entirely too much hype, and far more than the Ravens defense. Yes, both are good, but Baltimore has done much more with much less, and the scheme here is ludicrous. But of course Khalil Mack draws all that love and attention, so the Ravens defense is masked in obscurity…
I still hate Chicago sports fans in general, but… I'm making an exception this week. 
WHO TO ROOT FOR: