Fun in Baltimore, Drama in Pittsburgh
Print this article
As I sit here on this rainy Friday afternoon, I find myself staring off into the distance, contemplating what it would be like to be a fan of another NFL team. I've come to the conclusion that I couldn't do it. As much as a portion of the Ravens fan base annoys me, and as much as I completely disagree with some of the choices that the organization has made, I couldn't picture myself cheering for anybody else on Sunday (or Monday, Thursday, or Saturday). I've been a Ravens fan for longer than I've had an actual family (I'm adopted). It's part of who I am.
That little paragraph had nothing to do with this article, and I won't ramble. I just wanted to give you guys a glimpse of where my mind goes sometimes. This is the Chicken Box, a collection of thoughts from around the league.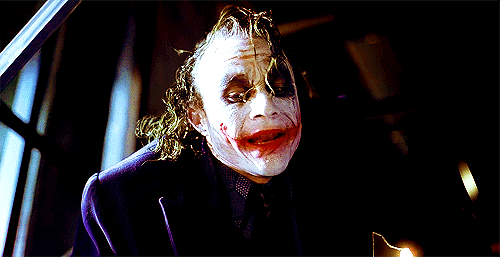 Antonio Brown.
Has there ever been a bigger diva in the league than this mohawked, masked singer? This has been going on for the entire year (before that, really). First, there was the incident in training camp, where Antonio Brown snapped on a reporter over a simple question. That was followed by three different instances where he left the team without notice, skipping meetings. He had the hissy fit in Week 2, against Kansas City. Finally, in Week 17, he missed practice, wouldn't return phone calls or texts, and was summarily benched in a must-win game against the rival Bengals.
He really puts the 'me' in 'team.'
Since then, there have been rumors of him asking for a trade. But why leave? He's on a team that (normally) has an electric offense, of which he is the large focal point. Word is, it's because he's involved in a power struggle with head coach Mike Tomlin. The other word is, he doesn't feel like his teammates were as 'invested' in 2018 as he was. 'The standard' was slipping.
I personally don't care what the reason is/was. I'm here for all of the distractions that the Steelers have.
Have fun in third place next season, kids.
A Little Dose of Reality.
Look, man. I'm starting to come around on Lamar Jackson. He still needs to work on consistency with his passing. He still needs to work on ball security – 12 fumbles in the 2018 regular season is unacceptable. But he's electric as a runner, shows flashes of exceptional passing ability, and his cool, calm demeanor is something I can get behind. He's made the players start to believe.
However, the reality of the matter is, he is not solely responsible for the late-season success the Ravens have enjoyed.
I know, I know. Through the 'Lamar Effect,' all things are possible. My response to that? Shut up.
The defense has played exceptionally (for the most part) over the last seven weeks. Is that because they're more rested? Sure – they were also well-rested when Joe Flacco was under center, and winning. It's also because they're simply playing better. They're creating more turnover opportunities, more consistent pressure, and being more disciplined.
The run game has also been exceptional. Could that be attributed to the fact that the defense hesitates while they try to identify who has the ball? Absolutely. But let's look at Gus Edwards, for example. He had (on limited snaps), similar success as far as YPC, when Lamar wasn't starting.
The offensive line has been playing better. Does the fact that Lamar has more escapability have something to do with that? Yes and no. Yes, because he's avoided some sacks. No, because he's also been directly responsible for some sacks. (Yes, there is a statistic for sacks caused by the QB.)
Let me be absolutely clear. I am not saying that Flacco would have the same type of success, in the same offense. I am not saying that I would prefer Joe to be starting again. I'm simply saying that, it isn't all Lamar. There are many factors that have led to this playoff push. Even coaching, which is tough to say.
Black Monday.
This isn't going to make a lot of sense to people, but the biggest surprise of 'Black Monday' was the firing of Marvin Lewis.
He's been the head coach of the Bengals for 16 years. He's never won a playoff game.
He's been the head coach of the Bengals for 16 years. They're still not over .500.
He's never been a 'good' head coach. Great defensive coordinator. But being in charge of a team that had a very good defense, A.J. Green, and a better-than-average QB in Andy Dalton, and not being able to win a playoff game – not a good coach. Allowing players like Vontaze Burfict to run rampant, and others being undisciplined, to say the least? Not a good coach.
So why was I so surprised? I was convinced he had some type of blackmail over Mike Brown. He got a contract extension last season. He had been re-signed before that. Year after year, analysts and fans alike, surmised that this was the year he would be released. Year after year, he never was.
It's no wonder Josh McDaniels turned down their interview request. The Bengals might very well be the worst team in the league in 2019.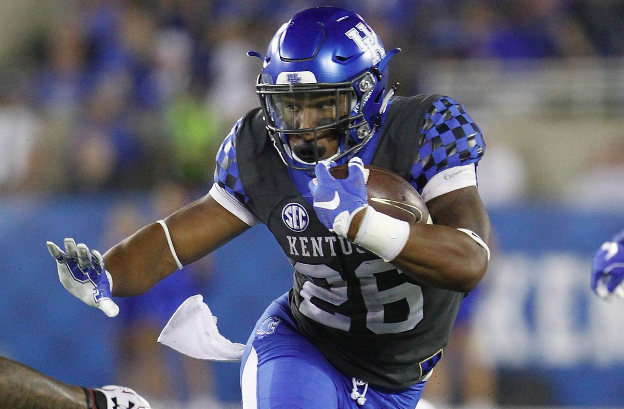 What to do about the Ravens backfield.
I've been told that it's too early to think about the draft, or the off-season, because the Ravens are in the playoffs. Well, folks.. I've been thinking about the 2019 draft since the 2018 draft ended. It's a never-ending cycle that I absolutely love. With that being said, I want to talk about the Ravens running backs.
Alex Collins is a free agent this year. Ty Montgomery is a free agent this year. Gus Edwards is a free agent this year. Buck Allen is a free agent this year. In other words, Kenneth Dixon is the only running back that the Ravens will have under contract for 2019, and he's.. less than reliable.
So what do they do? Here's my take.
Edwards has been nothing short of great since assuming the starting role after Collins went down with an injury – not that he was performing to his 2017 standard anyway. Edwards: re-sign.
Montgomery hasn't made much of an impact, but the Ravens envisioned the Danny Woodhead role for him, and they did give compensation for him, so I expect him to be re-signed. He also offers more in the passing game. Montgomery: re-sign.
Collins is still a good runner – outside the tackles. His style of running doesn't seem to fit the new offense, and he should be given a shot (at least as a backup) elsewhere. Collins: comp tender, don't match.
Buck Allen has been a non-factor, and I don't expect him to be back in Baltimore in 2019. Allen: walk.
So that leaves the Ravens with three running backs – which is what they normally carry. 2018 has been an outlier in that aspect. The free agent crop of backs don't exactly inspire confidence, and if this option offense is what is going to be run in 2019, I'd like to see them add a RB equal to, if not greater than, what Edwards has been able to do this season.
Enter Benny Snell. The University of Kentucky power-back was almost the entire offense for the past three years. Like the Ravens, the teams that UK faced (especially in 2018) knew that they were going to run the ball, but still couldn't stop it. Snell ranked highly in yards after contact, as well as broken tackles, on his way to 3,879 yards over three years. Oh, and he did that in just 737 carries – over 5.2YPC. He's very good in pass protection, and offers about as much as Gus in the passing game. If he's there in the third, he's an easy choice.
You want a shiftier back, you say? Enter Devin Singletary, who amassed 4,289 rushing yards over three years, carrying the ball 714 times. That's a 6 YPC average, for those keeping track.
Either one of these running backs would be a stellar addition to an already lethal Ravens backfield – and they'd provide insurance, in case Edwards turns out to be another one year wonder (see: Collins, Forsett, West… kinda).
That's it for me this week, guys. A bit of a shorter article for today. In case you hadn't heard – I'll be hosting a radio show every Saturday, from 10AM EST to 12AM EST. You can follow it on Twitter, @SoberThoughtsCM. Next week, we'll likely have a call-in number, if you'd like to chat. The show will focus mostly on football, but technically it's an 'all sports' show. Hope you guys tune in, and let me know what you think!
Let's get this Wild Card Weekend win!