Print this article
I know how miserable it is to see the New England Patriots back in the Super Bowl with their Ugg-wearing QB and their smug ass head coach, but it doesn't mean you can't still enjoy it!
For those of you headed to a bar to watch the game: enjoy. Take an Uber. Don't be stupid or act like Gronk.
For those of you planning to have a Super Bowl shindig of your own? This blog is for you, as I've taken some time to consider the best way to host a Super Bowl party in 2019 as you gather around with close friends and family to watch the Los Angeles Rams take on the New England Other Guys (that's a two-fold joke, because the movie 'The Other Guys' stars Mark Walberg, who is a monstah Pats fan).
Enjoy.
The Invite List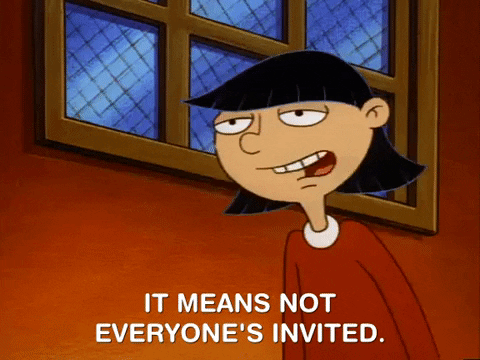 Here's the thing: I stand firm in my belief that the Super Bowl should be held on a Saturday, strictly for recovery purposes the day after. Nobody wants to have a bunch of people at their house Sunday night, they all leave around midnight, then you have to clean the place before passing out and going to work the next morning for a presentation where Pam is going to ask why you look so exhausted and suggest you watched the "Football Bowl" or some idiotic distorted derivative of the name Super Bowl.
But I digress.
You still want to invite people over for the game – nobody wants to watch the highest rated show on TV every year all by their lonesome. There are two ways to look at the invitee list based on your situation:
If you're doing the bachelor pad thing? Stick to buddies within Ubering distance so you're not stuck with a drunk ass on your couch.
If you're the family man with kids? Only invite over other parents with kids to ensure they all occupy each other for the duration of the game. Make sure you tell them to bring a tablet or a Nintendo Switch or something to keep from complaints of "when is this over?! I want to watch a show!" Nah, kid. You watch on the tablet. On the 'only people with kids' note: why would your single buddies want to come over to begin with? They don't even like you anymore. Truth hurts.
The Decorations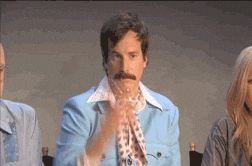 Don't decorate. Like, vacuum and clean up, but this isn't a kids party. Don't be lame.
That was simple.
The Attire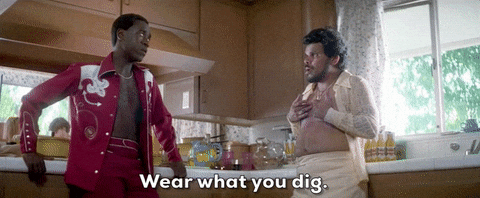 I tend to wear my favorite jersey – and this is gonna be fun on a Ravens blog site – my Packers Brett Favre jersey. Before we had the Ravens, I fell in love with football watching Favre play the game "like a kid out there!" He had passion and a love for football that, in my opinion, had remained unmatched at QB until I saw Baker Mayfield take the field. 
So that's me, but I expect most of you will rock some Ravens jerseys, which is cool, but if you want to spice it up a bit? Slap on a refs jersey and throw flags anytime Brady throws his hands up – yanno, just like the actual NFL officials do.
Hell, you can take it to the next level and maybe even grab a whistle, while calling penalties on people for party fouls (double dipping! Step 5 yards back fool!)
The Food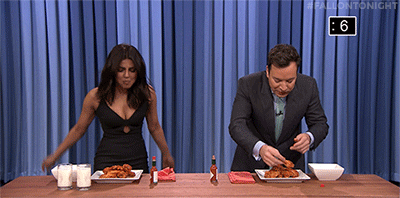 #1 Rule Of Super Bowl Parties: GET WINGS UPON WINGS UPON WINGS.
And don't be stupid and get barbeque wings. Get hot wings, mild for the wimps, and old bay wings. Anything else is weak. Personally, I'm hitting up Black Eyed Suzies who has killer carry out deals for the Super Bowl (and quite honestly my happy hour staple in Bel Air).
Best food beyond wings for your Super Bowl shindig? Fried pickles, chips with literally any type of dip, shrimp (cocktail style is inferior to steamed/Old Bay), jalapeno poppers, onion rings… basically anything fried that'll kill your gut.
AND DON'T FORGET THE BEER. I'm an IPA guy typically, but for games? Stick with the Miller Lite or Bud Light (Natty Light is water, not beer). Or you can do wine if you're one of those people. Liquor if the Pats take a big lead and it becomes insufferable…
Also, please check this out:
Here Are the Most Popular Super Bowl Snacks in Every State, According to Google — Food News https://t.co/UT6pTx5jDB pic.twitter.com/8syI63qGld

— The Kitchn (@thekitchn) January 30, 2019
You think politics divides our country? Nah. THIS is what divides our country. At least Maryland is legit with pizza…
The Games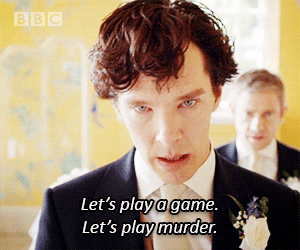 Best gif I could find- but let's not play murder.
***For the record- Sherlock Holmes with Benefiber Copperlatch is a top-5 show of all times. That episode during Watson's wedding in the gif above? 10/10***
So the games: you can go a million directions here, but let's be honest- we're all looking for the drinking games. Here's the best drinking game suggestions for tomorrow's big game. 
1 DRINK WHEN:
Any Patriots player throws his hands up looking for a flag
Somebody in the room tells you Tony Romo is an awful announcer (he's not)
A flag is thrown (you'll be lit real quick)
Belichick is shown making zero facial expression
2 DRINKS WHEN:
A flag is thrown on a bad call
The Rams' Robey-Coleman penalty is mentioned
The word 'dynasty' is mentioned in reference to the Pats
Flashback is shown from the Brady/Belichick first Super Bowl victory… against the Rams
Somehow, the Cowboys come up. It's inevitable. 
CHUG WHEN:
Ed Reed is shown. It's gonna happen as the former Raven is going to be enshrined in the Hall of Fame, and he deserves a solid swig from Ravens fans in celebration!
The Pats win. You'll need every last drop to survive the insufferable Pats bandwagon.
The Rams win. You'll be celebrating a second consecutive Pats Super Bowl loss which is just priceless.
I guess no matter what, make sure all the booze is gone come the final whistle.
The Halftime Show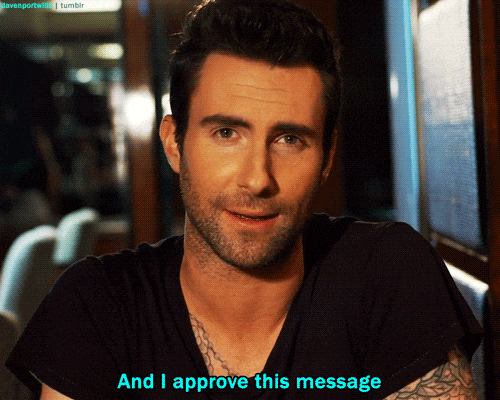 Don't pretend you're gonna watch it. Nobody watches the halftime show unless you have prop bets, or you're waiting for another Janet Jackson situation. 
But if you do this year because you're a devout Maroon 5 fan, or just bored? Make a drinking game out of it: every time Adam Levine hits a stupid high note? Drink.
You'll be plastered by the second song.
The End
…of this article. And hopefully of the Patriots dynasty.
Go comment and tell us your favorite things to do whilst watching the Super Bowl or hosting a party! 
GO RAMS!!!