NostraDumbass – Old Ravens, New Homes
Print this article
If you've spent any amount of time reading my blogs on Russell Street Report over the years, you'd know three basic facts about me:
I am a combative, cynical jackass
I will make a million predictions each season
My prediction success rate is like 10%
Let's focus on the latter here, and recognize that 100% of shots not taken never go in… or whatever Gretzky said that one time.
Despite several "why do they let you write?" and "how can you be so awful at this?" shots from keyboard warriors, I'm going to keep plugging away at my predictions. I'll continue to throw out bold-yet-logical takes like saying that Le'Veon Bell makes sense for the Ravens if they are in a win-now mode (mind you, I called that shot in November, well before the recent insurgence of media folks jumping on that bandwagon). I'm going to keep second-guessing John Harbaugh's hires and hand in the draft process. I'm going to keep suggesting the team is not ready for the next step in 2019 regardless of what they do in free agency and the draft.
And with any luck?
Eventually I'll get one right… again.
I mean, I did nail the Michael Crabtree cut and eventual signing in Baltimore last year, just like I nailed the draft of Lamar Jackson as well, and the year before, called the London game vs the Jags (didn't call the kneel – missed that one). But I'll also have a ton of "A.J. Green doesn't own the Ravens" takes that backfire so, so badly… Ultimately, my predictions will remain a hot mess of 'what ifs' that will generate plenty of buzz, and occasional hit the nail on the head… but fall flat more that not.
Thus? I am deeming myself, and this specific blog series, NostraDumbass.
*originally I was going with Nostr-adam-us because 'Adam' is in the name, but let's be honest – when you're so wrong, so often… this shoe fits better* 
This week, NostraDumbass will be predicting the 2019 landing spots of 1) current Ravens soon to hit the market via free agency, 2) Ravens who may end up with pink slips, and 3) Ravens likely sent packing in part of a trade package. Please note-  even if I get just one of these right? I'll never shut up about it.
Here we go!
C.J. Mosley
Yes, the Ravens have more cap room in the 2019 offseason than they've seen in a slew of years…but they're also 21st in total cap space, which means 20 other teams likely could outbid Baltimore for C.J. Mosley. My max cap for C.J. in Baltimore is four years, $40M, $25M guaranteed – and not a penny more. But guess what? The Ravens didn't strike a deal with him last year, and he's just weeks away from testing the market, which will prove to be the end of his road in Baltimore. Hometown discounts don't exist for players jumping off their rookie contract (get that money while you can, young man), and C.J. will see far more money elsewhere than he would in Baltimore to kick off the Eric DeCosta era.
Prediction: 
OaklaVegasCisco Raiders – 5 years, $70M ($14M AAV), $40M guaranteed
Za'Darius Smith
This is a tricky one because of inconsistencies from Z, coupled with the recent Khalil Mack contract coming in at $23M AAV. I think Z has his value… but it's not here in Baltimore, where they'll play 'next man up' per usual. If they could keep him under $10M per year I'd humor it, but I don't see it, and I think the Ravens prefer the compensatory pick in 2020 anyway (heads up – in my world they don't keep a single free agent). While Smith is nowhere near the top of NFL outside linebacker rankings, I think JaDaveon Clowney and Dee Ford get PAID, and whoever missed out on both of those studs plays the runner up card and blows their load on Za'Darius. The team that misses out? It's one with a ton of cap space, but struggles to attract any splashy free agents, despite being a major market… 
Prediction:
New York Jets – 4 years, $50M ($12M AAV), $30M guaranteed
Terrell Suggs
It's going to hurt hard to watch Terrell Suggs play for another team in 2019. I do believe the Ravens will offer him a relatively team-friendly one- or two-year deal (say, $3M AAV), but I think Suggs would like another shot at a ring, and in my eyes? That's not in Baltimore right now (*ducks the rotten tomatoes*).

I originally predicted the Patriots step in here, scheme to use Suggs in limited snaps and give him that shot at a ring – after all, as much as Sizzle hates Brady? He respects Belichick. But after rethinking… I'm looking at a different AFC powerhouse that needs defense after they lose their premier pass rusher in free agency, while remaining  just as close to a title run.
Prediction:
Kansas City Chiefs – 2 years, $8M ($3.25 AAV), $6M guaranteed
Nick Boyle
I'll keep this short: Boyle stays. The Ravens need a trio of tight ends and Boyle is the best fit right now. His suspension concerns will only drive down his asking price, allowing the Ravens to keep at least one UDel player on the roster (until the draft- then it's two). A two-year deal disguised as a three-year deal oughta do the trick.
Prediction: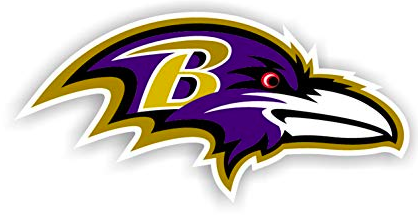 Boyle re-signs with Baltimore – 3 years, $8M, $2.5M guaranteed
Maxx Williams
Maxx had his good games, and showed some value, but ultimately he's a backup TE that's not getting any love in Baltimore. I actually think he could see more success elsewhere, and I'd bet the free agent market will treat him as such. For a well-rounded tight end that doesn't really excel at any aspect of the game to be near the top of the TE market in free agency shows you how weak it is out there. Regardless, he'll find a two-three year 'prove it' deal out there, somewhere. 
Prediction:
Oakland Raiders – 3 years, $12M ($4M AVV), $4.5M guaranteed.
Joe Flacco
UPDATE: WRONG! I wrote these earlier in the week, before the news of Joe to Denver came out, but I'm not going to shy away from my wrongness. I'm going to leave this up for you, dear reader, as proof of my NostraDumbass credentials. All predictions guaranteed to be wrong, or your money back!
I've done this exercise a few times now since October, but let's roll it one more time, since I was adamant the Bucs made the most sense, but ownership is hellbent on another craptastic year of Jameis Winston. I think we're looking at three contenders for Joe's services in the Broncos, the Fins, and the Giants.
Why not the Jags or Skins? Don't have the cap space, that's why.
Of the three teams mentioned, the Broncos make the most sense…so they're out because John Elway is a moron (oops). The Fins are rumored to not want to go QB round one this year, waiting for Tua TagalongGirlScoutCookies or Jake Fromm or Jacob Eason, or any of the better QB prospects next year instead of reaching, which is why Flacco ends up in Miami in 2019. 
Prediction:
Flacco and Ravens' 3rd-round pick (86th overall) to Miami Dolphins for 2nd-round pick (47th overall) and 4th-round pick (110th overall)
UPDATE: Flacco is expected to be traded to the Broncos for a 4 round pick. Which makes me both wrong on value, and team. #ForTheBrand
Jimmy Smith
With one year left to play on his contract at an inflated cap hit ($15.8M) the Ravens have options here – they can re-up Jimmy Smith for a few years to lower his cap hit, trade him, or cut him. I refuse to pay $15M+ to a CB2, so playing out the final year isn't ideal to me (nor should it be for EDC). I think the Ravens make an offer to Smith to extend, but he scoffs, and thus ends up on the trading block.
A mid-round pick is ideal, but the Ravens push it to 2020 to move up a round for a team that's in win-now mode and can afford to kick up a higher pick next year.
Prediction:
Jimmy Smith to New Orleans Saints for a 2020 2nd-round pick.
Eric Weddle
Good Lord, I picked somebody else to stay in Baltimore? I'm getting soft and sentimental.
I think losing key pieces on the Ravens defense means they'd prefer to keep Weddle for one more year. His $9.25M cap hit isn't even outlandish, and what difference is $1-2M really going to make if they were to push to reduce his cap hit? Pennies on the dollar, for sure…
Also, check this – if they were to draft a free safety ('sup Nasir Adderley?) how beneficial would it be for him to learn from an extremely cerebral player at the tail end of a phenomenal career? I want my rookie starting off with that type of mentor, without question. Eric Weddle has gushed about the Ravens franchise since the first time he stepped through the doors at Under Armour Performance Center, and I expect he'll retire a Raven as well after the 2019 season. 
Prediction: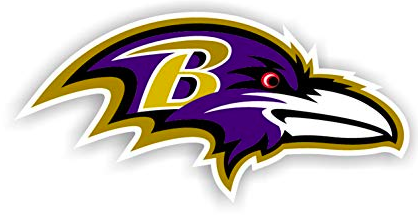 Eric Weddle remains in Baltimore at current salary.
Sam Koch
Yea, you knew this was coming. I gushed about Kaare Vedvik last preseason and went on record that the Ravens needed to shop Sam Koch and keep Vedvik. Is Koch amazing? You betcha! Is he old? You betcha, again! In fact, Koch (36 years old) is so good that I'd be willing to bet the Ravens could get a draft pick back for him if he were to be traded to a team that absolutely needs a punter. Maybe such a team exists out there that's bottom tier in fair catches and punts downed inside the 20, yet near the top in touchbacks. Maybe it's a team we've faced this year. Maybe the team we met in the playoffs, whose QB is up there in age and who'll likely be making a push to get to that championship really friggin' hard this offseason. Also Vedvik is the goddamned future GOAT and don't you forget it.
Prediction:
Sam Koch to the LA Bolts for a 2020 5th-round pick.
Feel free to share your thoughts on where these Ravens end up, and don't hesitate to tell me that my crystal ball is cracked!