Positional Overview: Defensive Line
Print this article
Last season was a mixture of breakouts and missed opportunities for the Ravens defensive line. This year will offer a chance for redemption for some but several questions remain.
Throughout the years, they've managed to keep churning talent thanks to their ability to find late round and UDFA talent and great coaching from the late Clarence Brooks and now Joe Cullen. How they attempt to keep this trend alive with thought for how the game is evolving will be interesting to follow.
Positional Overview Series
Let's take a look at the roster as it currently stands.
Under Contract  
Brandon Williams
Chris Wormley
Willie Henry
Pat Ricard
Zach Sieler
Restricted Free Agents
Michael Pierce
Unrestricted Free Agents
Brent Urban
Needs
Interior pass rush
The Ravens finished the season ranked in the top four for rushing yards allowed, yards per game and yards per rush after finishing in the teens in most those categories the prior year. A big reason for the disparity was the return of Brandon Williams to the lineup. Many (me) will gripe about his contract and inability to impact the passing game but his force against the run is undeniable. Due to some contract restructuring, we've hopefully seen the end of, Williams and his hefty contract will likely keep him a Raven the next couple years.
Michael Pierce was the Ravens best defensive lineman in 2018. He was impactful versus the run and pass, and at times, looked downright dominant. Tendering him at the highest level is a no brainer decision and should be followed an extension before he gets to the open market.
Brent Urban signed a one-year prove-it deal before 2018 and he did just that. He was a solidifying force on the line and contributed in all phases. He's struggled with injuries throughout his career but is still only 27. His free agent market will be fascinating and could be more fruitful than we expect. Hopefully, he returns to Baltimore but this is maybe his only shot to cash in.
The Ravens managed to keep snaps down for their defensive line most of the year. With Williams, Pierce and Urban getting the lion share of them later in the year, there wasn't a ton left for Chris Wormley. A classic 5 technique with a sound game and some untapped athleticism, he'll be one of the first in line to soak up snaps left behind if Urban moves on.
One of the more disappointing aspects of the 2018 season was not being able to see the continued growth of Willie Henry. He had an incredibly promising 2017, offering the type of interior pressure that can raise a good defense to greatness. Henry will be under pressure to rebuild that equity in a contract year but if he does, Steve Biscotti should get his checkbook out.
Consider Zach Sieler ahead of the game heading into year two. The Ravens took a 7th round flier on this uber-athletic small school prospect and instead of getting stashed he made the team outright thanks to a strong training camp and preseason. He'll compete for snaps this season and looks well on his way to being another one of those hidden d-line gems.
Patrick Ricard fell out of favor late in the season but still offers value as a depth piece. He's a strong, squatty player with some quickness inside and while he lost his offensive role to the Ravens 4 tight end platoon, two of those players are free agents.
With new defensive coordinator Wink Martindale at the controls, the team had a renaissance defensively. They were exotic and exciting but Wink's schemes hid some areas that could use improving, interior pressure being one of them.
The Ravens have some guys that can chip in there and be more than serviceable but don't have many closers, especially with Willie Henry out. While their overall talent level and ability to cultivate likely keeps them out of the game for a high round defensive lineman or prize free agents, there will be some unique situations and sleeper options available. If they could add legitimate interior pressure to an already very good defense, you could be looking at a championship level unit.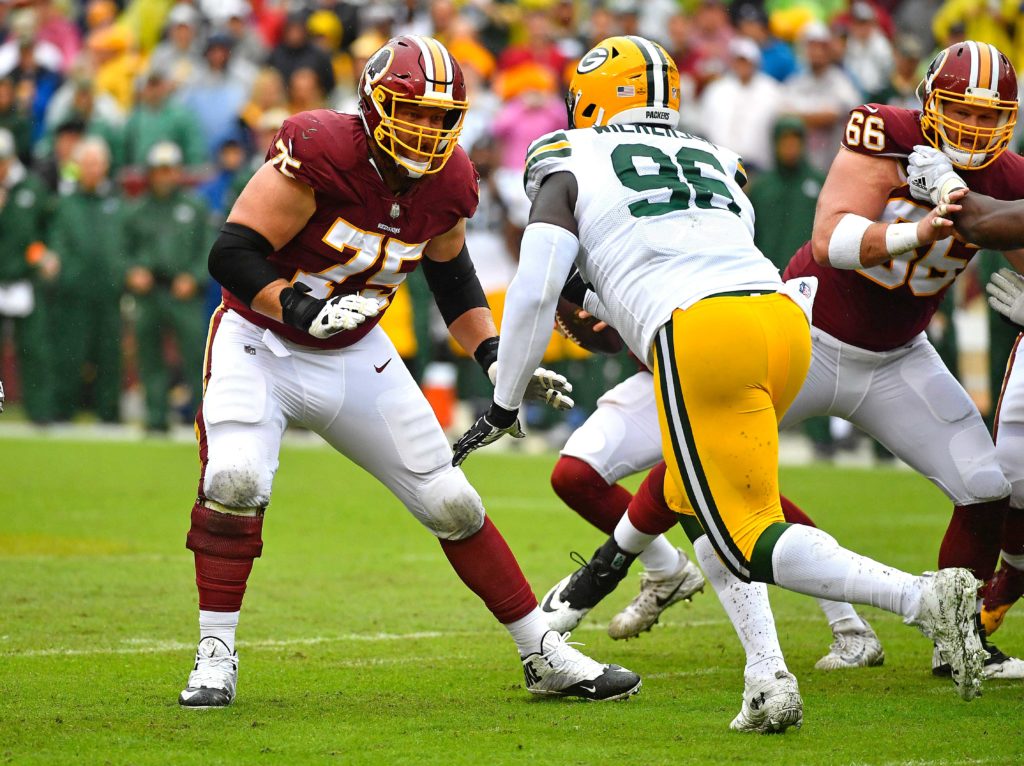 Free Agent Options
— Muhammad Wilkerson
Already on a "prove it" deal in Green Bay, Wilkerson went down in week 3 with an ankle injury that cost him his season. Likely right back in the same boat this offseason he would be an interesting add. A true 3 down force when healthy, he'd be an upgrade and short-term pivot to buy them some time to see if maybe Zach Sieler is an inexpensive starting caliber 5 tech.
— Corey Liuget
Not nearly the same talent as Wilkerson, but he'd give the Ravens some interior push as well. Liuget will likely be looking to rebuild his value on a shorter-term deal as well.  
— Tom Johnson
Pretty sure I've mentioned this guy each of the past three seasons and the Ravens never sign him, but here I am again. Johnson left the Vikings for the Seahawks this past season but only lasted one game before injuries but the team in a bind and they released him. He went back to Minnesota and finished the year with 4.5 sacks as a reserve lineman.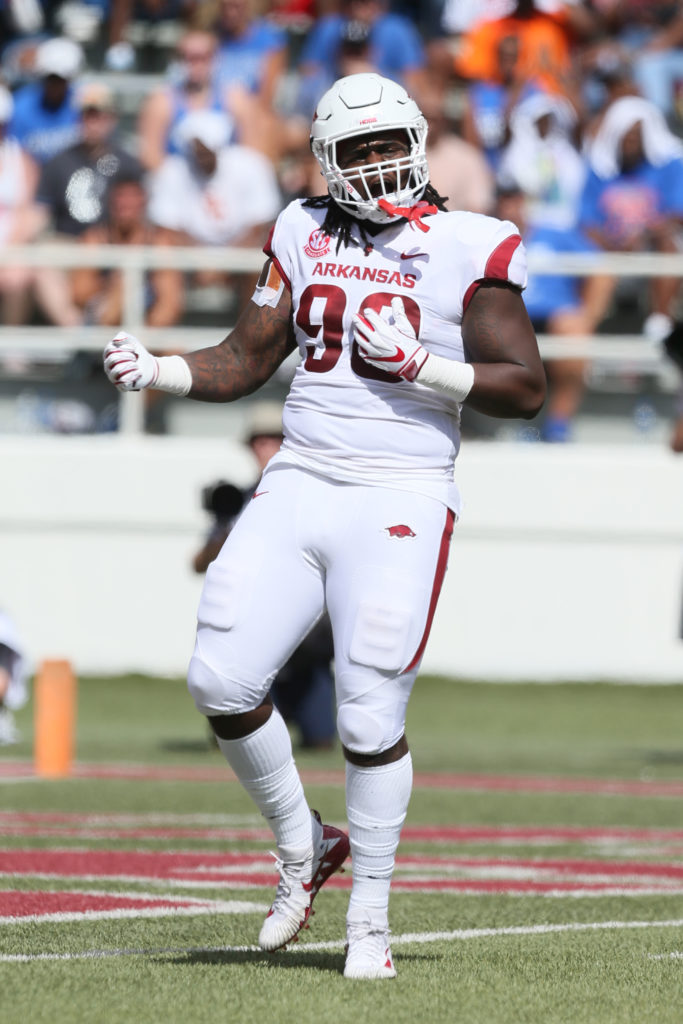 Draft Options
— Armon Watts, Arkansas
Just feels like a Ravens pick. Really good size and length to play multiple spots. He uses his hands well and plays with leverage. He's the type of player who will give a team solid, competitive snaps throughout his rookie deal, maybe even as a starter.
Projection: 4th to 5th round
— Ricky Walker, Virginia Tech
Walker is an upfield penetrator with a good first step. Not long but has a sturdy, low to the ground frame that allows him to hold his ground in gaps. Solid hands but will need to improve them to get where he needs to be. Walker won't offer a ton of versatility for the Ravens but with some technique work, he could be a nice sub-package interior rusher.
Projection: 5th to 6th round
— Michael Dogbe, Temple
Another upfield penetrator. Moves well and should be effective in stunting schemes. He's also longer than I expected, making it possible he can play multiple positions along the line. Also has some real power to his game and pop to his hands. Very fun tape to watch, a player I could see really developing into a rotation player, particularly as an interior pass rush threat, wearing out interior guards with his quickness.
Projection: 5th to 6th round