Have Ravens Pigeonholed Round 1 Pick?
Print this article
Yesterday's Ravens news cycle brought a pink slip note that some (most) fans appreciated, but which others lamented:
Ravens informed veteran WR Michael Crabtree that he is being released today, per source.

— Adam Schefter (@AdamSchefter) February 25, 2019
While Michael Crabtree surely had his issues with drops, there's no denying that he had established some solid rapport with rookie quarterback Lamar Jackson, having the second most targets and receptions of any player on the Ravens following the QB change. There's also no sense in acting as if he tanked off in the stats department out of nowhere, having damn near matched his 2017 numbers in Oakland with only four fewer catches, 11 fewer yards, catching only 3% less of his intended targets, while adding a half yard per reception.
[Related: Knee-Jerk Reactions to Michael Crabtree's Release]
And yet.. the Ravens are willing to swallow $4.7M in dead money in the name of $4.7M in cap space, while creating another hole on the offense. 
So who fills the void on the active roster?
Based on current projections, the Ravens wideout corps looks like this:
Unproven Jaleel Scott
Unproven Jordan Lasley
Unproven Quincy Adeboyejo
I don't think it's a stretch to say Baltimore absolutely cannot look at the latter three  as starters based on what we've seen – or haven't seen – thus far. Scott struggled to create separation last camp and ended up on the IR, just like Adeboyejo, who never saw a single lick of preseason action prior to a leg injury. Lasley struggled in his own right with drops (same reason they likely cut Crabs), which landed him a healthy scratch designation for 16 regular season (and one post season) games.
Not a single one of the aforementioned three receivers have ever played a single snap in a regular season NFL game.
Given the glaring hole at receiver, the Ravens can't follow the 'next man up' mantra we've come to know and love, and so they have two realistic options to fill the void:
Free agency or the NFL Draft. 
In terms of free agency, the Ravens would be looking for an upgrade to Crabtree statistically, who put up 64/607/3 last season. In comparison, here's the 2018 stat lines for the top receivers to hit free agency next month:
Demaryius Thomas: 59/677/5
Golden Tate: 74/795/4
Donte Moncrief– 48/668/3
Tyrell Williams– 41/653/5
Adam Humphries– 76/815/5
Of that group, you can categorize every player into one of three sub-groups: wrong position (Humprhies), Washed Up (Thomas), and too expensive (Tate, Williams). Moncrief is… well he's a familiar name but not a great one but hey…maybe he fits? But he's also coming off a one-year, $9.6M deal with the Jags, and dramatically improved his stats from 2017. He's going to want a bump in pay, meaning he'd cost the Ravens more than Crabs would have cost them in 2018… for marginal improvement. 
Oh! Or the Ravens could go grab Dez Bryant coming off an ACL injury for the vet min!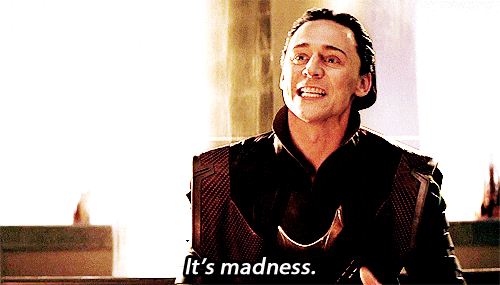 I would never sign off on that, folks.
The only realistic option here seems to be the draft, and as of this writing? The Ravens have pick 22 overall… then nothing until round three.
Let's not pretend that we're willing for the Ravens to wait until Round 3 to take a wide receiver, and hope he pans out to the level of a starter come September this year. As a fanbase, we've been deceived far too many times by empty promises of later-round receivers, and to blindly expect that to change would be foolish.
What about a trade back from 22 to accumulate picks and take a receiver in the 2nd round?
At that point, you're likely looking at taking WR5-7 if you go this route. D.K. Metcalf is gone. N'Keal Harry is gone. Kelvin Harmon is gone. A.J. Brown is gone. The Ravens would likely be banking on Hollywood Brown coming off an injury, Riley "the better" Ridley (Calvin is overrated), J.J. Arcega-Whiteside…
Don't get me wrong – I love the promise of that group. But nothing about their games screams "sure shot starter" for me, and all come with a certain level of inherent risk.
So what option is left?
Taking the top wideout at 22.
I'm not saying it's an awful situation, but having such a dire need with absolutely no alternative in place is going to create issues. Should other teams notice the need and have a similar need at wideout? We'll start seeing teams jump Baltimore to take the coveted receivers, possibly pushing Baltimore down to a lesser receiver at 22 than they could've had with a better core in place prior to the draft. It also means the Ravens have gone from a position of being able to trade down and add more draft capital in a year they have a slew of needs (OC, LG, WR, RB, MLB, FS, EDGE, to name a few), to being stuck at 22 or risking giving their second-year QB Lamar Jackson a group of wideouts that's arguably worse than we've seen since the pre-Harbs days in Baltimore (or at least since 2013).
Could it all work out? 
Sure it could! The Ravens could add Matt Morse and Roger Saffold in free agency to tighten up the line, Kenny Young could be the starter to replace C.J. Mosley and do so seamlessly, Eric Weddle could return, and the Ravens could find a few pass rushers in the 3rd round (or double up those picks to move into Round 2 for a better option). This all addresses major needs and leaves pick 22 to nail that receiver pick – let's say it's Kelvin Harmon because he's better than D.K. Metcalf – and the Ravens finally find a true #1 wideout in the draft to grow with Jackson.
It absolutely could work out. 
But by pigeonholing themselves into a wideout Round 1, the Ravens certainly haven't made things any easier on themselves.