Print this article
Eric DeCosta may be embarking on his first draft as the primary decision maker but he's not new to the process. The Ravens will no doubt be prepared for the countless scenarios that could unfold around them on Thursday night. With that said, there are a few players whose rise could certainly make life a little easier on them.
Darnell Savage
The fast and physical Maryland product is ascending up draft boards. He lit up the combine with a 4.36 forty-yard dash and a 39.5 vertical. He's the type of multidimensional defender that can add versatility to a base defense with his ability to come down and play the slot or defend the run. Daniel Jeremiah did a conference call recently in which he mentioned Savage as a potential surprise 1st round pick.
The Ravens already had a strong secondary and added the premier free safety in free agency so Savage would be overkill for them but could the Seahawks look in his direction to replace Earl Thomas at 21?  Teams behind the Ravens in round 1 like the Eagles and Chargers could afford to add some range, would they be willing to float the Ravens a pick to secure his services? Even if the team decides to trade down in a totally separate scenario, having a non-need player go ahead of them helps.
Will Grier
There always seems to be a QB who draws late buzz as a potential surprise 1st rounder. In Jay Glazer's most recent mailbag he displayed confidence in 4 signal callers being taken in the 1st with the possibility of a 5th hearing his named called on day 1. He didn't mention Grier by name but he's beginning to gain support as the 5th guy in this class.
Whether it winds up being him Ryan Finley or Jared Stidham, 5 QB's in the first-round spells good news for any team that already has their franchise QB. QB trade up's usually fetch a little more draft capital than the average trade up but the Ravens may gain an advantage by being a little more conservative in their asking price. With so much rumored interest in trading down in this draft, teams could have a plethora of move up options.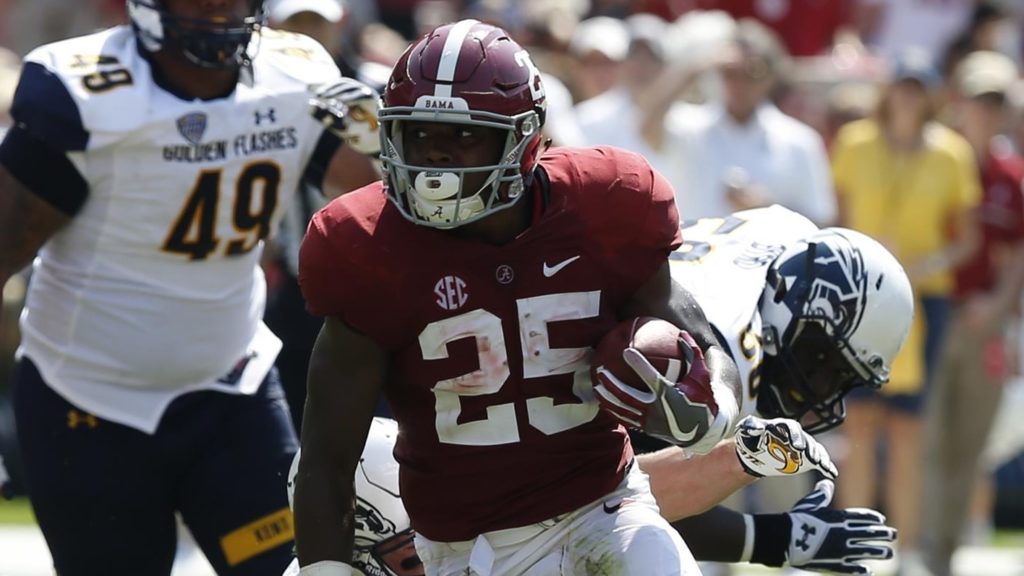 Josh Jacobs
With a top 30 visit already in their back pocket the Ravens could enhance the optics of Jacobs as their first pick with a timely placed "leak". The Raiders have a need at the position and plenty of draft ammo. The Eagles traded for Jordan Howard but he's considered a 1 year stop gap and the team may still be looking for a more well-rounded long term option.
Even if the Ravens aren't involved in the trade they could stand to benefit. The Seahawks pick at 21 and only have 4 picks in this draft. I'm sure they'd love to trade back and few spots a recoup some picks.
Noah Fant
Fant is one of the draft's more talented players. While his stock fluctuates depending on whom you ask it's seemingly 1st round stable. While he could certainly go before 22, the need at tight end is more prevalent later in the round.
Could the Packers have a desire to move up from 30 to jump the Raiders who lost Jared Cook and brought in Fant for a visit? How about New England with all their picks and the loss of Rob Gronkowski? How about the Colts? Yes, they have a couple of good tight ends already but both are entering walk years.
Any pure offensive tackle
The Ravens have their bookend tackles so if they look at tackle it'll be of the backup variety. That is a stark difference from the rest of the league. The Jets are rumored to want to trade down for a tackle.
A third of the teams in the top 18 have a need at the position as well. And then there's the tackle-starved Texans sitting right behind the Ravens at 23. If a run happens that 22nd pick becomes a little more valuable whether its to trade it to a team looking to jump Houston or use the threat of it to squeeze a pick out of the Texans.