RSR Mock-Off 2019 – Whose Class is Best?
Print this article
NO MORE SLEEPS!
The 2019 NFL Draft is officially here, and this is all the feels at Russell Street Report today: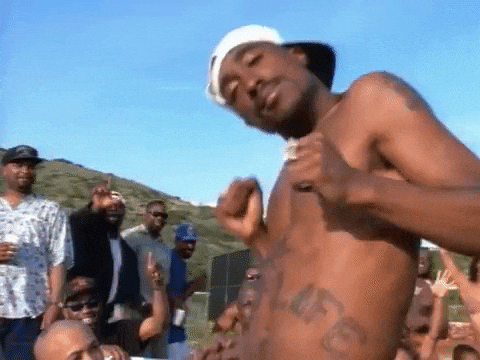 Naturally, Chibs, Cole Jackson and myself (the Wolfpack of Neutral Zone Infraction podcast, returning to your ears next week) have been in a fierce competition to see who can put together the most accurate Ravens mock draft, simply because we're all arrogant a-holes who want the bragging rights. 
As such, we're leaving it up to you to judge us!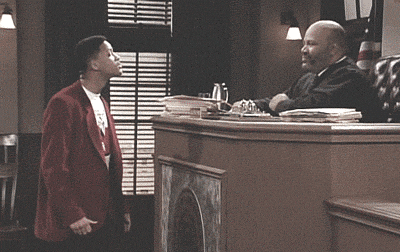 We've listed each mock below with a quick description on each pick, as well as each trade where they may occur. Vote in the poll, and just remember: I correctly predicted Lamar Jackson to Baltimore last year (AB).
Could it be that the Chibs, our favorite trash talking Irishman has the best mock? Let's take a look at his 2019 Ravens haul…
Pick 32 (From NE): OG Chris Lindstrom, Boston College
"The Ravens are at the end of the first round after New England moves up to presumably grab their tight end of the future in Noah Fant. They now own picks 32, 73, and 205, in addition to their other picks. Look, the Ravens aren't dumb. They know their run-first offense is useless without a solid offensive line. So, amidst cries from the Ravens Flock (b-but muh wideout!), they take the best run-blocking guard in the draft in Chris Lindstrom. He's no slouch in the passing game either, and gives the Ravens four out of five absolute studs on the line."
Round 2 Pick 57 (From PHI): WR Kelvin Harmon, NC State
"Another trade with Philly? Another trade with Philly. This time, EDC packages 73 (From NE), 123, and 205 (From NE, one of three Round 6 picks) to move into the middle of the second round. And in doing so, I get my wish. The Ravens take another great blocker, but this time the blocker has great hands, and plays a skill position. Kelvin Harmon, welcome to Baltimore. A big target with a bigger wingspan, and a serious physicality to him, Harmon will help LJ develop his shoddy passing skills, and provide Baltimore with (at worst) a high-end WR2 for years to come."
Round 3 Pick 85: EDGE Jaylon Ferguson, LA Tech
"The Ravens need an EDGE player, you say, Tony? Let's get them an EDGE player. Jaylon Ferguson has first-round talent. He doesn't have first-round stock, due to a bad combine and a bad attitude. He does his best Orlando Brown, Jr. impersonation, and tumbles down draft boards, falling into Wink Martindale's lap at 85. He provides a menacing presence opposite Matthew Judon, and if he develops the way I think he will, will end up being a steal."
Round 3 Pick 102: OT Lamont Galliard, Georgia
"The Ravens Flock is still screaming for another wideout, but they won't get one here. Why? Because I enjoy aggravating them. Enter Lamont Gaillard. Undersized? Sure. Athletic? Absolutely. Upgrade over Matt Skura? *insert Step Brothers 'yep!' gif here* Lamont could end up being a direct fit in the middle of a hulking offensive line. And the upside? He's small enough that Lamar can see over him, so that's a plus, right?"
Round 4 Pick 113: WR DeMarkus Lodge, Ole Miss
"I suppose the Ravens could use a developmental wideout for the fans to hate and tear down, right? Let's at least give them the wideout with the best body control in the class. DaMarkus Lodge was once talked about as being the best wideout on his team, and I truly think he'd slide right in at the Z spot, and excel. He has drop issues, but the fourth is where you take chances on these guys."
Round 5 Pick 160: EDGE Maxx Crosby, Eastern Michigan
"More EDGE? More EDGE. Maxx Crosby's stock has been up and down more than my grandma when she had a bad bladder, so, like my pre-combine draft, we're going to take him in the fifth and be very happy about it. An undersized pass rusher with an elite athletic profile sounds very Baltimore, doesn't it? And with no more Mad Maxx, we need another Double-X on the team, because reasons."
Round 6 Pick 191: LB Kendall Joseph, Clemson
"An ILB, you say? Yes. Peanut and KYo are the incumbent starters, but they need depth at the position, and Kendall is excellent at processing, and is a demon in pursuit. He needs to work on his power, but it's the sixth round, and this is where you take the maybe-babies."
Round 6 Pick 193: QB Trace McSorley, Penn State
"With their final pick in the draft, the Ravens take an absolute flier on the defensive version of the Saints' Taysom Hill. Trace McSorley plays QB. He also plays DB. Honestly, I think he's better at the latter.

Cole brings us his predictions from north of the border… I want to make a Tim Horton's or Canadian Bacon or 'sorrey' joke here, but let's just get into the picks:
Round 1 Pick 22: OG Cody Ford, Oklahoma
"I am all for #TeamTradeBack, but if we get to pick 22 and someone like Ford is there, I think you have to take him. His tape is very strong, with his biggest weakness being in his kick-step against speed rushers (Most notably Christian Miller of Alabama got him a few times around the edge). However, sliding Ford into LG would be ideal and he provides some Kelechi Osemele (my player comp for him) upside in this scheme. He can pull in power rights, he can get out in space in zone and he has a phenomenal anchor with great body posture in pass pro. This would be a tremendous fit for the Ravens."
Round 3 Pick 85: WR Miles Boykin, Notre Dame
"I am far from a combine hype guy, but Boykin's combine made me go back and watch his tape a lot more closely. What stood out during the re-watch is how fluid he is in and out of breaks. He has tremendous body control, can make contested catches and the fluidity leads me to believe he can develop a diverse route tree. He struggles against press, where he needs to work on his release and his hand fighting, but start him as a Z receiver and let him develop. Luckily, he doesn't need to learn how to catch like so many other Ravens WR draft picks."
Round 3 Pick 102: EDGE Joe Jackson, Miami
"Enter the Za'Darius Smith replacement as a situational EDGE rusher and a JOKER who can rush from the DT position. Jackson not only has a really awesome last name, but he has some tremendous upside as a pass rusher and a lot of versatility. His weight has fluctuated a lot, which has made it difficult to project where he should be aligned. Some believe he's a 4-3 DE. I think he can be a 3-4 DE in the 5-tech and play DE and DT in the nickel, the way they used Z.Smith. We don't get our T-Sizzle replacement at 102, but we replace Z's role with some tremendous upside."
Round 3 Pick 113: iOL Lamont Gaillard, Georgia
"Georgia's Lamont Gaillard was a natural fit on the Bulldogs given his play style mimics that of a…you guessed it….bulldog. His burst off the snap and his aggression is both his greatest strength and his biggest liability. He wins a lot of reps by firing quickly off the ball to attack and gain leverage, but he also is guilty of whiffing on blocks because he loses body control. He'll require some coaching, but in a scheme that uses a diverse combination of run blocking calls, Gaillard has a real chance to develop into a starter."
Round 4 Pick 123: WR Travis Fulgham, Old Dominion
"We got our Z prospect in Miles Boykin, now we get an X prospect in ODU's Travis Fulgham. I have to thank my boy Slade (@BigPlayReceiver) for talking him up so much. Fulgham's most notable positives are his hands, contested-catch ability, body control, releases and his blocking: all skills that you want to see from your X receiver. His weaknesses include a lack of burst that could hurt his ability to gain separation. I think he can develop into a very solid contributor."
Round 5 Pick 160: iLB Tre Watson, Maryland
"I am a big believer in Kenny Young and Patrick Onuwasor, but I think that ILB group needs a thumper and a special teams contributor. That's exactly where I see the former Terp fitting in. He isn't the kind of LB you want to get out in space in pass coverage, but he can stay between the tackles and use his instincts and tackling abilities to play the MIKE role on running downs. He's a great complement to Peanut and KYo with some tremendous upside."
Round 6 Pick 191: RB Ty Johnson, Maryland
"I'm not even from the USA, let alone Maryland, so taking back-to-back Terps isn't even a MD-native thing. I just really like the fit here. I think Ty Johnson offers a great change of pace to a RB group that includes power runners like Mark Ingram, Gus Edwards and Kenneth Dixon. Ty can get out in space, make guys miss and has home-run ability every time he has the ball in his hands."
Round 6 Pick 193: EDGE Jalen Jelks, Oregon
"Jelks value is all over the place, but this where I believe he belongs. He has some great athleticism and a pretty good football IQ. However, he needs to develop his pass rushing skills from the outside, stand-up position (Oregon moved him inside a lot for reasons that I cannot quite understand). I think at pick 193 it's a good spot to grab a developmental OLB who can contribute on ST with his athleticism. Give him a year in an NFL weight room and with NFL coaches and I think he has a real shot to become a situational EDGE rusher."
I'm a rebel and won't put RSR in my handle like my counterparts. Here's my take on this draft and #TeamTradeback better be ready!
Round 1 Pick 32 (via NE): EDGE Chase Winovich, Michigan
"The Ravens drop down twice, and if you don't get why? Go read literally every blog of mine from the past two months. They'll add a R3P97 & a R4P127, then take Wino at 32. Dude is a beast on the field, fills a need, and he has a mannequin/pool boy named Giovanni that instantly becomes the Ravens hype guy."
Round 2 Pick 57: WR J.J. Arcega-Whiteside, Stanford
"The Ravens take their new R3P97 and R4P127, move them to Philly (doesn't have a pick for 70+ picks), and Baltimore ends up in Round 2. JJAW is a top-5 wideout in my book, kills contested catches, low drop rate, great radius… he's perfect for this offense."
Round 3 Pick 85: iOL Connor McGovern, Penn State
"Suck it – I just nailed all three major needs in this draft with essentially two picks, and a pair of trades! And McGovern is verifiably a Day 1 starting Left Guard for me, with potential at Center as well."
Round 3 Pick 99 (via LAR): EDGE Jachai Polite, Florida
"Yea. We're gonna double down here, and use R6P191 to slide up three spots ahead of Carolina and New England to lock this pick in. Tape over traits for me, and Polite falls into one helluva situation here for Baltimore. Wink Martindale just had a mild heart attack."
Round 4 Pick 114 (via DEN): WR Miles Boykin, Notre Dame
"I love Boykin and I would take him higher than this- but he's falling. Why? Because I've seen him slotted from Round 2 to Round 6, so I'm playing the odds and putting him out there at 4 for Baltimore. THIS IS MY DRAFT CRUSH AND I HATE THE FIGHTIN' IRISH!"
Round 4 Pick 131: LB Jahlani Tavai, Hawaii
"Slide back eight spots with Buffalo, and grab R6P181 to recoup the pick they traded to LAR. The Ravens need a thumper and Tavai will knock your socks off. Not great in coverage but they don't need him to be- just find ball, get ball, maim everyone."
Round 5 Pick 160: RB Rodney Anderson, Oklahoma
"A top-tier RB falls to Day 3 thanks to numerous injuries. What better player to replace Kenneth Dixon on the roster? Anderson provides a needed complement to the RB room (hopefully not the trainer's table too)."
Round 6 Pick 181 (via BUF): WR Penny Hart, Georgia State
"Yea, I'm triple dipping. Don't even care because Hart isn't just a wideout – he's your Wide Receiver/Returner on ST/extension of the run game. You can call him a gadget player – I call him the poor man's Mecole Hardman."
Round 6 Pick 193: CB Stephen Denmark, Valdosta State
"WHO? Remember – once you get this late in the game, teams are looking for projects. The Ravens don't need a CB until 2020 at the earliest, which gives them a year to work on the 6'3″ former receiver turned DB. Kid is a monster with untapped potential."
After all of that, here's the short and sweet:
Chibs: Lindstrom – Harmon – Ferguson – Galliard – Lodge – Crosby – Joseph – McSorley
Cole: Ford – Boykin – Jackson – Galliard – Fulgham – Watson – Johnson – Jelks
Adam: Winovich – JJAW – McGovern – Polite – Boykin – Tavai – Anderson – Hart – Denmark
So who wins the mock-off, Flockers?
The Irish heathen? The Canucklehead? Or Nostradumbass?