Thomas Main Cog in Expensive Secondary
Print this article
Earl Thomas patrols the secondary like a bulldog.
He has sort of remained under the radar in the recent OTAs because much of the focus has been on the offense.
Thomas, however, has looked solid throughout team drills and has shown no ill-effects from the broken left leg that cut short his 2018 season.
The Ravens are relying heavily on Thomas to fill the void left by the departure of Eric Weddle. The team invested heavily in Thomas with a four-year, $55-million contract.  
Coach John Harbaugh has been especially impressed by Thomas' attention to detail.
"Great anticipation, and then great ability to cover ground," Harbaugh said. "He shows up in the right spots on a regular basis, so to me, that's what great safeties do, and he's doing a great job."
[Related: Knee-Jerk Reactions to Ravens Signing Earl Thomas]
The Ravens invested $58 million in its secondary this offseason, according to OvertheCap.com. They should have one of the best units in the NFL. This group is so deep that a couple of talented playmakers might be left off the final 53-man roster.
It's a good problem … as long as the team makes the correct decisions.
In addition to Thomas, Tony Jefferson, Chuck Clark and DeShon Elliott will contribute regularly at safety. The Ravens also have a slew of talented cornerbacks consisting of  Marlon Humphrey, Brandon Carr, Jimmy Smith, Tavon Young, Anthony Averett, Maurice Canady and Iman Marshall, a fourth-round pick in this year's NFL Draft. Bennett Jackson and Stanley Jean-Baptiste are also in the mix.
Cyrus Jones, Anthony Levine Sr. and Justin Bethel fill out the secondary but all three are also key players on special teams, which adds to their overall value.  
Last season, the Ravens ended the year with 11 defensive backs on the roster. They would likely start the season with 10 this year, meaning several of the aforementioned players will be fighting for a spot.
However, the team will want to have as much depth as possible because of the threat of injuries. The Ravens simply cannot absorb key losses in the backend of the defense because of so many questions with the pass rush.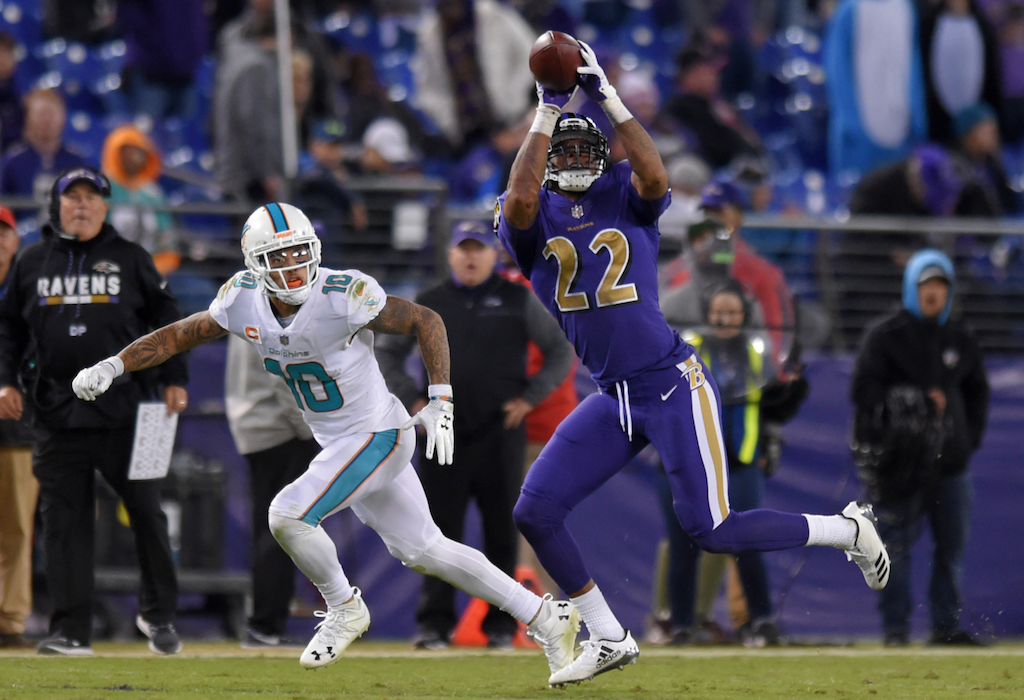 There was talk that Jimmy Smith could be cut because of his $15.85 million salary cap hit this year. The Ravens, however, believe his upside outweighs the $9.5 million savings in cap space if released.
When healthy, Smith is still the team's top cornerback. You don't part ways with any player that can make a game-changing impact.
"One of the greatest strengths of our team right now is our secondary," Ravens general manager Eric DeCosta said earlier this spring. "I think it would be foolish for us to make a strength a weakness for no reason … We're in good shape right now salary-cap wise. Jimmy's a good player. We've got a really, really good secondary and it's a passing league. I think that's important."
The secondary can even make the offense better. The young receivers are looking forward to against the veteran group. 
"It's definitely one of the best secondaries in the league," rookie receiver Miles Boykin said. "I can't wait, because it's only going to make me a better player. Win or lose, every time I step on that field, I know I'm going up against the best. More times than not, I'm not going to see a corner as good as them, that I see in practice every day. I'm just extremely excited and extremely humbled to be here and just get to work."