Ball Security A Quiet Focus On Ravens O
Print this article
Will the offense speed up the tempo? Will the offseason additions of speedy backs and receivers be indicative of the offense they'll run? Will Greg Roman's new Ravens O reflect his prior work in Buffalo and San Fran? Will Lamar be asked to throw more? Will the run-pass ratio be closer to 50:50?
While there's been rampant speculation regarding to the Ravens offense since that January loss to the Chargers, there's one underlying focus that seems to fall by the wayside:
Ball Security. 
It's no secret that the Ravens haven't exactly been great when it comes to keeping the ball off the turf, and that's not just in regards to Lamar Jackson's fumbling issues, as we can take it back a few years now. 
2015: 21 Interceptions, 13 Fumbles* (34 total)
2016: 16 Interceptions, 19 Fumbles (35 total)
2017: 13 Interceptions, 19 Fumbles, (32 total)
2018: 9 Interceptions, 25 Fumbles, (34 total)
*Fumbles denote total fumbles, as 'fumbles lost' brings in a luck factor. Ball on the turf, is ball on the turf.*
It's pretty evident the Ravens had an issue with sustaining drives due to interceptions and fumbles – even those recovered by Baltimore that took a 1-10-yard loss on the play. Call me crazy, but I'm pretty sure those turnovers and losses on the play drastically hurts your chances of winning. 
So how exactly have the Ravens gone about addressing the turnovers and putting the ball on the turf, as an effort to improve their offense in 2019 and beyond?
For starters, they took a look at the running back trio that they had hoped to start the 2018 season – Alex Collins (3 fumbles on 114 carries), Kenneth Dixon (2 fumbles on 60 carries), and Buck Allen (1 fumble on 41 carries). These three amassed a fumble rate of 2.7% in 2018, versus the league average at a shade north of 1%. 
That may seem nominal, but if your offense is utilizing 45 running plays per game (the Ravens average following the bye week when Jackson took the reins), this is the difference between 19.4 fumbles at 2.7%, versus 7.2 fumbles at the 1% league average. 
12 fewer fumbles would make a drastic difference!
The Ravens started to buck the trend when undrafted free agent Gus Edwards entered the fold last season, carrying the ball 137 times without fumbling, and if you really want to dig deep? When Edwards was in college, both at University of Miami and Rutgers, he amassed another 350 carries without a single fumble to his name. Color me impressed, Gus!
But this got me thinking… how do the Ravens new backs compare?
Veteran Mark Ingram totaled 1,884 carries between his college days at Alabama and pro career in New Orleans, with 15 total fumbles (0.7%), while Justice Hill had 5 fumbles versus 632 touches at Oklahoma State (0.7%). 
Adding a pair of backs with great protection of the rock to a stud like Gus only promotes better backfield ball security.
I can hear the Lamar comments… I'm getting there… 
But first let's talk wideouts to make you suffer!
A high drop rate is a major concern for NFL receivers, and look no further than Baltimore circa 2018 if you want to scoff. 
Michael Crabtree (9 drops/9% drop rate), John Brown (6 drops/6.2%), and Willie Snead (5 drops/5.2%) all proved to have caught Breshad Perriman's butterfingers last season, much to the chagrin of the offense and fans alike.
With the Ravens dropping Crabtree and watching Brown walk, while drafting sure-handed receiver Miles Boykin (4.8% drop rate), and adding UDFA wideout Antoine Wesley (2.2%), the hands on the wideout group instantly improves. Yes, the Ravens also added Hollywood Brown and his 8.5% drop rate, but his 72.8% catch rate was 2nd highest in the Day 1 & 2 wide receiver picks, only to A.J. Brown (73.0%), and is based more on a ceiling pick than a safe pick. 
The tight ends are what they are. Hayden Hurst has some of the best hands on an NFL tight end that you'll find, and Mark Andrews showed us last year how reliable he can be. Boyle ain't too shabby either. 
Then there's Lamar Jackson… 
I have nothing to back up my assertion that Lamar Jackson will absolutely, definitively, undoubtedly lower his turnovers. But what I can provide you with is this thread:
12 fumbles for Lamar Jackson in 2018. Yes, it's a concern. But how concerning is it? Is this ball security issues? Carlessness? Or is it all just an overblown concern?

Here ya go! Have an optimistic thread!—>>>

— AdamBMore (@AdamBMore) June 10, 2019
Take a moment to review LJ's fumbles from each and every game, and you'll see how easily some of these will be to correct (and the fact that his final fumble vs Cleveland was a slip on a pitch play, not necessarily a fumble). I do wholeheartedly believe Lamar will cut his fumble rate down to the 8-10 range this year, or roughly one every other week, simply by improving his handoffs and how he corrals the snap (those accounted for five fumbles alone), while also understanding he's going to be running less this year. 
Trust me on this. When have I ever steered you wrong with my takes?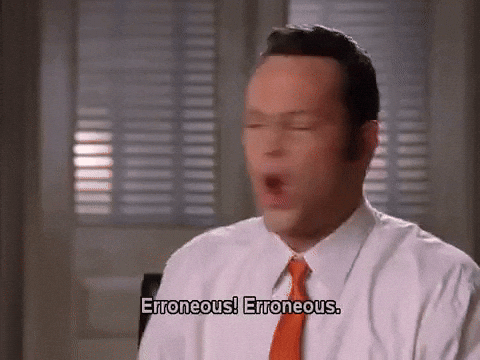 One thing is for sure – it's fairly evident that the Ravens' long-term game plan revolves around ball control and ball security, as the team is looking to minimize mistakes as another means to maximize results.