Print this article
Jadeveon Clowney to the Ravens. Sounds good on paper. This beast of an edge rusher is extremely physical and commands attention from running backs who are held in the backfield to help keep their quarterbacks upright. He's the author of some pretty impressive plays behind the line of scrimmage.
But it won't happen. Clowney won't wear the Ravens purple – at least not this season. And here's why…
First you have to consider what the Ravens would need to give up to get Clowney. The Houston Texans are either going to want draft capital or a left tackle. I've heard Eric DeCosta say often that he's in "the pick business". He understands that nailing the draft is essential to maximizing the salary cap and retaining coveted players via early extensions. And the best way to nail the draft, to obtain relatively cheap labor, is to have more picks – more draft capital.
As for a left tackle, the Ravens just don't have an extra one.
But let's assume that DeCosta plays ball with the Texans and does give up some of that draft capital. How much would it take? A second? A third? A pick and perhaps James Hurst or Jimmy Smith? And if DeCosta does pull the trigger, he won't be able to sign Clowney to an extension because franchise players like Jadeveon, who don't sign long term deals by the July 15th deadline, are prohibited from signing a multi-year contract until AFTER the regular season.
If the Ravens made the trade they could franchise Clowney and then just like this season, he'd sit out until he got what he wanted…or not. This year the tag for a defensive end is $18.653M. If the Ravens tagged Clowney in 2020, the price to do so would be no less than $22.384M. After struggling so long to create cap space, why would the Ravens willingly extend so much of their cap to one player?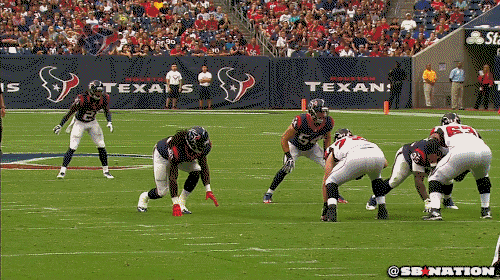 And let's not forget that Clowney has a history of injuries and surgeries to repair multiple knee ailments, lower back issues and a Lisfranc sprain, among others. He's played in all 16 games of a season just once and of the 80 possible regular season games over his 5 year career he has dressed just 62 times, averaging almost ½ sack per game, many of those games playing opposite JJ Watt. Comparatively speaking Matt Judon has averaged just a tad less than Clowney.
And given those injuries coupled with Father Time, it might not be a stretch to say that Clowney's best days are behind him.
Now if the Ravens do take the Jadeveon plunge and in fact lose him in free agency in 2020, they would likely pick up a third-round comp pick in 2021, assuming of course DeCosta isn't busy in free agency himself.
But here's one more thing to consider…
The Ravens currently have $13M in cap space under the Rule of 51. That will drop about $2.5M when they add the practice squad and bump the accounted for players from 51 to 53. Plus, teams prefer to carry $3-5M into the season to cover in-season injuries. Clowney's franchise tag cap figure would blow out the Ravens remaining cap and then some. It could force a Jimmy Smith trade or release. Even then the $9.5M savings from Smith might not be enough to cover Clowney.
The Ravens have edge rushers – not as effective as Clowney but not far enough away to put their cap in disarray. If they had landed Gerald McCoy to provide that inside push, maybe their edge guys would be more effective. And without that push, maybe Jadeveon Clowney would NOT be AS effective as a Raven.
And he won't be one.