Ravens To Ground Kliff's Air Raid
Print this article
Why the Ravens Will Win – Week 2
Can you imagine a more favorable opening schedule for the Baltimore Ravens 2019 season?
They start the season traveling to beautiful Miami to play their 5th preseason game against a bunch of quitters and has-beens (and never-will-be's… sup Rosen One!) then they get to fly back home to Baltimore and take on a rookie head coach/mini-QBcombo that's basically the NFC's version of the Dolphins for the home opener.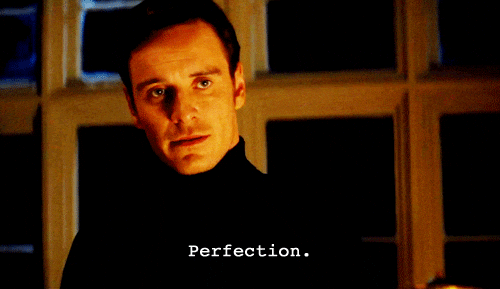 Fortunately for Ravens fans, we're looking at a second consecutive cakewalk before worrying about the Chiefs in a week (also, no big deal because Tyreek Hill has a fractured Karma). 
Let's start with the fun narrative of familiar faces in new places, and you know who I'm starting with…
Indeed, the Ravens' former failed 2nd round pick that could've been TE5 or 6 on this roster in 2019 (I'm basically saying I'd prefer Charles Scarff and even calling Patrick Ricard a Tight End before I'd look to Maxx Williams) is now the Cardinals TE2? I guess kinda starter? Charles Clay is the other option, which is equally not great, but if that doesn't speak volumes on the level of ineptitude of the Cards roster, I'm not sure what will… 
Then we have Terrell Suggs. T Sizzle. The man that created Ball So Hard University and started the 'Joe Flacco is Elite' conversations… yikes, that one didn't age well, did it? We welcome Sizz back with open arms, as long as his open arms aren't wrapping up my QB1.
Then there's the oft-ignored storyline of Tony Jefferson, who spent his early years as a Cardinal then signed with Baltimore. This will be his first time facing his former team, and since Larry Fitz is literally the only familiar face he'll see, I'm sure he'll greet him with a solemn 'you should've left with me.'
All of the sentimental notions aside – let's talk action.
Looking at the Cardinals Air Raid offense… yea, I'm not seeing it. People will point to the game last week against Detroit and how Kyler Murray had a great comeback and put up 300+ yards and a pair of touchdowns! But what those Kyler Krazies won't admit is that he was a zombie for the first three quarters of play, and it took him 54 passing attempts to get 308 yards through the air at a 53.4% completion percentage. Even 2018 Lamar Jackson wasn't that bad with his arm…
That speaks volumes.
But Murray does have a few things going for him. For starters, he's so small it may be difficult for pass rushers to even find him in the backfield when barreling down on the rookie signal caller. It'll be especially challenging on 3rd and short scenario where the NFL's Muggsy Bogues can just walk under his lineman's legs and stretch for a first down. He's also kinda fast, and when you throw his mini-stature into the equation, he's basically Speedy Gonzalez circa… I don't know, the generation before mine. 
Unfortunately for Murray, he's going to have a tough day. The Ravens shouldn't have any issue locking down grandpa Fitz, Christian Kirk, Clay, Maxx (LOL), and *checks depth chart* HOLY SHIT, MICHAEL CRABTREE?! 
Oh man, this is gonna be fun…
David Johnson exists most of the time when he's not on the IR, so I'll give the Cards 13 points on the day. Seems about right.
As for the Ravens offense, I'm expecting another bloodbath of a day for their opponent. While the Cards may have a more potent pass rush than anybody in Miami? Their secondary is worse. 
Let me repeat that: the Cardinals secondary is worse than the secondary of Miami that allowed FIVE Lamar Jackson touchdown passes. 
Lamar may not have tons of time to throw if the rushers start to get home on the edges, but what he does have is a great Tight End… or three. Considering how Lions rookie tight end TJ Hockenson demolished the Cards last week (6/9/131/1) I'd imagine a mismatch nightmare in Mark Andrews/Hayden Hurst/Nick Boyle will pose some serious issues for Arizona's defense. Give the trio 120+ total yards and a pair of touchdown receptions on the day. 
Yanno who else will feast? The running back group of Ingram/Gus/Hill. Quick passes to Hill and Ingram all damn day will be quick 5-10 yard chunks for Lamar Jackson, and next thing you know? 
BAM!
Hit Hollywooooood Brown on the deep ball for a monster touchdown to break the game open!
Let's be honest here: this game is clearly two teams going in two different directions. The Ravens are a true contender that's trending upwards with a solid roster top to bottom, while the Cardinals are barely a blip on the radar in 2019. They'll be lucky if Murray ends up being half the QB that Lamar Jackson is (technically, he is half of the QB LJ is) but until they actually make a valiant effort to try and, yanno, build a roster? Like a legit defense… maybe an offensive line… possibly not drafting a receiver with a 15.5 percent drop rate? Kliff 7 Keim's Cards and merely looking for a top-5 2020 pick that they'll probably use on a QB when they trade Kyler because that's how they like to operate, apparently…
In time, the Cardinals might become a viable opponent, but for now?
WE OWN THIS FLOCKING HOUSE.
Ravens 41
Cardinals 13