The Risks of a Jalen Ramsey Trade
Print this article
There is a ton of speculation floating about the NFL landscape centered upon two-time Pro Bowl cornerback Jalen Ramsey. Where will he land? What team is the best fit? Who wants him the most?
Let's put this out there right now – 31 teams want the supremely talented CB. The sole exception being the Miami Dolphins who are in the midst of an "Everything Must Go", going out of business sale. Even the Jaguars want to keep the player. It's the man that they aren't all that enamored with, hence the trade talks.
Someone's trash is another's treasure…
But let's put the off-the-field shenanigans from Ramsey to the side for a moment and focus on Ramsey as a potential member of the Ravens.
It's no secret that the Ravens tried to trade up in the 2016 NFL Draft with the Cowboys to select Ramsey. Things didn't work out with Dallas, so the Ravens sat at No. 6 and picked Ronnie Stanley. But the Ravens personnel team saw enough in Ramsey that they were willing to give up the No. 6 overall and a third-round pick to move up two slots.
The attraction for the player is there…
Imagine Ramsey on one side and Marlon Humphrey on the other with the rangy Earl Thomas hovering above in a single-high safety, Cover 1 alignment. That would allow Tony Jefferson to move up into the box regularly and it would free defensive coordinator Wink Martindale to really get exotic with blitz packages knowing that he has unparalleled protection on the back end.
On the field, the move is a no-brainer! The Ravens could enjoy a few years of this potent defensive backfield, made even better when slot corner Tavon Young returns from injury. But at what cost?
The Jaguars say that they want two No. 1 picks for the self-proclaimed, best corner in the league. That is a lot of draft capital to give up. But let's assume the Ravens finish in the top 12 of all teams in 2019 and 2020 – that's a realistic assumption, don't you think? And let's further assume that the NFL Trade Value Chart helps to assess the relative value of those picks.
So, if the Ravens were to be the 12th best team for two consecutive years, they would have the 21st overall pick in 2020 and 2021, respectively. That equates to 1600 points in draft capital. In the 2016 NFL Draft, the Ravens were willing to invest 1800 points in draft capital for Ramsey. And let's not forget that the former FSU Seminole will turn just 25 years old on October 24. He's exactly 14 months younger than the Ravens 2018 first-round pick, Hayden Hurst.
Sounds reasonable so far, right?
But no trade will happen unless Ramsey agrees to a long-term deal. GM Eric DeCosta is not going to relinquish two premium picks without some contractual assurances from Ramsey. Imagine giving up two 1's without a contract for Ramsey. He and his agent could hold the Ravens for ransom – the Ramsey Ransom. No team other than the Houston Texans would willingly put themselves in such a win now at all costs, the future be damned position (see Laremy Tunsil).
Now that's rolling the dice!
And let's not forget that the Ravens will have some big contractual decisions to make in 2020. Will they bring back Matt Judon? How do they replace Marshal Yanda, the offensive line anchor, should he decide to retire? What happens with Patrick Onwuasor and the potential to land a dominant pass rusher?
[Related Article: Just Say No to Jalen Ramsey]
These big questions aside, let's assume that the Ravens throw caution to the wind and work out a deal with Ramsey before any prospective trade, and they make him the game's highest paid corner. You know that's exactly what it will take.
Everyone will play nice initially.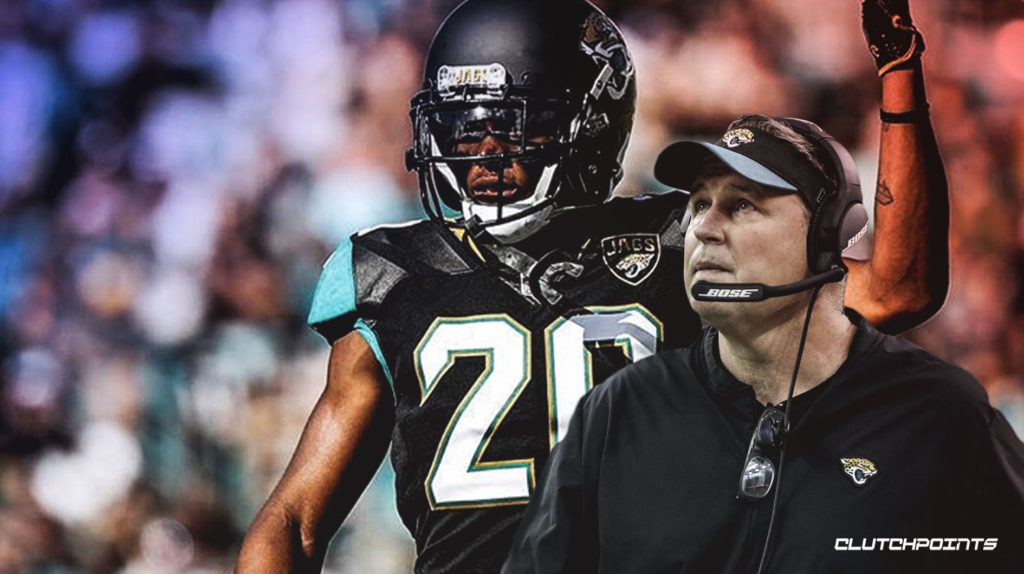 But what will happen if things go a little sideways and the Ravens don't win as regularly as planned. And then Ramsey, who admittedly plays "mad", gives John Harbaugh or Martindale or both, the Doug Marrone treatment, which then fractures what is now a very tight locker room. And then, what happens if in 2021 the Ravens make Marlon Humphrey the highest paid corner in the game? How will Ramsey respond?
If his Brinks Truck antics are any indication, you know he and his agent will be calling upon DeCosta for a contractual redo.
And besides the looming big deal for Humphrey, other expensive contracts down the line will creep up on the Ravens if things go as they are today. Mark Andrews will want his cha-ching. Ronnie Stanley is set to cash in no later than 2021. One day Marquise Brown's agent will come knocking and then of course there's the really big potential deal that sits in waiting – Lamar Jackson.
Acquiring Ramsey sounds great – today. If for no other reason, those first-round picks are just faceless, nameless numbers, for now. But let's pretend that Ramsey arrives in Baltimore happy and remains that way through the duration of his contract. (I did say pretend). And let's also pretend that DeCosta and Senior VP of Football Operations Pat Moriarty have the cap wherewithal to retain all of their cornerstone players.
(You have to admit this is at least somewhat of a stretch, right?)
Even if all went exactly as planned when the Ravens made the trade for Ramsey, and everyone played nice in the sandbox and lived happily ever after, for me it still comes back to those two big first round picks foregone. They are the opportunity cost for Ramsey.
For a moment, let's put a couple of faces on those faceless, nameless two first-round picks and shape the question of whether or not to trade for Ramsey a different way.
If today, the Jaguars said they wanted Lamar Jackson and Marlon Humphrey in exchange for Jalen Ramsey, would you do it?