The King of Draft Kings Week 7
Print this article
Draft Kings Week 7 Picks
So here we go with my Draft Kings Week 7 picks but before we get there, let's take a look back at Week 6.
I felt pretty good about Stephon Diggs last week, but I'd be lying if I said I saw that coming. Diggs went for 185 total yards and 3 TD's for a scorching 46.50 points to pace the lineup. Chris Carson put together another 100 yard rushing game and added some receiving work (4 catches for 35 yards) to put up 28.90 points. Mark Ingram (15.40 points) got upstaged by the first QB ever to win the FedEx Ground Player of the Week in Lamar Jackson. Michael Thomas went for 89 yards on 8 catches but didn't score a TD in a point challenged game in Jacksonville.
Speaking of point challenged, Gardner Minshew put up the first stinker of his young career versus the Saints with 5.62 points. Gerald Everett was the victim of a 78 yard *blinking gif* performance from Jared Goff. The Titans defense (4 points) was a victim of its own offense in a 16-0 shutout loss to the Broncos. The same Broncos we just saw give up 8 sacks to a Chris Jones-less Chiefs pass rush that ranks 25th in adjusted sack rate *blinking gif again*. All in all, the lineup winded up with 141.32 points. Back to the drawing board we go for Draft Kings Week 7.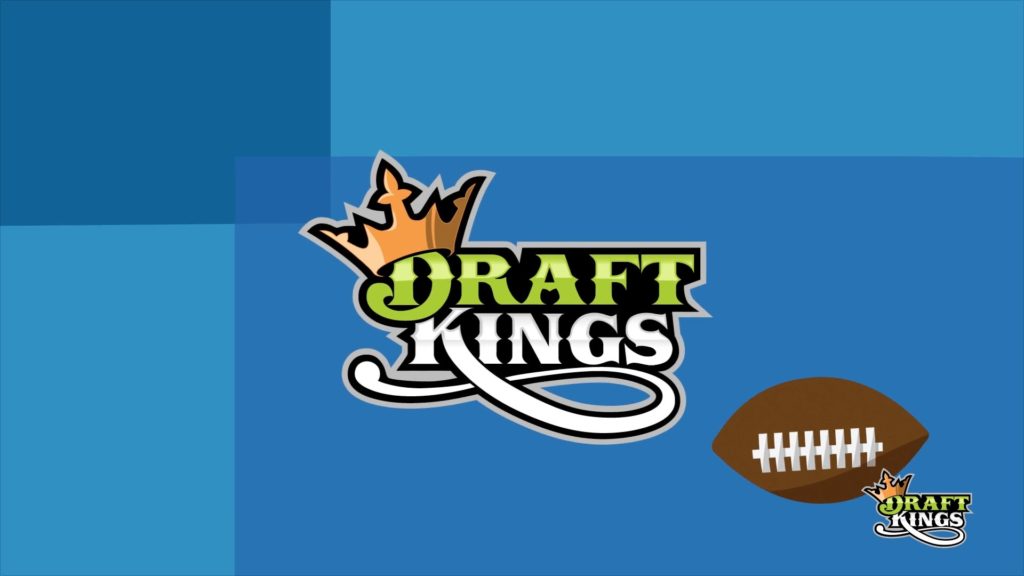 QB Jared Goff @Atlanta
Yes, Jared Goff…no there isn't a 2nd Jared Goff, the one that plays for the Rams. I know, not 4 sentences ago I told you he threw for 78 yards in a game, but he's goes from maybe the absolute worse spot he could have been in to almost certainly the best. Goff and the Rams passing game has struggled when he's pressured but I wouldn't count on that happening this week. The Falcons have the worst adjusted sack rate in the NFL and have put their "best" pass rusher on the trading block. I won't say the Rams prolific offense is back, but it'll look like it on Sunday.
DraftKings salary: 6,200
Fournette may end up being the most played running back on the slate this week. The Bengals give up the 2nd most points per game to opposing RB's. It's an equal opportunity leak too…5 yards per carry and a tick under 67 receiving yards per game. Fournette has dominated RB carries for the Jags and has at least 6 targets in every game except one. He's only got one TD on the season, a fluky number considering his production but he's got a chance to break through in a game they should control.
DraftKings salary: 7,000
Coleman out-snapped Matt Breida by 15 last week and has been entrenched as the goal line back for a 49ers team that enters this game as a double-digit favorite. Coleman had 18 carries last week, 4 of which came inside the opponents 6-yard line. Washington is 26th in points per game allowed to RB's and San Francisco's disruptive defense should give their offense plenty of chances to exploit it. I like Coleman's chances to put up multiple scores this week.
DraftKings salary: 5,600
Kupp is the top receiver play of the week. He leads the NFL in targets and gets the pleasure of facing the Falcons flammable defense that will somehow be worse off with corner Desmond Trufant already ruled out for Sunday. I could provide more statistical analysis but honestly is it necessary? If you've seen a Falcons game this season you know the vibes.
DraftKings salary: 7,400
This lineup has a greener pastures theme. Chark got the Marshon Lattimore shadow treatment last week and it didn't go well (3 catches for 43 yards) but he gets a much better matchup this week in Cincy. The Bengals have defended WR's well statistically but will be down both their starting perimeter corners and give up the NFL's 4th most net yards per pass attempt. Chark has a great chance to get behind this defense and his target share seems to be moving in the right direction to sustain his impressive start.
DraftKings salary: 6,000
I've found a spot to game stack this potential shootout. Both teams are top 10 in pace and after a strong start the Rams defense has shown some vulnerability. While Jalen Ramsey just arrived, I'd be surprised if he didn't immediately take on shadow duties versus Julio Jones, leaving Ridley to face off against either Troy Hill or Nickell Robey-Coleman, players he'll have size and speed advantage on. The Rams have given up the 10th most air yards on completions this year. This game sets up well for Ridley to have a big impact.
DraftKings salary: 5,300
You're going to see this play A LOT this weekend. At tight end you typically just pay up for the top few guys or you try to find a cheap guy that can get you 5 targets and you pray he scores a TD. It not, too often you get a player of this caliber at this price point and that's before we even get to the point that the Titans have allowed a tight end TD in 4 of their 6 games. Henry jumped right back into action with a 100-yard game on 8 catches last week and should have similar opportunity this week with the Chargers run game struggling and Melvin Gordon's usage blocking Austin Ekeler's target upside. Enjoy him while you can at this price.
DraftKings salary: 4,000
Flex Derrick Henry vs. Los Angeles (Chargers)
The Chargers are coming off a bad home loss vs. the Steelers with some dude named "Duck" at QB. As bad as that is, their defense of running backs the last couple weeks has been worse. Over the last 2 weeks they've been pummeled for 422 total yards by the position. We know if nothing else, the Titans will run the ball as much as they possibly can. I like Henry's chances to keep it going as the battered and reeling Chargers travel from the west coast.
DraftKings salary: 5,800
Defense Giants vs. Arizona
My thrift store-like approach has surprisingly taken me to East Rutherford, NJ this week. The Giants defense is not good, and the Cardinals offense is coming off their best performance of the year, but there are some pluses beneath the surface. Kyler Murray has been sacked 21 times on the season but only 3 times in the last two weeks facing the sorry pass rushes of the Falcons and Bengals.
While the Giants have had their secondary struggles, they have had a pretty good pass rush (11th in adjusted sack rate). They've also been a much better pass defense where teams have an 83.6 passer rating as opposed to the 118 rating they've given up on the road. The Cardinals don't have an imposing group of pass catchers by any means, especially if Christian Kirk doesn't play (game time decision). In a rough week for defense the Giants offer a decent chance at non-detrimental savings.
DraftKings salary: 2,500