Laviska Shenault Jr., WR, Colorado
Print this article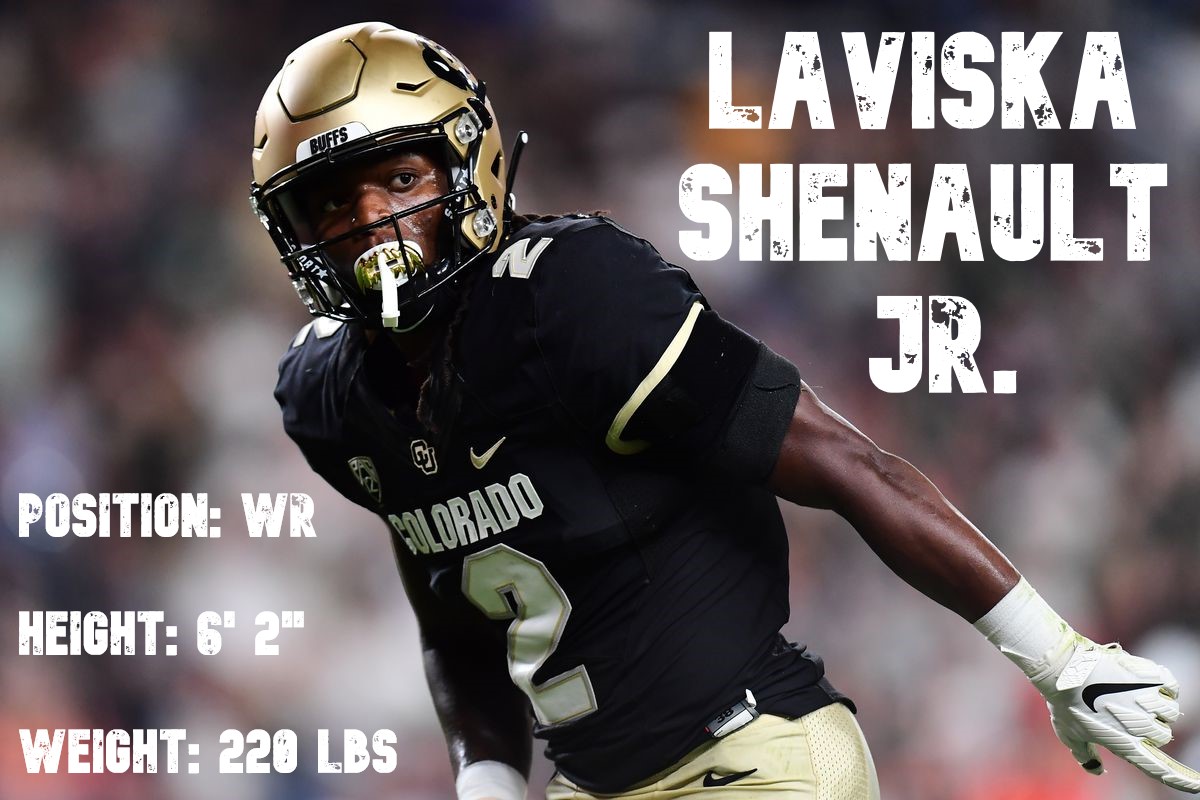 Name: Laviska Shenault, Jr.
Position: WR
Height: 6'2"
Weight: 220 lbs
School: Colorado
Year: Junior
Shenault has some weird tape. He was first-team All-PAC-12 in 2018, then second-team in 2019, but his tape against Nebraska shows a lot of 'give-up.' Then you watch his tape against UCLA and he shows competitiveness. His numbers aren't eye-popping, especially for a player that was mentioned as one of the best receivers in the nation early on in the 2019 season.
Strengths
The first thing you notice with Shenault is his game speed. He blows by defenders in both press and off-coverage, relying on his athleticism to win the route. His size deceives defenders, with incredibly twitchy ability in his routes, snatching ankles on deep and intermediate routes. Has good play strength to go along with his athleticism, many times simply bullying the ball away from corners and safeties. Acceleration is absolutely phenomenal, especially for his size. "0-100 real quick," as the kids say. Freelances a lot of routes, but seems to have the Football IQ to grasp the offense and make things happen on his own. Strong hands outside of his frame. Has the ability to take it to the house on any play due to his after-catch ability.
Best trait: Twitchiness
[See All Our Scouting Reports at Ravens Draft Central]
Weaknesses
Not sure how a guy this big doesn't consistently win in contested situations. Not sure how a guy this big doesn't give his best effort on every single play. Not sure how a guy this big isn't a stellar blocker. Not sure how a guy this explosive isn't an excellent route runner. Doesn't have the best ball-tracking skills downfield either. His release at the line is questionable, which is wild considering how his game speed and athletic ability show up on tape.
Like I said.. weird tape.
Worst trait: Contested Catch/Route Running
Ravens Fit
If David Culley can teach Shenault how to be a polished route runner, imprint on him that he needs to be a willing blocker, and show him how to climb the ladder and win in contested catch situations, watch out. Shenault projects to be a True-X receiver at the next level, but only if he can fix the issues that ail him. He'll likely annihilate the combine, but his game tape doesn't show a finished product.
Player Comparison
Torrey Smith (BAL 2011-2014, SF 2015-2016, PHI 2017, CAR 2018)
Both dangerous with the ball in their hands. Both with WR1 upside. Both with incredible game speed. Both with weird tape. Check all the boxes that match.
Projection
Late Round 1/Early Round 2
Shenault has massive upside, which will make some team bite on him in the first round. Questions about his effort and polish will definitely push him to the end of the first, and he may have to wait until the second day to hear his name called. Blowing away the combine likely cements him in the first.