Print this article
The 2020 NFL Draft is less than a week away. All of the analysts (or draft hobbyists) that are involved in the pre-draft process will get to see all of their evaluations and projections get thrown away, just to start the process over again for 2021. 
The good news is, given the current state of the world, we're all 'Twitter analysts' this year.. or maybe that's the bad news, because there have been some wild takes and conversations all over the dot com – especially over the past month or so. 
In the interest of keeping content coming, and having things to argue about while we're all stuck in our homes by the quarantine mandates in various states, I've decided to do my final mock draft a little bit earlier than normal. So here it is, in all of its glory. 
Let's get to angering people.
Round 1, Pick 28
I'm a firm believer that the Ravens are going to do one of two things: trade up for a player that they covet (come on, K'Lavon Chaisson) or trade down if the board falls a little bit wonky. However, I'm too cheap to pay for The Draft Network Premium, and since it's the best of the options available for mock drafting (other than manually drafting myself the old school way), I'll be standing pat in Round 1.
Let's take a look at the available options that make sense for Baltimore (per TDN) at 28 – I've left off options that I don't agree with such as K.J. Hamler, Jonathan Taylor, Jalen Reagor, etc:
— Kenneth Murray, iLB, Oklahoma
— Josh Jones, OT, Houston
— Yetur Gross-Matos, EDGE, Penn State
I'm going to be honest with you, I'm not in love with any of these options at 28, and I'd hope for a trade-back if this was the scenario. However, we'll go with the best of the options, which is..
A.J. Epenesa, EDGE, Iowa
I've made Matt Wise very happy, choosing AJE over the other four options. The Ravens are happy selecting him as well, due to his undeniable length and power for the position. He can set the edge (something the Ravens struggled with in 2019.. and 2018) as well as cause havoc for signal-callers. Weaker tackles will submit to him pretty easily, and he should get past the stronger ones with a little bit of work. He provides a good complement to Matthew Judon, and considering the theoretical increase in the interior pass rush, opposing offensive lines should have their hands full with the Baltimore front seven if AJE is the pick.
Besides, gotta get him out of those Steelers colors.
Round 2, Pick 55
Now that EDGE is taken care of, the Ravens draft board opens up in the second round. Again, you have room for a trade up (or back), but.. well, we went over that already. Let's take a look at the available prospects at 55:
— Jeremy Chinn, S, Southern Illinois
— Donovan Peoples-Jones, WR, Michigan
— Robert Hunt, iOL, Louisiana-Lafayette
— Michael Pittman, Jr, WR, USC
— Kyle Dugger, S, Lenoir-Rhyne
Once again, not super happy with how the board is falling for Baltimore, but let's go ahead and see what we're working with here. An overrated safety, an underrated wideout, a stud iOL, one of my favorite wideouts in the draft, and a safety-linebacker hybrid.
Well, the pick at 55 is going to disappoint the 'RaVeNs nEeD aN eArLy wiDeOuT' crowd, because I'm going with..
Robert Hunt, iOL, Louisiana-Lafayette
Look at this big motherhecker. I know Cole Jackson absolutely loves this pick (although I may have taken him a tad too early), as he has been extolling his virtues for weeks in the RSR chat. He's big, he's powerful, he's quick, and he's a perfect fit for what the Ravens like to do. Push Powers over to LG, Hunt starts at RG, hopefully Matt Skura is back from his injury or Pat Mekari is ready to play center at the next level. The Ravens find their guard of the future in the second round, and I've continued to upset the skill-position fan..atics.
Round 2, Pick 60
Five picks later, the Ravens are back on the board, and as you can imagine, the board looks much the same, although Pittman was taken right before Baltimore could take him, by the Seahawks, who obviously need another big-bodied wideout…
Anyway, remain calm, and let's see what our options are with the 60th overall pick:
— Chinn is still there.. told you he wasn't worth 55.
— DPJ, still there.
— Dugger, still holding on.
— Raekwon Davis, iDL, Alabama
— Jordyn Brooks, LB, Texas Tech
Alright, I'm a little torn here. The Ravens need an inside linebacker, and I really like Brooks.. however. They also need a X receiver, and I'm starting to worry that I won't find one I like after 60. 
*nervously taps desk*
Alright. I'm doing it. I'm picking:
Donovan Peoples-Jones, WR, Michigan
The Ravens get their receiver in the form of a misused DPJ. Being stuck with Shea Patterson in a bad Michigan system is a crime. The kid can play.
Taking DPJ means you're going for one of two things – either he or Miles Boykin have to become the starting X receiver, because the other one is going to become the Big Slot in 2021. DPJ seems to have an advantage given his propensity for success in the red zone, though he does seem to have some issues against press coverage. He balances that out with an insane ability to control his body and make 'circus' catches. 
His issues would scare me a lot more if there was still a certain somebody coaching the wideouts. But that man isn't coaching them anymore.
Round 3, Pick 92
The third round has come, and the Ravens still don't have an inside linebacker, and I can hear the grumbling beginning. This mock draft (less trades) is more realistic than most, especially the hyper-unrealistic 'sign me up' drafts that we see on the Twitters.
Let's take a look at the available prospects and see what we can do to settle some people down:
— Akeem Davis-Gaither, iLB, Appalachian State
— Bryan Edwards, WR, South Carolina
— Amik Robertson, sCB, Louisiana Tech
I hate this. Hate. Not because the prospects are bad.. they're all good, with the exception of maybe Moss. (Shut up, fanboys.) There are a couple of iLB options, both with some upside. Edwards would be an absolute steal at 92 overall, and Amik is a Tavon Young clone.
Unfortunately I can't have them all, so I'll have to go with:
Akeem Davis-Gaither, iLB, Appalachian State
I'm going to be honest: I like ADG, especially at 92. He has some serious upside, and when you consider the 80/20 rule in terms of draft capital, he's a better option than Kenneth Murray or Patrick Queen at 28. Misused at the OLB position for much of his career, he's improved over time, and with a little bit of weight gain for hardiness, will be a good coverage linebacker at the next level. Baltimore runs a lot of single-ILB sets, which will play to ADG's skillset against TEs and RBs. The fans got their iLB.. so they can quiet down now. (I'm sure Mark will have something to say about me passing over Troy Dye, since he's an Oregon homer.)
Round 3, Pick 106
So now we're moving later into the draft, and there's some quality prospects still available for Baltimore. Moss, Dye, and Edwards are all gone, so let's take a look at the updated list:
— Amik Robertson is still an option..
— Zack Moss, RB, Utah
— Lynn Bowden, Weapon, UK
I'm sure you all know what I'm going to do here, so let's just get right to it. I'm taking:
Amik Robertson, sCB, Louisiana Tech
Listen, I'm a Tavon Young fan. But he hasn't proven that he can stay healthy. I know the secondary is stacked.. but is it really stacked at the sCB position?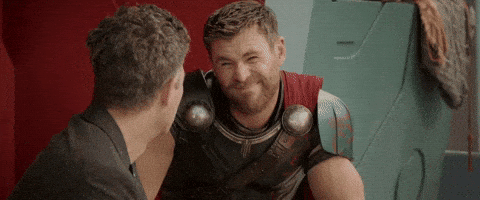 Hint: It isn't. Marlon Humphrey is your next slot corner if Tavon goes down again, and you want to keep him outside to optimize your pass defense in or out of racecar sets.
Robertson is very much Tavon Young 2.0, and if the Ravens can get him at 106, they should be very happy about it knowing what they know now. 
Amik doesn't care who he goes up against. He'll fight everybody. Big, small, wideout, running back, tight end.. he just doesn't care. He has incredible ball skills, and doesn't give up on any play. He has an outstanding grasp on how to play receivers at the line, and while he won't give you much at the outside corner position, if you have to put him outside, your season has gone off the rails anyway.
Round 4, Pick 129
This part is always fun for me, because I get to list prospects that half of you don't know, or have the loosest knowledge of – so I get to open eyes. Let's take a look at the fourth round prospects available around this pick:
— Lynn Bowden, Weapon, UK
— James Proche, WR, SMU
— Jonathan Garvin, EDGE, Miami
— Jack Driscoll, OT, Auburn
I don't know a Ravens fan that isn't acquainted with the versatile weapon that is Lynn Bowden. Leki Fotu's name has been tossed around. James Proche is an underrated, undervalued wideout that could be a mid-round steal. Garvin is a developmental EDGE prospect with decent upside. Driscoll is a guard prospect, regardless of what he's tagged as.
So there are prospects at positions of need available. The one I like the most?
Lynn Bowden, Weapon, UK
Wide receiver. Wildcat. Running back. It doesn't matter where you put him. He'll produce for you. UK couldn't get him the ball enough, so they moved him to quarterback, just to get him the ball on every snap. 
Imagine that kind of versatility and production under the guidance of Greg Roman in what is one of, if not the, most complex offensive schemes in the NFL. If Bowden is there at 129, I don't think you even think about moving. You take him.
Round 4, Pick 134
So.. it's been a long time since the Ravens have picked. 
*sarcasm font*
Not much has changed. Let's see:
— Fotu, still available.
— Garvin, here.
— Proche, yep.
— Driscoll still sticking around.
— AJ Dillon, RB, Boston College
So the options are largely still the same, and we've addressed EDGE, iOL, WR x2, iLB, and sCB. I think at this point, we're going to address a position that the Ravens will likely identify and address earlier, given how their off-season has gone thus far:
Leki Fotu, iDL, Utah
Fotu is very much a developmental prospects in terms of pass rush ability, but he's surprisingly quick at 330ish pounds, and he can defend against the run seemingly without trying. If you need a guy to shore up your run defense in a rotational role while he works on developing his pass rushing, Fotu is your guy. He's all power, with very little nuance, but he uses that power exceptionally well.
Round 5, Pick 170 (The Vedvik Pick)
Moving onto the second-to-last pick that the Ravens currently hold in the 2020 NFL Draft, I want to remind those that need it, that this pick came from trading a UDFA P/K to the Vikings for a 5th round pick – and that was just the beginning of the legend that is EDC.
Given his success with 5th round picks thus far (Marcus Peters, Calais Campbell), I'm excited to see what he turns this one into.
The prospects at this juncture are as follows:
— AJ Dillon, RB, Boston College
— Harrison Bryant, TE, Florida Atlantic
— Antoine Brooks, S, Maryland
— Antonio Gandy-Golden, WR, Liberty
— David Woodward, LB, Utah State
The trade of Hayden Hurst so late in the draft process means that I didn't get to watch a whole lot of tape on TEs, so I've had to do some catching up, and honestly.. woof. None of them have any higher than a TE2 ceiling, which is fine considering the Ravens have Mark Andrews. It's just a bad year to need a tight end. With that being said, the fifth round is where you'd take your supplemental tight end, and I'm going to take:
Antoine Brooks, S, Maryland
This is going to sound a lot like talking about Tavon Young. I love DeShon Elliott. I don't love his growing injury history. If Brooks lasts this long, he's going to be an absolute steal. It's wild to me to see a safety with this kind of upside not getting much hype, especially in a safety class that I don't consider to be that good – sorry Delpit, McKinney, and Chinn truthers.
All those 'Bring Him Home' chants that the Flockers wasted on Hakeem Butler get put to good use here.
Round 7, Pick 225
Now that we've waited approximately 75 picks, for the Ravens' final pick, I'm not even going to list available prospects.
[…]
I'm going not only full homer, but full nostalgia here. The pick, as I'm sure many of you can guess, is…
Chris Orr, iLB, Wisconsin
His brother (remember Zach?) came to the Ravens as a UDFA and quickly became a bonafide starter next to C.J. Mosley before a scary neck injury ended his football career. Like his brother, Chris is a do-it-all kind of player, viewed by many as a two-down linebacker, something that Wink Martindale puts to good use in his heavily complex defensive scheme.
Orr is likely UDFA material, like his brother. But if I'm the Ravens, I'm using a deep pick to take a shot on the Badger, truly 'bringing him home' and giving him the chance to play in the same building as his brother.
So that's it, folks. 2,500 words later, and I've created a mock draft that I'm sure less than 30% of you will like. You may not like it, but it is realistic. And it is final. I'm already looking towards 2021, which holds the likes of Ja'Marr Chase and Shaun Wade.
Let the fight begin.