2020 NFL Draft: Day 1 Speculation
Print this article
The big day is finally here, Ravens fans! WE FINALLY GET REAL SPORTS AFFILIATED CONTENT DURING A PANDEMIC!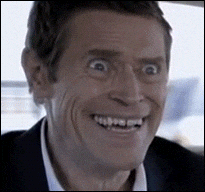 The millions of mock drafts, the inter-flock fighting over prospects, the debates on BPA vs BPA+ (shameless plug) vs need based drafting. It's all coming to a head as we get ready for Round One of the NFL Draft tonight. 
While the format is certainly going to be different, with prospects & front offices sitting at their respective homes as opposed to congregating at the draft site, I honestly believe the sport-less environment we've been living in during this pandemic will make this year's NFL Draft the best we've seen to date (in terms of both viewership, and excitement levels). 
While we're more than prepared (while simultaneously not prepared at all) for what's to come tonight, I wanted to throw out a handful of personal musings and thoughts about the first round of the draft as I see it playing out.
Tua in Limbo
I know some folks swear they know the answer to 'where will Tua land?' but I promise it's all just speculation and smoke screens. We've heard every landing spot for Tua Tagovailoa from the Fins, to the Bolts, to the Pats, and even a total swear off the board by teams due to injury conerns. We've also heard teams might move up to Detroit's 3rd overall pick for him, and teams may sit and wait as he'll fall. There's truly no consistency, and honestly nobody knows until Roger Goodell calls his name tonight.
If I had to wager a guess? I'd say the Fins are setting a smoke screen with their 'trade up to #3 for an Offensive Tackle' talk, simply to keep other teams from trading up to #3 for Tua & allowing them to face less competition in the trade package being sent to Detroit.
Trades Galore!
Speaking of a Fins trade up to #3, I don't expect this to be the only trade we'll see tomorrow night. Yes, there is something to be said about teams being focused on their picks during this potentially tumultuous process of drafting at home, but I think the ground work is being laid ahead of time with potential packages to ease the transaction times.
With a few stud prospects that teams may vie for (the wideout trio, Chaisson, Kinlaw, Brown, Henderson) and a short list of talented Offensive Tackles to marry with a long list of OT-needy teams I think we'll be seeing our fair share of draft day trades tomorrow. 
There will be an early OT run
In yesterday's Round One mock, I had five Offensive Tackles jump off the board in an eight-pick stretch (4 through 11). This wasn't just 'how the board fell' for me – I truly expect something similar to happen. The drop off in OT talent is substantial, so teams like the Jets, Giants, Browns, Cardinals, Bucs, Chargers and Fins? They're going to be pulling some triggers early at the position (Miami has three picks in the first round, so even if they go Tua early, they can afford an OT with their next pick).
Watch for 'Trade Outs'
While several teams will be vying star power early, and moving up the board accordingly, I think several teams- the Patriots, Seahawks, 49ers and Ravens – could be looking to move out of Round 1 altogether and amass Day 2 picks, where the 'meat of this draft' is expected to be. In turn, teams need to be willing to trade up, and I think that's very likely to happen. Teams like Cincinnati (OL), Carolina (QB), LA Chargers (QB or OL), and Indy (QB) have both the available picks, and potentially the matching desire to jump back into Round 1 for a double dip. This potential should increase if Jordan Love falls down the board, and either Justin Herbert, or Tua (if injuries truly cause a fall). I also wouldn't be shocked to see a teach reach for a QB in Round One, simply for the 5th year option. 
Jalen Hurts? Jacob Eason? Jake Fromm? 
There will be SHOCKING Picks!
Every year we see a guy go in Round One that spurs a social-media-wide "omg he's not a Round 1 prospect! Why did they draft him?!" Likewise, we'll see a highly touted player fall down boards, with a similar outcry of "why is he falling?! Go get him!" 
It's fairly simple to discern why both instances occur: players 'unexpectedly' fall because our perceived value just so happens to be higher than 32 GMs perceived value of the same player. A prime example last year would be Hakeem Butler, who was mocked in most places as a late R1 guy… ended up a fourth-round pick. 
As for the player who sneaks into the first, as the great Michael Crawford has expressed to me every time I question certain prospects, "it only takes one team." This could not be more true. It only takes one team to fall in love with a prospect early and feel a need to jump on them before anybody else does. 
This happens every year. I expect it, and really, can't wait for it!
Could the Ravens target an Offensive Tackle?
Hear me out here: the best success the Ravens have had in addressing interior offensive lineman in the draft has actually been college OT's converting to iOL. Marshal Yanda played OT at Iowa, Kelechi Osemele was an OT at Iowa State, Ricky Wagner played OT for Wisconsin, Ryan Jensen likewise for Colorado State- Pueblo, and even Alex Lewis (injuries aside, was a solid Guard and just got a new deal with the Jets) was an OT at Nebraska. Comparatively, the interior lineman the Ravens have drafted in this same window (Ben Powers is still TBD) haven't fared as well: Oneil Cousins, Gino Gradkowski, John Urschel, Robert Myers, & Nico Siragusa. In fact, the last iOL prospect drafted by Baltimore to have a successful career in the NFL was Ben Grubbs (R1P29- 2007).
I wouldn't put it past the Ravens front office to consider another converted OT to help a position of dire need in this draft. 
Throw Out Every Mock!
As always, our mocks are all going to be proven meaningless in the end, as we simply cannot predict what will happen come 8 pm tonight, outside of Joe Burrow to the Bengals. The best draft gurus in the mock draft biz are landing 8-10 picks at best, and maybe one or two trade predictions. Actually, I went back and checked out the TDN mock simulation I ran last year on the morning of the 2019 NFL Draft, just to see how close it was…
Only 4 of 32 picks were correct (the first 3 of Murray/Bosa/Quinnen Williams, and Ed Oliver to BUF @ 9)
Ravens took Clelin Ferrell at 22… went to the Raiders at 4
OT Jawan Taylor mocked 6th overall… went in R2P35
Greedy Williams mocked 21st overall… went R2P46
Chase Winovich mocked at 31st overall… went R3P77
Chauncey Gardner-Johnson mocked 25th overall… went R4P105
Hakeem Butler mocked at 32… went R4P103
We all say it throughout the #DraftSZN- the only people who know anything are the GMs, coaches, and the front offices. What you're hearing through the 'anonymous scouts' and 'sources' could surely be accurate… but it could also be misinformation spread to help specific teams targeting specific players. In short, believe half of what you see, and none of what you hear when it comes to the NFL Draft speculation leading up to 8 pm tonight. 
Here's a glitch-free, successful opening night of the 2020 NFL Draft, and more so, an ecstatic Ravens fanbase come pick, or trade!