Print this article
Strategic Football Betting Tips That Will Help You Make The Right Call
Sports betting is a lot of fun, and if you know what you are doing and bet wisely, it can heighten the entertainment value. The NFL is the crown jewel of the sports betting world. Anyone and everyone who bets on sports will have made a wager on professional football at some time. The NFL easily has the highest betting limits compared to any other sport. Everyone who enjoys a bet will constantly be receiving tips from friends and self-professed experts, so it can be hard to decide which tips are genuinely good advice, and which ones will end up losing you money.
To help give everyone the best chance of success, here are the most effective football betting tips to maximize your entertainment, find the best betting sites, and implement effective strategies for successful wagers.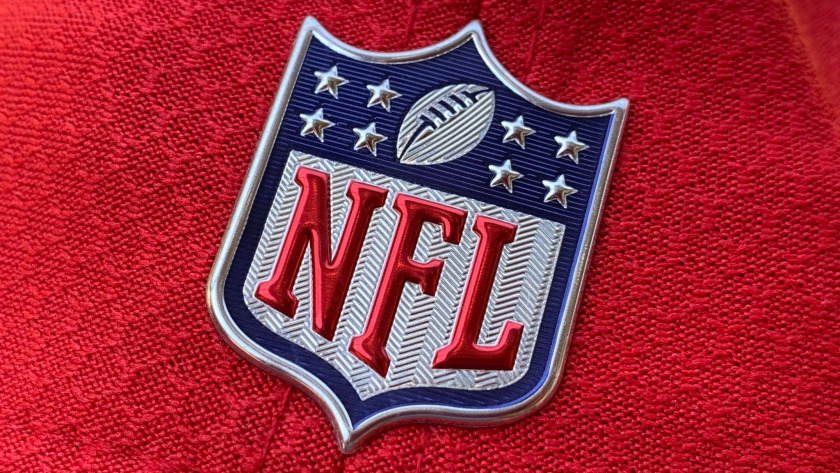 1. Choose the Right Sportsbook
When it comes to gambling on football, choosing an online sports betting site may seem easy, but it's essential to do your research before picking an online sportsbook and making a deposit. Some sportsbooks have a long history in the industry and an excellent track record. Other sites may not treat their bettors well, and in rare cases may be outright scams. Make sure you research the safest betting sites with the best odds, fastest payouts, and great bonuses. Approach betting sites in the same way you approach every other type of transaction; if it seems too good to be true, it probably is. If one sportsbook is offering drastically better odds than all the others, be very wary before giving any of your details to the website.
2. Source the Right Picks
There are many excellent online resources that give daily updates on the best picks for upcoming games. They provide the latest information on the player form, injuries, team news, and everything else you need to know to make a well-considered bet. By taking all of this into account, you will be able to identify the NFL picks worth following. Make sure that the resources are reputable, that they are knowledgeable, and that they have a successful track history. Try cross-referencing a few different online resources, to check that there is at least some similarity between their picks. Nothing is a sure thing in sports betting, but if you consistently lose following their picks, you may want to look elsewhere.
3. Maximize Bonuses
Almost all online sportsbooks offer bonuses to new depositors. These are usually given in the form of free play but some offer cash bonuses. Rollovers must be completed before bonus funds can be withdrawn from these offers. These bonuses still have a ton of value, especially for new sports bettors. Most gambling sites will also offer promotions or reload bonuses at the start of the football season, as well as before the playoffs and Super Bowl. It is best to maximize these bonus offers to get full value. For instance, if a site offers a 50% deposit bonus of up to $1,000, then you should deposit $2,000 to receive the full thousand dollar cash bonus. These can easily add up to several thousands of dollars, and they can be an excellent bankroll booster for those new to sports betting. 
4. Use Multiple Sportsbooks
No one can hope to be a profitable sports bettor if they use a single sportsbook. Not only will you be able to collect more bonuses if you use multiple sportsbooks, but you'll be also able to line shop effectively and have access to far more betting markets. Using multiple sportsbooks is a must for any sports fan for a range of different reasons. Some sportsbooks cater to high-limit professionals with sharper lines, but more significant betting limits. Others shade their lines towards recreational betting action, while others offer reduced juice instead of deposit bonuses. By having multiple accounts you have access to different odds and markets as well as being able to get the best price on each of your wagers. Overlooking this tip is one of the biggest mistakes sports gamblers make when betting on sports online.
5. Don't Overlook Key Numbers
One of the most vital parts of betting on the NFL point-spread is identifying key numbers and analyzing the latest information. Around 25% of games end with a score difference of 3 or 7 points. Understanding the significance of this when wagering on NFL points spreads will help you to increase your betting win ratios. If you can get on the right side of a 3 or 7 spread, you can give yourself a much better chance to make some serious profits on NFL betting. This means taking odds at minus 2.5 or plus 3.5, and minus 6 and plus 7.5. This is easier said than done, but locking in a price early or line shopping late, while keeping these numbers in mind, will already make you better than the vast majority of those that wager on professional football. 
6. Take Advantage of Propositions
Propositions are bets that are not related to the final scoreline of the game. Instead, there are other things to bet on such as the number of yards a quarterback might throw, the number of catches a receiver might get, or if a certain player scores a touchdown. These betting markets have far lower limits compared to point spreads and totals but are far less sharp. They offer loads of betting opportunities to those who decide to put in the work. Propositions are some of the best markets to attack if you're new to sports betting and wagering on NFL football. 
Betting on football can be very entertaining if you have the right knowledge and get that little bit of luck that every successful bettor needs. Identifying the right picks, finding a quality sportsbook, and paying attention to form are all crucial in maximizing your chances of success. Follow this guide, and you will be well-positioned to have a potentially profitable career in football betting.