The second week of the NFL season is already underway and FanDuel Sportsbook is offering incredible 30-1 odds for Sunday night's Ravens game. This week's Sunday Night Football game features two former MVPs as Lamar Jackson and the Baltimore Ravens play host to Patrick Mahomes and the Kansas City Chiefs.
FanDuel Sportsbook is offering a Bet $5, Win $150 promo for new users who sign up with the sportsbook, giving players 30-1 odds on either the Ravens or Chiefs to win.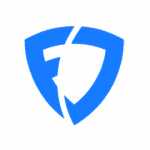 FANDUEL SPORTSBOOK
States: AZ, PA, NJ, NY, IL, IN, IA, KS, CO, WV, VA, TN, MI, CT
GET THE APP
This Bet $5, Win $150 promo from FanDuel Sportsbook is a vastly different offer from many of the new user signup bonuses from a number of competitors. This offer has a low cost of entry, as well as the real perk in the form of a cash payout as opposed to site credit. That distinction is huge because it allows users to withdraw the winnings without a complicated playthrough requirement.
Click here to Bet $5, Win $150 on this week's Sunday Night Football game with FanDuel Sportsbook.
FanDuel Sportsbook's Bet $5, Win $150 Promo
The marquee matchup of Week 2 is a Sunday Night Football showdown between two teams with Super Bowl aspirations as former league MVP Patrick Mahomes leads the Kansas City Chiefs into Baltimore to take on former MVP Lamar Jackson and the Ravens. FanDuel Sportsbook is offering a Bet $5, Win $150 promo to new users, giving 30-1 odds on either team to win. The best part is that winning bets are paid out in cash, not site credit.
The Value of 30-1 Odds
The visiting Kansas City Chiefs were victorious in their Week 1 home opener, downing the Cleveland Browns 33-29. Patrick Mahomes went 27/36 for 337 yards and 3 touchdowns in the victory. As such, the oddsmakers at FanDuel Sportsbook have installed Kansas City as a -198 moneyline favorite. That means a bettor would need to wager $198 to make $100. Of course, a bettor who's feeling bullish about the visiting team winning by a 4+ point margin can get better value by taking the Chiefs (-3.5) on the spread at -110 odds.
The Baltimore Ravens will be playing their first game at M&T Bank Stadium this season after dropping their Week 1 matchup via a 33-27 loss to the Las Vegas Raiders. Lamar Jackson had a good-not-great passing game, going 19/30 for 235 yards and 1 touchdown. He did, however, lead Baltimore in rushing with 86 yards. Baltimore is a +166 underdog on the moneyline, so a $100 wager on the Ravens to win could pay out $166 if they win. Bettors who believe the Ravens will keep the game closer that four points can get in on Baltimore (+3.5) at -110 odds.
The value in FanDuel Sportsbook's Bet $5, Win $150 offer is that players are offered identical +3000 odds on either team to win. This is a straight-up bet based on which team will win and has nothing to do with the point spread. What makes this offer so different is the fact that winning bets will be paid out in cash as opposed to site credit. Winning bets as part of this promo will appear in the bettors' accounts within 72 hours of the bet settling.
How to Register for FanDuel Sportsbook
To get in on the action with FanDuel Sportsbook's Bet $5, Win $150 promo offer for new users, you'll need to register with the sportsbook. The registration process takes mere minutes to complete.
Click here to sign up for a new account.
Fill in the required fields with the requested information.
Make your first deposit of $5+ to qualify for the Bet $5, Win $150 promo using one of the safe funding methods.
Opt into the promo via the promotions tab or landing page.
Place your $5 bet on Kansas City or Baltimore to win on Sunday night.
Enjoy the game. If your team wins, your $5 wager will turn into a $150 cash payout from FanDuel Sportsbook.
Bet $5, Win $150 on Sunday night's Ravens-Chiefs game with FanDuel Sportsbook when you click here.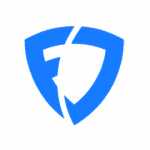 FANDUEL SPORTSBOOK
States: AZ, PA, NJ, NY, IL, IN, IA, KS, CO, WV, VA, TN, MI, CT
GET THE APP