The Ravens host the Cleveland Browns on Sunday Night Football. Here's how RSR staff see it playing out…
Tony Lombardi
With a win against the Browns on Sunday night coupled with a Titans loss to the Patriots in Foxborough, MA on Sunday afternoon, the Ravens would be in sole possession of the No. 1 seed in the AFC. Let that sink in.
With all of the injuries, with all of the questionable offensive line play, with all of the big scoring plays that their disheveled, philanthropic secondary allows, the road to the Super Bowl would at least temporarily go through Baltimore.
The game carries a lot of weight and marks the beginning of the meaty part of the Ravens schedule with 5 of the next 7 games being divisional battles in the AFC North. Added weight for the Ravens comes in the form a scheduling gaffe that favors the Browns. Cleveland hosts the Ravens on December 12 following their bye. In other words, the Browns decided edge lies in the fact that they play just the Ravens over the course of the next three weeks. Winning in Cleveland will be tremendously difficult even though history seems to be on the Ravens side.
The Ravens lead the all-time series vs. Cleveland, 33-11. Under John Harbaugh, the Ravens are 22-4 vs. the Browns, including 11-2 at M&T Bank Stadium. Baltimore has won three straight vs. Cleveland, with the last victory coming in a thrilling 47-42 Monday Night Football game (12/14/20) in Cleveland.
Ravens opened as 4 ½ point favorites but that line has dropped to 3 ½. The over/under is set at 47. Want some more trends that suggest a Ravens win?
Cleveland is 1-3 Against The Spread ("ATS") in its last 4 games.
Baltimore is 4-1 ATS in its last 5 SNF games.
Cleveland is 2-5 ATS in their last 7 games.
Cleveland is 3-8 ATS in their last 11 games against Baltimore.
Cleveland is 2-11 straight up in their last 13 games when playing on the road in Baltimore.
Cleveland is 2-9 ATS in their last 11 games against an opponent in the AFCN.
All that said, this is a season that defies all odds. Trends are breaking left and right and unfortunately Sunday Night will be no exception.
From the jump the Ravens offensive line has been an issue. That will be on full display Sunday when they try to neutralize Myles Garrett. They'll fail. Last week in Chicago Tyler Huntley had 2.45 seconds to get the ball out on average. Garrett enters the game with 13 sacks. He'll finish it with 16.
The Ravens give up 10 pressures per game. That will double against the Browns.
The Ravens inability to get the running game going (they average less than 3.5 Yards Per Carry) will force Lamar Jackson to drop back 50 times.
Opponents average 4.2 YPC against the Ravens. The Browns will average 6.0 YPC, thanks in part to a long-distance scoring run by Nick Chubb.
The Ravens already nicked up secondary is now more beaten up than ever with injuries to Tavon Young, Chris Westry and Ar'Darius Washington, none of whom have practiced this week as of this writing. Jimmy Smith, pretty much a waste of $2.25M in cap space, has played in just 5 games with 3 passes defensed. He hasn't practice this week either. The extremely thin secondary will give up another big play, this one to David Njoku.
During John Harbaugh's tenure in Baltimore the Ravens are (17-2) in home prime time games. Make it (17-3).
Browns 20 Ravens 16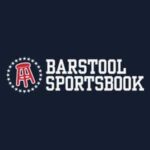 BARSTOOL SPORTSBOOK
STATES: AZ, CO, IL, IN, MI, NJ, PA, VA, TN, IA
GET THE APP
NEW PLAYER BONUS
$1,000


RISK-FREE BET
BET NOW
Adam Bonaccorsi
Stop me if you've heard this one before… the Ravens keep the game close, give up a big play late in the game, but Lamar Jackson executes an epic come from behind win in the final minutes of the game for a Ravens victory.
At this point it feels like expecting anything else is just foolish, right?
Offensively, I've gotta predict a Rashod Bateman touchdown in this game as the rookie goes off for his first 100+ yard game and a pair of scores, while shining under the bright lights of Baltimore in prime time. Bateman's touchdowns account for two of Jackson's three passing touchdowns on the day, with the third in the hands of Nick Boyle for a big emotional moment for this team.
The Ravens' offensive momentum will be crucial, as I expect the Browns to run all over the Ravens with a healthy Kareem Hunt and Nick Chubb for the first time in many weeks. Typically a strong ground game leads to clock management and fewer drives, but the Ravens' propensity to give up the big play will allow for the backfield tandem to break off multiple long scoring plays on short drives… unfortunately.
However – as per script- the Ravens defense will make the right plays at the right time in the 4th quarter, creating a turnover at the hands of Mayfield, which allows the offense to operate on a short field and put up the winning score with less than two minutes.
Browns respond with a turnover on downs. Ravens take a knee. Drive safe and see ya in Pittsburgh, folks!
Ravens 31 Browns 27
Rob Shields
I have felt all week that the Ravens were going to blow out Cleveland this week.  The Browns are not playing good football right now, especially on the offensive end.  There is a chance they get back Jack Conklin and Kareem Hunt this week, which obviously will be a help to the offense.
The problem with this game, as of right now is that Calais Campbell is still in concussion protocol. Outside of maybe Humphrey, you can argue that Campbell is the most important player on the defense, especially since Brandon Williams has struggled this year and has been hurt with the shoulder injury.  Having Campbell out against the best run offense in the league, especially since the team has struggled so much tackling and Hunt and Chubb are amongst the best in the league at breaking and missing tackles, is potentially a big problem.
Because of how up in the air the injury statuses are, I'm going to take the Ravens in a close game.
I think Lamar having the week off will be a good thing and he will well rested.  I'm expecting a big game for him but he does need to stay away from Denzel Ward, who is having a big year this year.
I'm taking the Ravens.
Ravens 27 Browns 21
Darin McCann
This is the start of a critical stretch for both the Ravens and the AFC North in general. The Browns have been going through some "Brownswellian" drama lately, and you can certainly see a scenario where their season goes down the drain completely. I don't think it's now, though, and they are going to fight hard Sunday night. Here are some predictions:
Lamar Jackson goes prime time again, putting up 350 yards of offense, and four touchdowns.
Anthony Averett plays, and grabs a pick off a deflection.
The Browns generate more than 175 rushing yards.
Marquise Brown returns in a big way, with more than 100 yards and two touchdowns.
Baker Mayfield shows up and throws for a pair of touchdowns, and only that one pick.
Ravens 34 Browns 30
Derek Arnold
Last week, I gave some points of emphasis I wanted to see from the Ravens to tell me if they were ready to contend for real. Let's review…
On offense…
Lamar Jackson accounts for no more than 60% of the team's rushing total. (n/a, as LJ didn't play. Tyler Huntley had 40 of the team's 123 yards though, so we'll call that a win)
Jackson is sacked no more than three times total, and no more than once when he has ample time to get rid of the ball. As much as we love it when he becomes Houdini and makes a big play, he needs to pick and choose those spots more efficiently. (Huntley was sacked six times)
At least seven first-quarter points. (Zero)
On defense
ZERO plays allowed of 40+ yards. (LOL nope)
Turnovers come in bunches. It's time for the Ravens' luck to turn in this area. At least one forced. (one, yes!)
Chicago reaches the red zone no more than four times. (The Bears reached the red zone zero times!)
All that considered, do I think the Ravens can announce themselves as true contenders? Yeah, no clue. I don't have a good feeling about this one though. The Browns have been wholly unimpressive, but they always seem to turn it up against the Ravens. David Montgomery could have ran Chicago to a victory, but they didn't ride him for some reason. Kevin Stefanski won't make that mistake, and Nick Chubb will have himself a night. The Ravens OL will have no answer for Myles Garrett. They'll score late to make it look closer than it was.
Hoping I'm wrong…
Browns 27 Ravens 24
Kevin McNelis
There's no other way to put this: this game is HUGE for both teams. Baltimore is trying to keep their improbable position atop the AFC North, while Cleveland is trying to stay afloat in a sea of injury and in-fighting. The winner is likely to come down to performances from their star players, and the stars always shine the brightest in prime time.
— There might not be a bigger star player in this matchup than Lamar Jackson. After missing last game due to illness, he'll come into this game rested and, in his words, "120 percent." By the same token, Lamar has said in the past that he'd rather play without a break than rest, so I expect him to have a clunky first quarter as he tries to shake the rust off. By the second half, he catches fire and finishes the game with three TDs through the air.
— Baltimore's defense has been vulnerable to the home-run TD, and I think Nick Chubb rips a long TD run in this game. I also think that, with as injury-plagued as the Browns receivers are, Baltimore's main focus defensively is stopping Chubb at the point of attack. The long run that Chubb rattles off to the house will account for more than half of his rushing yards on the day.
— This is maybe the boldest prediction I've made all season: Myles Garrett doesn't record a sack. Baltimore's O-line is likely to surrender sacks, but again, game planning will lend itself to prioritizing the blocks on Garrett and getting rid of the ball quickly.
Ravens 34 Browns 27
Ben Dackiw
For the love of god, can the Ravens play 60 full minutes this week?
The Ravens being banged up in the secondary, to put it mildly, might be problematic, but Baker has quite a few injuries himself. We'll see what matters more on Sunday night.
Lamar Jackson being back will be huge. Wanna leave seven guys in coverage? Good luck with that.
Jack Conklin's status is still a question mark, but him being out would be a plus for Oweh and Houston. If Conklin sits, Baker could be in for a long day.
The Ravens offense will finally get some consistency, scoring on the opening drive and only move forward from there
Rashod Bateman will finally find the end zone for the first time
The Ravens will eat into their turnover deficit, going +2 on the day
Marlon gets a pick, Queen forces a fumble
Devonta Freeman continues his campaign for lead back, finding the end zone
Ravens 30 Browns 23
Drew Kordula
If you say you have ANY idea what's going to happen in this matchup, you're lying to yourself. Nothing has come easy for either of these teams this season and I don't foresee that changing this week.
The Ravens should get Lamar Jackson and Marquise Brown back this week after deciding to keep them out for the game in Chicago. That will give a much needed boost to this Baltimore offense at the skill positions, but with the offensive line continuing to struggle, all bets are off.
On the Cleveland side of things, Baker Mayfield continues to play through numerous injuries to the detriment of the Browns. If they're unable to run the ball against the Ravens' 2nd ranked rush defense (I know, I was surprised at that ranking too), it could be lights out for Mayfield in this one. I wouldn't be surprised if Case Keenum made an appearance.
Ultimately, I have no idea who to take in this one. The Ravens at -4 seems just about the right number to me. I think this game will be just as ugly as the past month has been for both teams, but I'll take the Ravens to win by a score. I also LOVE the over.
Ravens 30 Browns 24
Chad Racine
This is the start of the tough stretch of the schedule. With the Ravens only having one division game and getting blown out in that game we really don't know where the Ravens stand in the division. The Ravens are about to be tested with every game for the rest of the season.
Baker Mayfield has the lowest Pro Football Focus rating that he's ever had in a single season. The Browns also have a handful of banged up players, but this is a division game and we know anything can happen.
• Lamar Jackson bounces back with a strong performance with 3 touchdown passes, 240 yards and 60 rushing yards.
• Rashod Bateman will be the leading receiver with 80 yards, 5 receptions but still no touchdowns.
• Mark Andrews, Sammy Watkins and Devin Duvernay will be the recipients of the touchdown passes.
• Geno Stone will have his first NFL interception.
• Patrick Queen will have a sack.
• Justin Houston will have a strip sack fumble recovered by Odafe Oweh.
Ravens 31 Browns 27