I've seen the words "has been placed on the Covid-19 reserve list" more times than would be ideal for someone who enjoys watching all the playing talent in the NFL each Sunday. The Ravens have escaped this somewhat but at the time of writing, Chuck Clark is the first of what could be many casualties. And Clark potentially being out completes the set of Ravens starting Defensive Backs missing this season. It also continues the theme for this week, for both teams, of key players missing through injury.
Read on to find out how the Ravens might overcome theirs, and beat the Packers this week…
Defensive Keys
Matt LaFleur's Revenge Week?
Only one place to start this week, and that's how to slow down an already formidable offense that has well and truly found its stride in the last three games. Each of those weeks has brought an offense in the top five in terms of efficiency for that game week, and an offense that is second only to the Buccaneers over the course of the season in Football Outsiders' DVOA metric.
That's a daunting task for the Ravens, especially given how depleted this team's secondary is and how Aaron Rodgers can expose even the best defensive backfields in the league.
There is someone else though, who the Ravens need to be concerned with, and it's not Davante Adams, who I'll mention later. LaFleur took over this team and the offensive play-calling two years ago and has established himself as one of the brightest minds in the NFL Head-Coaching circle since. He has a unique offense at his disposal; his brain – particularly his ability to gameplan for specific defenses, and Rodgers' arm, have been a match made in heaven.
LaFleur worked with Kyle Shanahan at multiple stops throughout his career as a coach in the NFL, and worked with Sean McVay with Shanahan in Washington, before coaching with Shanahan in Atlanta, then reuniting with McVay in Los Angeles. Both men clearly think highly of LaFleur, hiring him at multiple stops and away from each other at various points. LaFleur has shown exactly why, now in his third season at the helm in Green Bay.
This isn't the first time that LaFleur has faced off against a Wink Martindale-coordinated defense. Before he joined the Packers, he endured an ignominious stint as Titans Offensive Coordinator in 2018. He left McVay, and Los Angeles, to get a chance to call his own plays. Just a few short weeks before the face of the Ravens franchise changed forever with the move to Lamar Jackson under Center, the Joe Flacco-led Ravens went into Nashville as Martindale and LaFleur's units faced off on the other side of the ball.
Many might remember that game, as the Ravens shut out the Titans, limited Derrick Henry to 21 yards rushing and sacked Marcus Mariota ELEVEN times. This was an embarrassment game for that Titans offense and it would be interesting to hear what LaFleur thinks of the game now – whether it was a low point for him in his career and whether it's a motivating factor for him in this week's game. From what can be seen of LaFleur, I suspect a matchup with a creative defensive play-caller like Martindale will be motivation enough.
Nobody should be expecting those eleven sacks to repeat themselves this weekend, but getting pressure on Rodgers without providing him with too many blitz packages to carve up will be key this week for the Ravens.
Rodgers' metal acuity can cover up all manner of challenges that the Packers face week-to-week and season-to-season. This year, it's injuries on the Offensive Line; Rodgers regularly gets his patchwork protection unit into the right call for the defense they're facing and gives himself enough time to throw, getting the ball out quickly this year.
This week though, he'll be without almost all of the first choice Offensive Line, particularly if David Bakhtiari continues to sit out this one, as he done all year. The impressively versatile Elgton Jenkins, who normally plays inside, but was filling in ably for Bakhtiari is also out, as is Josh Myers, and likely Billy Turner too. That will mark the first time the Packers have been down a starting caliber Offensive Tackle on both ends of the line.
It's for this reason that I would like to see the Ravens challenge the Offensive Line of the Packers specifically this week. That means no heavy pressure packages that rely on a Quarterback not being able to pick up the blitz and get his Offensive Line in the right protection call. There is no point testing Rodgers' ability to do this, as he will carve up the Ravens behind their blitzes. But there are ways to put this makeshift Offensive Line under the spotlight.
Rodgers' "Covid toe" helps – his mobility was already not what it once was, so the first thing I would use is stunts and games. Martindale has at times put a moratorium on stunts and games this year. It's always a risk to vacate rush lanes and try to get into others, but a hobbled Rodgers shouldn't be able to punish them too badly for this. Stunts, with some of the dynamism the Ravens possess on the Defensive Line, particularly the burst and relative speed of Justin Madubuike and Odafe Oweh, should be something they look to work against this depleted Offensive Line. Stunts challenge the Offensive Line specifically with communication and ability to pass off rushers effectively to each other, so you'd bet there would be some success to be had against an O-line working together as a unit for the first time.
Look for the Ravens to work some simulated pressures into the gameplan too. They're still pressure packages, but involve enough defenders dropping into coverage to combat Rodgers and his ability to use his receiving corps to his advantage – more on that next. Rodgers will have seen most of what Wink has in his vault before, but they could surprise him and the zone drop from defenders at the line of scrimmage should keep the Ravens from being beaten quickly.
If games/stunts and simulated pressures start to work, expect to see one final piece to the gameplan to get pressure on Rodgers woven in: delayed blitz from the second level. Bringing someone from the second level – the Ravens have some excellent blitzers there – slightly delayed, would enable the Ravens to disguise their pressure beyond the usual overload at the line of scrimmage that they deploy.
It's not a well that can be visited often but it's one I'd go to this week against Rodgers.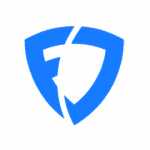 FANDUEL SPORTSBOOK
States: AZ, PA, NJ, IL, IN, IA, CO, WV, VA, TN, MI, CT
GET THE APP
NEW PLAYER BONUS
BET $1, WIN $150!


COWBOYS OR CARDINALS TO WIN!
BET NOW
Pick your poison – blanket Adams?
The receiving weapons at Rodgers' disposal are also a problem for the Ravens this week. Davante Adams causes headaches for the very best defensive backfields, and the Ravens are nowhere near at full strength there, as already mentioned in the intro. Normally even teams who have a shut-down, number one Cornerback need to do more than just lock up their best guy with Adams. The Ravens don't have anyone that can matchup with him and will need to deploy all possible coverage strategy to keep him relatively quiet.
With the Packers, teams have to make a choice between risking that Adams might beat them and risking that the cast of other characters might beat them. There are clearly plans that can be put in place to stop a number one receiving threat, and the choice for the Ravens this week is to employ this normal plan for facing a high-end Wide Receiver or, understanding the vastly superior skill of Adams set against the Ravens missing pieces in the secondary, to employ a plan that over-commits resource to stopping Adams. This could mean rolling coverage his way snap-in and snap-out, looking to get cone coverage on him consistently, and severely reducing his target count by forcing Rodgers to look elsewhere.
The second plan, risks allowing Marquez Valdes-Scantling or Allen Lazard to beat you. Both receivers blow severely hot and cold. With Robert Tonyan and Randall Cobb missing through injury, look for the Ravens' best bet for slowing down Rodgers this week in coverage, to come from selling out to stop Adams with Anthony Averett and a slew of other defenders each snap. This would leave Chris Westry and a hopefully returning Jimmy Smith one-on-one with MVS and Lazard.
This week is when the Ravens really start to feel the loss of Marlon Humphrey, who would have allowed the Ravens to commit slightly less resource to stopping Adams, but man coverage is still the best bet against a Quarterback who is especially adept at carving up zone coverage. And outside of Adams, I'm not a believer in the receiving skills of Valdes-Scantling and Lazard enough to warrant moving off man coverage assignments for Smith and Westry, who are both built better for this than zone.
Dillon and Jones in tandem
There is much talk about the best running back tandem in the league – usually playing out in three different ways:
*As two relatively even characters such as the Ravens' very own J.K. Dobbins and Gus Edwards – crying-face-emoji.
*As one more experienced back taking more snaps but being relatively equal in talent, like with Ezekiel Elliott and Tony Pollard with the Cowboys.
*As a more dominant lead back with a backup capable of working as the lead back in most other rooms, a la Dalvin Cook and Alexander Mattison.
The Packers have their own version of this in two of the most efficient backs in the league in Aaron Jones and AJ Dillon. As Dillon develops and Jones gets over some injuries that he's been facing this year, they haven't really seen the best of this pair working in tandem, but they are difficult to stop if the Packers have both healthy and Dillon up to full speed with the NFL game.
I could focus on their running style and the scheme that the Packers use to get the best out of them, but the more interesting thing to focus on here, is how LaFleur might use both of them on the field at the same time in split-back formations.
They are both threats out of the backfield; Dillon is a surprisingly good receiver because of being surprisingly nimble and fleet of foot despite his size – something that drew the Packers to him when drafting him two years ago. Because of the threat that both pose LaFleur can, though he hasn't had too much chance to as yet, use them both in split-back formations and manipulate the defense while doing so.
If they do both play, look for LaFleur to use them in tandem as one way to expose what the defense is doing pre-snap. They are able to use a motion that brings one of the backs behind the Quarterback and the other back, while in shotgun, and sends them out to the opposite side of the formation. This changes the numbers for the defense to face on one side of the defense and often forces a defender to respond, giving up the coverage call and changing the leverage of the defense. They can also then throw or run the ball out of this look depending on the defensive response.
This is just one example, of course, of the plethora of ways LaFleur and Rodgers have at their disposal to diagnose what a defense is doing but, it reveals well one of the ways in which the Ravens could beat the Packers this week.
The Ravens need to add more disguise than usual to their defense to keep Rodgers guessing. They could use the structure of their defense to make this a chess match. Understanding that the Packers are trying to get you tip your hand every time you come onto the field as a defense, the Ravens could employ some rules that falsely respond to motion, hard counts or other tactics designed to expose the defense.
They could trail a motioning Dillon out to the sideline showing man coverage before dropping back into zone coverage at the snap. Followed by the next time, trailing him and covering him in man. Alternating real and false, disguised responses to the Packers own tricks could be one part of what will clearly need to be a detailed gameplan to neutralize an all-time great, who the Ravens thankfully, only have to face once every four years (for now.)
Offensive Keys
Getting Huntley comfortable
I could write this piece on Sunday morning and I'm not sure we'd be any clearer on Jackson's status for this game. The Ravens will surely have a better idea themselves of whether their starting Quarterback suits up this week and will be game-planning accordingly, and while they have deliberately chased a similar style backup to Lamar in Tyler Huntley, I think Huntley's inexperience drastically changes the approach they might take to beating the Packers.
Those who have been following Battle Plans each week, will understand that the Vic Fangio defensive scheme is the epitome of en vogue, as far as the NFL is concerned. Multiple Defensive Coordinators are attempting to implement the scheme and Head Coaches are chasing defensive coaches with links to Fangio.
The Packers made Fangio a Grandfather in his coaching family tree of Defensive Coordinators, when they hired Joe Barry from the Rams earlier this year (Barry having worked for Brandon Staley for one year in Los Angeles). Barry had been relatively unsuccessful his first two stints as a Defensive Coordinator so it was a gamble that Staley's, and therefore Fangio's approach, had rubbed off on him.
In truth Staley is an innovative defensive mind himself and had found ways to mold the scheme he learned from his mentor, to the personnel he had with the Rams. Coaching with him will have given Barry things he wouldn't have gotten from coaching with Fangio himself.
Barry has tried to implement the scheme with some success for the Packers. In truth, all Green Bay needed was a more serviceable defense than the ones they have had in the past to give Rodgers and LaFleur a real shot at a Super Bowl. Barry is on the verge of giving them that. The 16th ranked defense according to DVOA, gives them an exactly middle-of-the-road unit to work with that has been improving as they become more comfortable with what they are being asked to do.
This scheme, as I've explained on numerous occasions this season, is a far cry from the Mike Pettine defense that Green Bay fans have watched, and Ravens fans would be familiar with, in recent years. In truth, Pettine was never actually as blitz happy as his mentor Rex Ryan but he certainly blitzed at a higher rate than this Barry defense, which ranks in the bottom five for blitz percentage but middle of the pack for creating pressure.
But the main characteristic of a Fangio-style defense is that same two-high, pre-snap coverage shell can turn into any multitude of coverages immediately post-snap, including particularly prevalent use of split-field coverages.
Both of those key characteristics of this defense change the game week preparation for Huntley. Firstly, the Ravens don't need to focus as much on setting Huntley up well to deal with exotic pressure packages. When his Offensive Line employs those big-on-big protections he needs to be ready for the extra man or the delayed blitz better than he was last week but it shouldn't be a feature of the Packers game plan as much as others have used the blitz against the Ravens. In the NFL a leopard (Defensive Coordinator) can chang his spots week-to-week – but not fully – and the Packers won't go too far away from who they are, especially when they're trying to embed a scheme for what will be more important games for them down the road.
What the Ravens do need to do, is go back to the developing Quarterbacks 101 textbook and look for ways to get Huntley more comfortable throwing the ball. That means moving pockets and specifically half-field reads, allowing him to stay clear of having to consistently read what will be some of the more complex split-field coverages he will have seen in his young career. He saw some of this version of defense against the Sean Desai-led Bears unit, but the Ravens can this time, prepare in earnest for Huntley starting all week, and get some easy wins for him built into the game plan.
There also should be a near-ban on play action this week, I don't want Huntley turning his back to this defense for a second.
Running on a team selling out to stop the run
The Packers defense hasn't been quite as good against the run as they have been against the pass. So there is an opportunity for the Ravens to run the ball. But Green Bay uses five-man fronts at a regular clip and with Huntley under Center, I think they'll take the approach of making him prove that he can throw the ball effectively by selling out to stop the run.
It's important to say that this would be a departure from the normal modus operandi for this kind of defense, which dares teams to run into light boxes while using Safety depth and trigger from solid run defending Safeties to neutralize the running game. The Packers haven't quite got the balance right yet and so aren't yet that effective at stopping opposing running games. It's this, the fact they're facing Huntley (most likely), and the fact that Fangio himself abandoned this principle against the Ravens earlier in the season, that leads me to the conclusion that Barry will look to stop the run first and foremost this week.
If he does this, it will be with his second level defenders and that five-man front that I mentioned earlier. In this eventuality the Ravens need to break out some specific ways to keep the defense off-balance and successfully run the football. The first is the true triple option which I've mentioned before when the Ravens were readying to face the Lions in Week 3. The true triple option, which the Ravens don't run too much of, but could do with Devin Duvernay in the backfield alongside a Devonta Freeman or with a motioning Wide Receiver looping around the back of the Quarterback at the snap, features one of three runs – an inside handoff/shovel, a QB keeper or a pitch to the outside man after optioning the end man.
The beauty of the true triple option is that it enables a team to option two guys on the end of the line of scrimmage. In a five-man front that means the 4 technique inside and the outside Defensive End who can man a variety of alignments. Running against a five-man front like this can prove difficult without plenty of gimmicks like the true triple option or other plays that might change the numbers that this symmetrical defensive front is facing.
That could include multiple pulling linemen, motion for H-backs and Fullbacks to different sides of the formation from their initial alignment or even running more Duo to get double teams on the big bodies inside. This is a must-win game so I would break glass in emergency and dive into the depths of the run game calls that Greg Roman has at his disposal.
Middle of the field
One final quick extra key for this week on Offense is necessary. The weak spot for this Packers defense in the passing game is also, happily, a strength for the Ravens. They give up their most yards over the middle of the field and to Tight Ends. Getting Mark Andrews up the seam and on dig routes will be a big key to victory for the Ravens this week. I'd also expect to see Rashod Bateman have some success over the middle of the field.
Matchup of the week
Duvernay and the Ravens Punt Return Unit vs Packers Punt Unit
I have been desperate to get a Special Teams matchup in for matchup of the week, mainly as an homage to my friend Michael Crawford (@abukari on Twitter). MC has reminded me constantly of the Ravens Special Teams' prowess this season and he watches many of these snaps week in, week out in detail. This week, because of all the injuries, because of the Ravens potentially starting a second year QB, because of the Packers' relative struggles in the red zone on offense, Special Teams is more important than ever.
And this week, is a huge mismatch. The Ravens Special Teams Units are ranked number one according to Football Outsiders' DVOA metric, while the Packers are ranked 32nd. This could not be more one-sided with the particular difference being the punt vs punt return units. If the Ravens can live up to, and exploit their sheer dominance in this important phase of the game, look for them to stand a chance to win this one.
One quick note – Tylan Wallace has been an important contributor for the Ravens on Special Teams, so look for his status pre-game this week as he has been in concussion protocol.