My Picks
Week 10: 3-2 (60.0%)
Overall: 40-34-1 (54.1%)
BDC Lock of the Week
Last Week: 1-0
Overall: 8-7 (53.3%)
Week 16 Whiffs:
— I thought Russell Wilson would go off a bit against the Bears. He didn't, and they lost straight up.
— I wrote this piece last week before we knew Tyler Huntley would miss the game for the Ravens. I'm not sure Lamar at his best would have made a difference on Sunday for the Ravens though.
Through Week 16, here are the ATS Rankings:
As always, here is probably the most important line that you will read:
Disclaimer: Please do not take these picks and expect to make any real money.  I enjoy picking games and the discussions they create so feel free to play along.  I will provide information for each game, but please make your own decisions and BE RESPONSIBLE!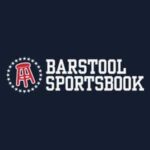 BARSTOOL SPORTSBOOK
STATES: AZ, CO, IL, IN, MI, NJ, PA, VA, TN, IA
GET THE APP
NEW PLAYER BONUS
$1,000


RISK-FREE BET
BET NOW
Feel free to play along, tell me where I'm wrong, post your own picks, or just enjoy the read. Let's try and keep riding the wave into Week 16…
Minnesota Vikings @ Green Bay Packers (-7, o/u 46)
This game is critical for both of these divisional rivals in Week 17. Green Bay needs a win to stay atop the NFC and Minnesota needs one to keep their playoff hopes alive. The ONLY way Minnesota keeps this game close is if they can establish Dalvin Cook on the ground against the Packers' 18th ranked rush defense. If the Vikings fail to control the game on the ground, it could be a long day.
In a game that will all but lock up the top seed for Green Bay, they'll come out and slow down Cook enough to cover the unusually high spread for this divisional matchup. I like Green Bay by double-digits.

Green Bay is 6-1 ATS in their last 7 home games. The underdogs, however, are 4-0 ATS in the last 4 matchups between these two teams.
My Pick: Green Bay -7
Detroit Lions @ Seattle Seahawks (-7, o/u 42.5)
I'm making this pick under the assumption that Jared Goff will be back under center this week for the Lions. It's also possible that D'Andre Swift makes a return as well. Combine those two things with a Seattle team that is struggling mightily and I'll take Detroit and their #4 ATS ranking with the points.

Detroit is 6-1 ATS in their last 7 games. The Seahawks are 2-6 straight up in their last 8 home games.
My Pick: Detroit +7
Tampa Bay Buccaneers @ New York Jets (+12.5, o/u 45)
I was surprised to see this game at below 14 points. So this could be a bit of a sucker bet, but there is such a talent gap between these two teams that it would be hard to bet on the Jets. Just look at the numbers below and you see that Tampa has a distinct advantage in nearly every category. I'm going to ride with her majesty and the Bucs.

Tampa Bay is 4-1 ATS in their last 5 games. The Jets are 1-7 ATS in their last 8 games against the NFC.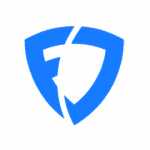 FANDUEL SPORTSBOOK
States: AZ, PA, NJ, IL, IN, IA, CO, WV, VA, TN, MI, CT
GET THE APP
NEW PLAYER BONUS
BET $1, WIN $150!


COWBOYS OR CARDINALS TO WIN!
BET NOW
My Pick: Tampa Bay -12.5
Los Angeles Rams @ Baltimore Ravens (+4, o/u 46.5)
I'm going to assume Lamar Jackson will be out again this week based on that short video that was posted on social media, but the Ravens have proven to be in good hands with Tyler Huntley.
I have this weird, good, feeling about this game for the Ravens. Maybe it's the move to 1pm, or maybe it's the list of guys coming off the COVID list. Either way, sprinkle in some desperation and something screams Ravens win to me.
It really shouldn't though. The Rams have the horses on the outside to really exploit this Ravens secondary and on the other side of the ball, they have All-Pro Aaron Donald going up against an offensive line that has struggled.
I'll be honest, I'm not betting a dime on this game. My head tells me the Rams cover, but my heart has seen this same scenario play out time and time again over the years with this Ravens team. They have no quit in them and at the Bank with their season on the line, I just feel they'll find a way to pull it out this week.
Rams 23 – Ravens 24

The Rams are 1-4 straight up in their last 5 games against the Ravens. Baltimore is 8-2 straight up in their last 10 home games.
My Pick: Baltimore +4
BDC Lock of the Week
Las Vegas Raiders @ Indianapolis Colts (-7, o/u 44.5)
This one is easy just like recent Indy games have been. If the Raiders can contain Jonathan Taylor, they have the ability to keep it close. However, not many teams have been able to do that this season and there's no reason to believe Las Vegas can this week. Taylor will dominate and the Colts will cover. Lock it in.

Las Vegas is 2-6 ATS in their last 8 games. The Colts are 6-1 straight up in their last 7 games.
My Pick: Indianapolis -7
Good luck in Week 17 and I hope you have a safe and happy new year!