Reality Bites at Season's End
As the Ravens prepare for what is likely their final game of the season (unless their friends in Jacksonville can help a brother out), the postgame mood will be somber, even borderline melancholy. Many teammates, intense co-workers for months, even years, some, the best of friends, will go their separate ways. Career journeys will veer in different directions influenced by the salary cap, free agency or an aging skill set. The 2021 edition of the Baltimore Ravens will never be the same.
As fans, we sometimes see the players as pieces to a puzzle, one that we hope is strong enough to compete and win a championship. When the puzzle isn't as strong as that of the competition, we look to strengthen the puzzle with new pieces. The players are mere pawns in the quest for victory and the collateral damage from that viewpoint are the men wearing those uniforms. Sometimes, through our insatiable thirst to win, this element – the human element, is lost upon us.
Think about your job, your co-workers. Those who have become friends and are now entwined in the fabric of your life. If they changed jobs, might the friendship be stressed? It's certainly possible. Such occurrences aren't regular. Maybe they happen every few years. For NFL players, it happens annually – in mass. The average attrition of an NFL roster is 25%. For the Ravens it might be even heavier than that in 2022.
Brandon Williams, Calais Campbell, Derek Wolfe, Pernell McPhee, Jimmy Smith, DeShon Elliott, Anthony Averett, Tavon Young, Sam Koch, Patrick Ricard, Alejandro Villanueva, Ben Powers, Bradley Bozeman, Anthony Levine, Sammy Watkins, Josh Oliver, Eric Tomlinson, Latavius Murray, Devonta Freeman, Miles Boykin and even more could be leaving.
Of course, this is what the players sign up for. They know it going in. It's the nature of the beast, the nature of the NFL – Not For Long.
No. 1 Receiver
Earlier this week I wrote a piece about Marquise Brown and the pending 5th year option that the Ravens must exercise by May 2 or risk losing Brown following the 2022 season. RSR's capologist Brian McFarland estimates that the option will cost roughly $13M. We asked fans in a poll what the Ravens should do and the results as of this writing, are 52% to 48% against exercising the option.
Many will debate Brown's accomplishments and throw shade while concluding that the 2019 first-round pick is not a true No.1 receiver. What does that even mean?
If you define a "true No. 1" as a player who has great hands, stretches the field, runs the full route tree, navigates between the hashmarks fearlessly, makes big plays and contested catches while moving the sticks, I'd agree. But how many of those players actually exist?
Labeling a player as a "true No. 1" doesn't mean anything. Productivity in a specific scheme does. Brown has provided that. He's improved each season and this season his numbers have ascended despite a rag-tag offensive line and inconsistency at the quarterback position. Complemented by Rashod Bateman, Devin Duvernay, James Proche and Tylan Wallace moving forward, the receiving corps is formidable and complementary. Brown is the player who takes the top off defenses and that aids the others plus, it enables the scheme.
That said, the $13M is a big number for a player who lacks physicality and may be considered an injury risk. A healthy Brown is worthy of the number. He's a player who will continue to ascend as the Ravens re-tool their offense. It's a tough choice for the Ravens but the bet here is that sentimental value will influence Eric DeCosta. Brown was, after all, EDC's first draft pick as the team's General Manager.
Speaking of EDC…
I've been hearing talk on local airwaves about how EDC has mismanaged the cap; that he's failed to draft an offensive tackle; and that his drafting prowess pales in comparison to that of Ozzie Newsome.
The Ravens spend to the cap each season. That alone should squelch the ridiculous narrative floating around town and perpetuated by a few sports talkers, that Steve Bisciotti is cheap. EDC has been criticized for not employing "new age" concepts like void years. Let's talk about that.
A team looking for additional cap relief can convert salary into bonus and then amortize the bonus over a period of time beyond the original contract, by adding voidable option years. Usually the option years extend beyond what most believe to be the useful life of the player, but such cap maneuvers do provide relief in the present. Eventually the "credit card payment" becomes due and those voidable years will morph into dead money on a team's cap in the future.
To suggest that EDC doesn't use such "new age" concepts and is therefore a poor cap manager isn't true at all. First, voidable years have been around for nearly three decades when agent Leigh Steinberg introduced the concept while negotiating a deal for his client, the 1993 NFL Draft's No. 1 overall pick Drew Bledsoe.
Teams avoided voidable years for a long time because they amount to kicking the can down the road – deferring a current problem to create a bigger future problem. They resurfaced following the pandemic-influenced drop in the salary cap. Resisting the temptation to use voidable years represents long-term fiduciary responsibility. Perhaps the tool was considered at some point by DeCosta, but despite having nearly 22% of the team's cap parked on IR, he passed.
As for passing on an offensive tackle, opting instead to select Rashod Bateman and Odafe Oweh, the best available tackles at picks 27 and 31 were Teven Jenkins (No. 39 overall) and Liam Eichenberg (No. 42). Jenkins had some medical concerns and has played in just 5 games, missing the first 11. Eichenberg grades out as the 80th best tackle per Pro Football Focus. Comparatively speaking, Patrick Mekari is listed as the league's 50th best tackle by PFF.
Guided by their medical staff, the team believed that Ronnie Stanley would be ready to return by the 2021 opener, but we know how that story played out. Was Stanley's failed ankle surgery on EDC too? Look it's fair to criticize, but be smart about it and make some realistic suggestions along the way. Some just aren't capable of that, preferring instead to fuel their dramatic narratives with bad takes and misinformation.
And lastly, regarding the notion that Ozzie Newsome is a superior GM and better on draft day, let's give some consideration to the fact that Ozzie had a Top 10 pick eight times during his 23 seasons as GM and the average position of his first round picks was No. 18. DeCosta has been at the controls for just 3 drafts, averaging the 27th overall pick. And while EDC's first draft now consists of just Marquise Brown, Jaylon Ferguson, Miles Boykin, Justice Hill and Ben Powers, and admittedly that looks rather weak, let's also consider some of Ozzie's first and second round misses (overall pick in parenthesis):
2016: Kamalei Correa (42)
2015: Breshad Perriman (26)
Maxx Williams (55)
2013: Matt Elam (32)
Arthur Brown (56)
2010: Sergio Kindle (43)
Terrence Cody (57)
2005: Dan Cody (55)
2003: Kyle Boller (19)
2000: Travis Taylor (10)
1998: Patrick Johnson (42)
1996: Deron Jenkins (55)
Ravens chance to earn each draft slot, per FPI.

14: 8%
15: 21%
16: 10%
17: <1%
18: 57%
19: <1%
20: 1%
21-32: all under <1% or 0% https://t.co/hmoZdftKAB

— Seth Walder (@SethWalder) January 4, 2022
Ravens Gameday
• Current Line: Ravens -6
• Officiating Crew: Shawn Hochuli, 2nd Highest Penalty Yards Accepted/Game: 120
• Uniforms: Black Jersey/White Pants
• Forecast: Overcast with a 65% chance of rain, High of 40 degrees
• Frog X Parachute Team: Fans are encouraged to be in their seats by 12:30 p.m. to watch skydivers from the Frog X Parachute Team – an extreme aerial parachute demonstration squad – descend onto the field.
• Halftime Entertainer: Cheap Trick
9 years ago today we got to see Ray's last dance in his final home game. Chills. pic.twitter.com/LRhfzMO58x

— The Exit 52 Podcast (@Exit52Podcast) January 6, 2022
Sizzle is coming back to the Bank. @untouchablejay4 is Sunday's Legend of the Game 🔥 pic.twitter.com/ZpZZcrNxqC

— Baltimore Ravens (@Ravens) January 4, 2022
Fun Facts
Iron Men: Only four Ravens have started every game for the injury-plagued Ravens this season (OLB Tyus Bowser, LB Patrick Queen, T Alejandro Villanueva and G Kevin Zeitler).
Mr. Consistency: Justin Tucker has made at least 30 FGs (including 2021) in seven consecutive seasons, marking the most by any kicker in NFL history. With 130 points scored this season, Tucker is also the first kicker in NFL history to score 130-plus points in six straight seasons.
Home Cooking: The Ravens (11-2) in their final regular season home game under John Harbaugh (since 2008).
Team 1,000: WR Marquise Brown (981) needs 19 receiving yards to reach 1,000 in 2021. If he hits the milestone, Brown and TE Mark Andrews (1,276) would become the second Ravens
tandem to reach 1,000 receiving yards in the same season (1996: Michael Jackson – 1,201 & Derrick Alexander – 1,099). With a combined 44 receiving yards Brown and Andrews will eclipse the 2,300 total set by Jackson and Alexander in '96.
6,059 – Total yards the Ravens have gained this season, marking the second most in a 16-game season in team history. Only the 2019 Ravens (6,521) produced more yards through 16 games.
In Memory
One of my favorite things about Facebook is the "Memories" feature. For those not familiar, the feature reminds you of things posted on your timeline on a given day since signing up for Facebook. Today I was reminded of the passing of one of the best Ravens fans of all-time one year ago – Marcus Wyche.
Marcus was passionate. He was willing to debate his opinion as a gentleman. He was optimistic, fair and courageous. Marcus would update me on occasion during his valiant battle with cancer and for a while, he held the lead. Even when the lead slipped away, he "played like a Raven".
Marcus is sorely missed and I hope you will join me in saying a prayer for his family and friends who I'm sure still feel the pain of his absence. God bless his memory…
Our Extended Family
Darin McCann, one of our excellent writers here at RSR just lost his Mom after a battle with pancreatic cancer. I never had the pleasure of meeting Mrs. Betsey but if her son is any indication of the mark she's left on the world, I really missed out. Darin shared this on Facebook:
Our family took a tough hit last night as my mother, Betsey Mccann, passed away after an arduous fight with pancreatic cancer. We're grateful for every second we've had with her, and are thankful for the love and support she's received from her family, friends and caregivers. All prayers and thoughts are warmly accepted.
Speaking on behalf of all of us at RSR Darin, I hope that your love and your memories provide you some measure of comfort during a difficult time. Many blessings to you and your family.
Boulder, Colorado
Family members of lifelong friends of mine who were born and raised in Maryland, once went on a ski trip in Colorado. Upon their return to Maryland they quit their jobs, loaded up the truck and they headed west – to live in Boulder. To this day The Spalding's remain avid Ravens fans. But the good news in this segment ends here.
On December 30th, a downed power line, the collateral damage of extremely high winds, sparked a fire, one that spread out of control due to the uncommon wind velocity and excessively dry ground. Jenn, Ryan, Taylor and Blake Spalding, realizing the pending danger hurriedly filled a backpack with whatever they could. Panic set in as the fire approached their street.
Power was out so the family couldn't open their garage. Making matters worse, the rapidly approaching danger would not allow them to manually open it so that they could drive away in their brand new car. An older car sat in front of the Spalding home on the street and so the family used it for their escape. As they began to drive away a warning indicator notified them of a flat tire but they powered through knowing they needed to flee the area.
Fortunately the family is safe and their collective resolve is strong. Yet they bear emotional scars that may take years to overcome. They lost everything.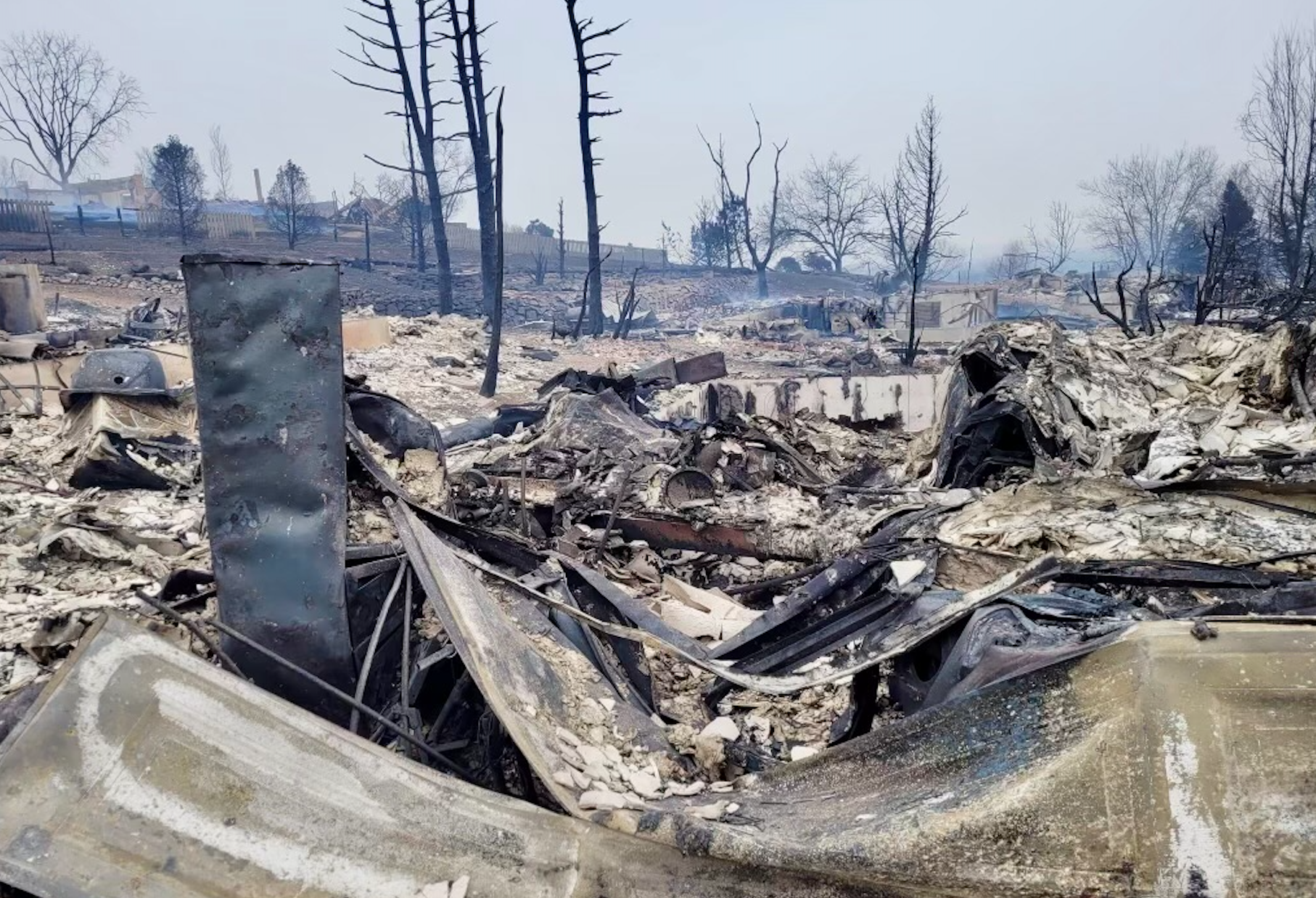 A Go Fund Me page has been established to help the family attempt to restore some normalcy to their lives. I can't even begin to wrap my mind around the severity of their loss, both material and emotional.
I've always said to friends and family that if for some reason RSR fell on its side and eventually collapsed, my biggest takeaway would be the great memories made, second only to the wonderful people I've met, many of whom are now great friends. What I've learned about Ravens fans is that they represent an awesome community with a collective heart of gold, willing to help out their "teammates" in need. Even the smallest contribution goes a long way to getting the Spaldings back on track and restoring smiles to their faces.
Thank you for your time.
Around The Twitterverse
Happy Birthday to my beautiful in all ways daughter Tori who makes my heart smile. Enjoy your day baby girl.

"You belong somewhere you feel free." pic.twitter.com/t15WAz9D0j

— Tony Lombardi (@RSRLombardi) January 6, 2022
Tight end Mark Andrews was voted Ravens MVP and media "Good Guy" by local reporters.

This is the first time in 19-year history of these awards that one player received both honors in the same season.

— Jamison Hensley (@jamisonhensley) January 5, 2022
The Colts haven't won in Jacksonville since 2014.. Will that change on Sunday?
@criscarter80 says Carson Wentz has the most at stake going into Week 18 after a lackluster performance in Week 17. pic.twitter.com/iuWjgmxzwP

— Good Morning Football (@gmfb) January 5, 2022
Everything that needs to happen for the @Ravens to make the postseason. #NFLSeasonFinale

📺: #PITvsBAL — Sunday 1pm ET on CBS
📱: NFL App pic.twitter.com/xKwBt4L8Mo

— NFL (@NFL) January 6, 2022
I can honestly say, I wouldn't have made it this far without you 7 … I appreciate everything, & will miss watching your greatness…one of the very few who's done it all with ONE TEAM … what 👏🏾 a 👏🏾career👏🏾 I'm proud to say that I ever had a chance to play with you 🙏🏾💯 HOF'er pic.twitter.com/4b4Q8ScJol

— Le'Veon Bell (@LeVeonBell) January 4, 2022
We are excited to announce Hearst's @98Rock & @wbalradio as the new flagship stations of the Orioles Radio Network! The partnership also includes unique cross-promotion on @wbaltv11. pic.twitter.com/fTXalMY8uH

— Baltimore Orioles (@Orioles) January 5, 2022
Delete These Tweets ASAP
Jerry Rice, who laughably ran a 4.71 40, would be a practice squad player in today's NFL. A prime Rice, my algorithms suggest, would be the 193rd most effective WR today. Rice, enabled by coach & QB talent, was somewhat effective in his day, but today's WRs are a different breed.

— NFL Data Analyst | Harrison P. Kent IV (@harrisonpkent) January 3, 2022
The Top 40 QB is done. Putting Josh Allen over Aaron Rodgers was the hardest call of the whole list for me. I talk through the Top 4 here:https://t.co/oyfwxglhiL

Also taking questions for tomorrow's #AskMeAnything pod with @PaulWBurmeister pic.twitter.com/8acGerlxI8

— Chris Simms (@CSimmsQB) June 24, 2021
This Day in Music History
In 1973, per ThisDayInMusic.com, Carly Simon's 'You're So Vain', (with Mick Jagger on backing vocals), started a three week run at No.1 on the US singles chart. In 2015, after keeping quiet for more than 40 years, Carly Simon admitted that 'You're So Vain' was about Warren Beatty, but only one verse of it. Simon said the other verses were about two other men.
Music Fanimal
This week's Music Fanimal features Barry Prosser. Barry is a unique guy who walks through life with a gait that expresses joy and kindness and those qualities come through in his music. He's respected immensely in and around Baltimore and after watching this episode, you will understand why. His song selections are:
9:56: In My Life (The Beatles)
21:18: A Barry Prosser Original
29:40: Our House
My Single Friend
My Single Friend met this really attractive girl on NY Eve and he liked her so much they met again for drinks last night. Almost immediately they talked about the Ravens game this Sunday at The Bank. It was then that he learned the girl is a Yinzer. He stood up, put on his coat, slapped $20 on the bar and walked out without saying another word.
I love that guy!