Cap Space, Player Moves & The Wild Card Games
By now we've all had an opportunity to process the last of a string of bitter Ravens defeats during the 2021 season, this time to the Pittsburgh Steelers. Even if the Ravens had won the game, this weekend would be no different for all of us and the team. We'd all be watching from home or Lib's Grill or you favorite watering hole, thanks to the Patriots inability to take care of business last weekend in South Florida against the Dolphins.
From a big picture perspective, particularly now that the win would be for nothing more than pride and a slightly shinier history lesson, the loss helps the Ravens in that their draft position improves to 14th and they'll now play a fourth-place schedule moving forward which will include teams like the Jaguars, Giants and Broncos.
That being said, the time has come to turn our collective attention towards the offseason where the seeds of hope are planted for the 2022 regular season. And as it does every year, the re-tooling process starts with the pruning of the current roster. RSR's Brian McFarland has done an excellent job of setting the offseason table for us with thoughtful articles that represent mandatory reading for the most discerning Ravens fans.
Ravens 2022 Salary Cap Preview
Last night I had the privilege of taking a deep dive into the offseason with Brian and The Athletic's Jeff Zrebiec. I highly recommend following Jeff on Twitter and subscribing to The Athletic.
There's a lot to digest in this podcast and I encourage you to listen in because there are insights from Messrs. McFarland and Zrebiec that you aren't likely to hear anywhere else. Below you'll find the Soundcloud version. Later today the podcast will be available wherever you get your podcast. Please be sure to follow/subscribe on the platform of your choice.
Among the most challenging discussions are:
• The 5th-year Option for Marquise Brown. Jeff offers some compelling reasons why the Ravens will exercise what is expected to be a $13M option in 2023.
• The contract situation of Marcus Peters, complicated by money, injury, age and the Ravens lack of defensive playmakers. What options are available to Eric DeCosta & Co.?
• As it stands today, Lamar Jackson carries a $23M cap number into 2023. Brian describes ways in which the Ravens can cut that number in half.
• Key players who are unrestricted free agents, will hit the market in March. The Ravens will need to get creative if they opt to bring back players like Bradley Bozeman, Patrick Ricard, Anthony Averett and Justin Houston.
• They'll also need to decide on some veterans who are teetering on the brink of retirement such as Brandon Williams, Calais Campbell and Jimmy Smith.
• When EVERYTHING is considered, the Ravens are currently $7.2M under the cap for 2022. BUT…we comb through the roster and figure out ways to create an additional $42.5 – $45.5M in cap space!
Shame on 105.7 The Fan
On Tuesday I tuned into Inside Access to see what the always delightful and pleasant pairing of LaCanfora & Weinman were up to.
It didn't take long for me to change the station to something more compelling, like Kids Place Live on Sirius XM.
During the segment that I pushed through, the pair played a few sound clips from players who shared their retrospective thoughts on the season, one of which was the clip below from Lamar Jackson.
"My team never blinked." @Lj_era8 pic.twitter.com/saYkuSXTSx

— Baltimore Ravens (@Ravens) January 10, 2022
Upon returning from the audio, Weinman decided that it was appropriate to poke fun at Lamar's used of "blowed", mimicking him at least twice before I tuned out – turned off by Weinman's mean, condescending, pompous attitude, completely devoid of any respect or decency for a player (Lamar) who has been nothing short of an ideal athlete and man since arriving in Baltimore, willing to accept blame and distribute praise. He's an outstanding role for kids and is adored by his teammates. He deserves far better from Weinman as do the listeners of The Fan and their sponsors.
Funny Money
Speaking of The Fan, I've decided that I'm going to unleash my inner Jeremy Conn and make some hypothetical wagers on NFL games throughout the playoffs. Now I'm not much of a betting man although I did win a few schillings last weekend following a hunch. So let's just say I'm feeling my gambling oats (but not enough to really bet). Well maybe…
Anyway, I'm going to give myself $1,000 in Monopoly money and we'll see how long it lasts. Will I get to pass "Go" and collect or will I end up in jail or go bankrupt?
For starters, I'm going to make a $100 play on each of this weekend's (and Monday's) Wild Card Games.
Raiders at Bengals (-5 ½), over/under 49
The Raiders have been resilient down the stretch, propelling them into the postseason dance. And while this is a different Raiders team than the one the Bengals dismantled back on November 21, these teams aren't that far removed from Cincinnati's 32-13 pasting of the pirates in Las Vegas. That's just too recent to ignore.
So I'm going to go in on this game with a teaser that gives me 6 ½ points to play with. I will tease the line down to Bengals +1 and tease the over/under up to 55 ½ and bet under. I think the cold, windy elements with a 25% chance of snow keeps the scoring down a bit.
Patriots at Bills (-4), over/under 44
These teams have played twice since December 6 and they've split with the Patriots winning 14-10 in Buffalo on a damp, extremely windy night during which Mac Jones threw just 3 passes, completing 2 for 19 yards. Then on December 26, the AFC East rivals squared off in New England where the Bills won 33-21. The game was never close.
This week it's back to Buffalo where the temperature at kickoff is expected to be THREE DEGREES and feel like -8! That should keep the scoring down and invite a close game. With that in mind, I'm going for another teaser. I'll tease the number up to Patriots + 10 ½ and the o/u up to 50 ½ and go under for another $100.
Eagles at Bucs (-8 ½), over/under 46
I have no real feel for this game. Tampa is down a few of their offensive weapons while Philly might play with reckless abandon since few thought they'd be dancing to begin with. I like the Bucs in this one, laying the 8 ½. But I'm not really feeling this $100 bet AT ALL!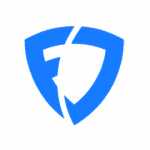 FANDUEL SPORTSBOOK
States: AZ, PA, NJ, IL, IN, IA, CO, WV, VA, TN, MI, CT
GET THE APP
NEW PLAYER BONUS
BET $1, WIN $150!


COWBOYS OR CARDINALS TO WIN!
BET NOW
49ers at Cowboys (-3), over/under 51
So many of the national pundits are talking about the Niners as the team no one wants to play and I get that they're a talented team that is on a roll, but in Dallas against that defensive front and the opportunistic Trevon Diggs, I can't put my money on Jimmy Garoppolo, even if it is the Monopoly version. Let's tease up the line to 57 ½ and go under, and the Cowboys to +3 ½ for a hunny!
Steelers at Chiefs (-12 ½), over/under 46 ½
Will this be Big Ben's last game? Well, if he's true to his word and does retire (I'm not banking on that), this will absolutely be his last game. I think this one is over by midway through the third quarter. I'm all over the Chiefs, happily laying the 12 ½ for a Benjamin.
Cardinals at Rams (-4), over/under 49 ½
These NFC West rivals split this season, each winning on the other team's turf. I think that trend ends on Monday and the Rams advance, but I look for a close game. The totals in the two previous matchups were 57 and 53, respectively. The total might not reach those heights this time around but it will be close. So I'm going to play with the 6 ½ again, tease the total down to 43 and bet over. As for the matchup, I like the Rams a little but I like the Cardinals teasing the line up to 10 ½ and taking the points for five Andrew Jacksons.
We'll tally up the winnings and present them in next week's Ravens Town Tavern.
This Day in History
On January 13, 2002, the great Elvis Grbac led the Ravens to victory in Miami over the Phins by the score of 20-3 to advance to the Divisional Round to take on the Steelers. The game didn't start out so well as Jermaine Lewis fumbled the opening kickoff to set up the Dolphins for the early lead, 3-0 on an Olindo Mare FG. From that point forward it was all Ravens.
On This Day in #Ravens History

Baltimore defeated the favored Dolphins in Miami 20-3 in a Wildcard match that featured:

Elvis Grbac 12/18, 133 YDS, 1 TD
Terry Allen 25/109, 1 TD
Jason Brookins 10/65
T.O.P. 37:54 to 22:06 BAL
BAL out-gained MIA 347:151
Duane Starks 1 INT pic.twitter.com/MXcMl8SLaq

— Russell St. Report (@RussellStReport) January 13, 2022
Three Years Ago Today…
My Single Friend
MY SINGLE FRIEND doesn't like to remain friends with his ex's after a breakup. He said it's like a kidnapper asking to stay in touch after they let you go.
Music Fanimal
The iconic local rock star Rob Fahey is not only a talented musician, he's also a huge sports fan and has written songs about sports including the "classic", I F***ing Hate Tom Brady! This song, obviously sampling from Elton John's Benny & The Jets, Rob spices things up for none other then Ben Roethlisberger who maybe sorta shoulda woulda coulda be retiring after the Chiefs thump the Steelers on Sunday night. We'll talk again next week everyone! Enjoy today!