Our playoff prediction challenge kicked off last weekend, and Adam was RSR's version of the Buffalo Bills, steamrolling the competition. We gave one point for a correct winner, two additional points for picking correctly against the spread, so there were three points possible per game. With six games completed, Adam has a perfect 18 points. He's at @adambmore if you want to invite him to Horseshoe Casino this weekend…
Here are the standings after one week:
18 Points
Adam
15 Points
Taylor
14 Points
Kevin, Aidan
13 Points
Tony
11 Points
Dev, Rob, Ron, & Drew
10 Points
Derek, Ben
9 Points
Darin
8 Points
Chad, Nikhil
Divisional Weekend Spreads & Picks
Here are the games with point spreads for divisional weekend:
Bengals (+3.5) @ Titans
49ers (+6) @ Packers
Rams (+3) @ Bucs
Bills (+2) @ Chiefs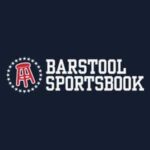 BARSTOOL SPORTSBOOK
STATES: AZ, CO, IL, IN, KS, MI, NJ, PA, VA, TN, IA
GET THE APP
NEW PLAYER BONUS
$1,000


RISK-FREE BET
BET NOW
And our picks…
And when you're perfect, you get to explain yourself. Take it away, Adam…
Bengals 30 Titans 24
This is gonna be painful to watch, but I'm going with my gut and not my heart. The Bengals offense is just an efficient, well-oiled machine, and I don't think the front seven of the Titans will create enough chaos to break their rhythm. Derrick Henry returning will help the Titans balance their offense but they won't be running Henry full-go as he's just returning from injury. Bengals in the AFC Championship… I just vomited in my mouth.
Packers 34 49ers 20
A rested Aaron Rodgers… two weeks of planning for Matt LaFleur (super underrated HC)… and the Packers getting back some defensive help, going against the 49ers where Jimmy G isn't 100% and there's a few defensive stars whose playing status is in limbo. I don't know how you could possibly pick against Green Bay here.
Rams 27 Bucs 20
Down goes the king! It's always hard to pick against Tom Brady but the Rams are on fire right now, the Bucs OL is dealing with injury issues, and Matthew Stafford vs Rodgers is gonna be a FUN NFC Championship Game!
Bills 34 Chiefs 30
Josh Allen is going to walk into Kansas City with some swagger and take out the Chiefs this weekend (for the second time this season) en route to a well earned AFC Championship appearance. Kansas City has been very Jekyll & Hyde this season, and blowing out a bad Pittsburgh team didn't convince me that they're THE team in the AFC. Allen will have the Chiefs number again (it was 38-20 earlier this season) and a Bills-Bengals AFC Championship has all of Baltimore in Josh Allen's corner.