From the bottom of my heart, I hope the Baltimore Ravens Flock never experiences a day as tragic as yesterday ever again. Hours after learning of the tragic passing of Jaylon Ferguson, we experienced another tough loss. Tony Siragusa died at the age of 55.
Everyone has a Tony Siragusa story. He was a one-of-a-kind presence. He made us laugh in a way that made us feel like part of the team. Part of the magic is that he never grew up, he had the spirit of a kid the whole way through. The Goose will always be a legend. If only the Ravens Flock could gather by a campfire tonight, we'd all have a story to pitch in about number 98.
When I was 10 years old, I decided to give football a chance. It was the first year I got into the game and the Ravens won the Super Bowl. I became absolutely obsessed and Tony Siragusa was one of the players I remember the most from that time. I owe a lot to Siragusa personally. He really helped me foster my love for this game.
In the middle of the defensive line, he was the biggest personality on the team. On a roster with Ray Lewis and Shannon Sharpe, Siragusa was often the player that you wanted to be wired on game days. I'll always remember him with a cigar in his smile and his Super Bowl XXXV visor on upside down.
[Related Article: The Goose is Gone]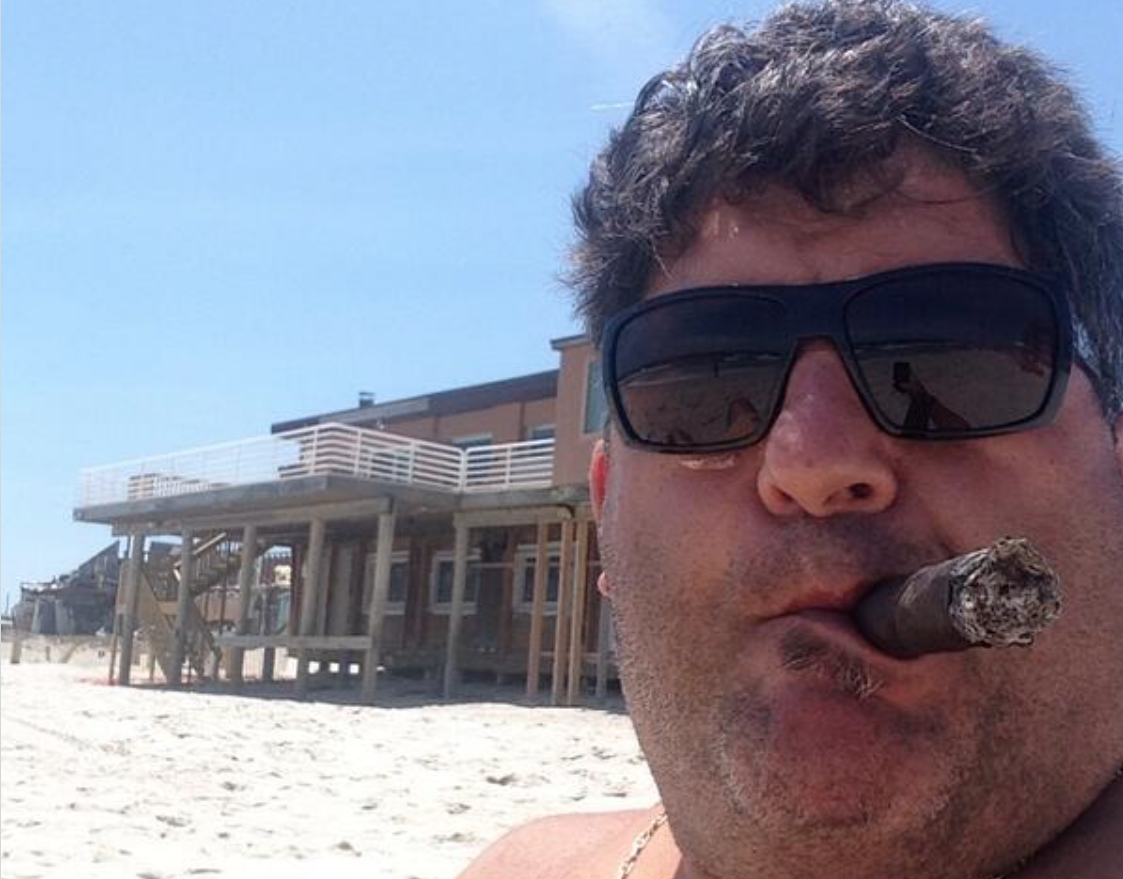 The Ravens like to say "Play like a Raven." There are a lot of players who collectively were the architects of that phrase and embodied what it means. The first name you think of is Ray Lewis and then maybe Ed Reed and Terrell Suggs come to mind after that. Siragusa can't be overlooked. The world was his stage, and he had a smooth confidence that you couldn't shake. He was tough and gritty and he found a way to make the battle in the trenches fun. Siragusa was larger than life. Playing like a Raven means being true to yourself and authentic like Tony Siragusa.
Tony was a Raven from 1997-2001. He had a strong run with the Indianapolis Colts from 1990-1996. Siragusa was an old-school defensive tackle. He was a great space-eater, and he swallowed up rushing lanes like it was an all-you-could-eat buffet. While he's not currently in the Ravens Ring of Honor, you couldn't write Ravens history without him. He had 22.5 sacks and 564 tackles in his NFL career.
Siragusa was the definition of a rock-solid player. He wasn't a generational talent like Haloti Ngata or Aaron Donald and he'll probably never be inducted into the Pro Football Hall of Fame. That being said, he will never be forgotten and he was a consistently powerful force at his position. When he engulfed Rich Gannon in the AFC Championship Game, it almost seemed like he made Gannon disappear for a second.
It is arguably the most memorable quarterback hit in Ravens history.
As a player, he won't be remembered by his statistics but by the impact he had as a hard worker who did the unglamorous job at the line of scrimmage. As a person, he was a loveable giant. My heart goes out to his family and his teammates. He will never be forgotten and his memory will always be a cherished part of Baltimore sports lure.