Ravens Rap with Steve Bisciotti
Print this article
Ravens owner Steve Bisciotti joined us on The Ravens Rap on Wednesday, October 18 to discuss the things going on at The Castle as well as the 2017 season to date. We were asked in advance to avoid the topic of the player protests.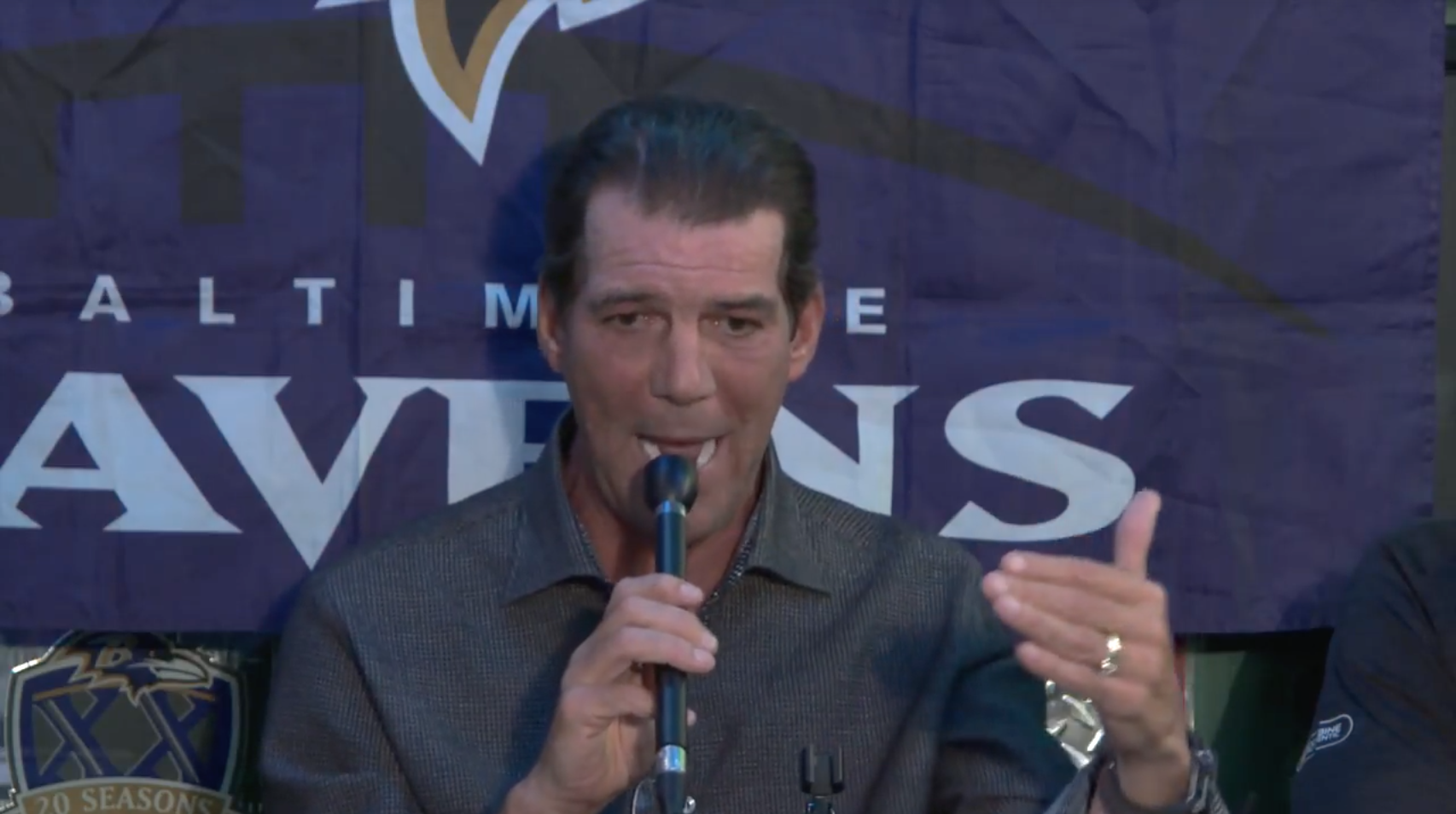 This video (at the top of the page featuring Toyota) captures Parts I and II of the show which is aired on Delmarva's ABC 47, WMDT TV. I sat in with Steve and Mike Bradley (aka Mike Popovec) for the TV portion. The show will air in its entirety on ABC 47 at noon on Sunday.
During the podcast portions below, Bruce Laird sat in with Steve and Mike. These will be aired in their entirety on 92.7 WGMD, The Talk of Delmarva also at noon on Sunday as the lead in for the radio broadcast of the Ravens at Vikings.
Video Segment I
• The team Steve Bisciotti wanted to buy
• Steve's future with the Ravens
• The best and worst of being an NFL team owner
• The highs and lows of an NFL season
• Critiquing of the Ravens from inside The Castle to the media
• Parity in the NFL
Video Segment II
• Ravens news and notes
• Injuries in the NFL
• The CBA & Training Camp
• A proposed new NFL schedule
• Prediction for Ravens at Vikings
Podcast Segment I
• Steve's relationship with John Harbaugh
• The Owner's Box
• Adjusting after a loss
• Fan's reactions to wins & losses v. players/coaches
• Bisciotti's use of NFL Game Pass
Podcast Segment II
• "You're fired!"
• Shut up! Listen! Learn!
• Marlon Humphrey