Ray Lewis' Inaccuracy on Finances
Print this article
In an interview with Foxbusiness.com, Ray Lewis explained the challenges players faced when dealing with financial advisors. To help combat that problem for athletes, he has begun to support an investment firm startup. With a Hall of Fame career and his energetic charisma, I'm sure Ray taking a moment to talk to the players as they enter the league is a moving experience for them. Some of the young men Ray sits down with may never be as successful as Ray was, even under the most ideal circumstances. Thus, his experiences should give them perspective to always consider their lives after football.
The sheer volume of NFL players going broke after their playing careers is cause for concern. Hearing the statistics, a young player will listen to a retired athlete with as much experience as Ray. Any advice Ray offers could have a lasting effect on the mindset of that player.
I'm a big fan of Ray Lewis as a player, but I can't say I'm a huge fan of his takes on players' finances. "Everybody's not signing a $20 million contract," Ray told Fox Business. "Some guys are coming in and their signing bonus is $2 million.  At a 39.5% [tax bracket], you break that down, you may walk out with $1.4 million."
First of all, the average drafted player is not receiving anywhere near a $2 million dollar signing bonus. The 2016 Ravens third round draft pick, Bronson Kaufusi, when he signs his contract will receive about an $845,000 bonus, according to RSR Cap guru Brian McFarland.
Secondly, the taxes and fees on a $2 million one-time payment are a lot higher than the $600,000 Ray estimated. If someone counted on netting and spending $1.4 million from a $2 million bonus, they may incur a serious tax problem. Between agent fees, the various insurances (Medicare and FICA), and most importantly the state and local taxes, it's unlikely they'd walk out with even half of their $2 million signing bonus.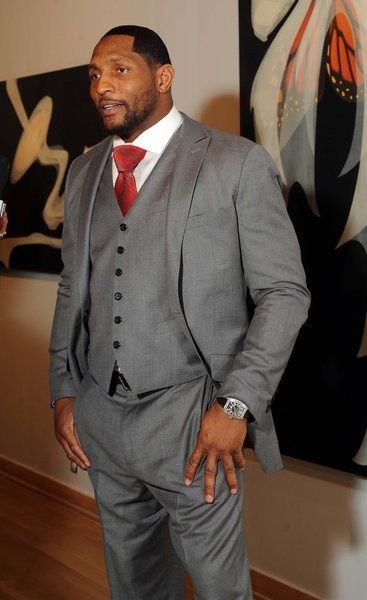 Maryland taxes due on $2 million would be about $170,000 on top of the Federal IRS 39.6% rate. That would amount to $792,000 meaning the player would net about $1 million before local taxes, insurance taxes and agent fees are deducted.
Lewis is now a spokesman with an equity stake in an investment company that is trying help athletes. The company tries to find investments that yield between 8% and 20%. One example of such an investment is providing a loan to an unnamed individual basketball player using their contract as collateral! In today's low interest rate environment and stock market valuations, trying to achieve above 8% on a consistent basis implies taking an exorbitant amount of risk.
This amount of risk typically means at least some of the investments will be entirely speculative. Consider the lack of diversification of this investment – a professional athlete sustaining their wealth by lending their money to other professional athletes. Hardly sounds like a wise investment decision. Not to mention they'd be investing in an NBA player who, if he follows the pattern of most athletes, will probably not manage his finances very well. This could force that athlete to borrow money, and a lot of it.  
I can understand Ray's and other athletes' concern over relying on someone else to watch their wealth. They are dealing with large sums of money, and everything is new and enticing and sometimes people lead them astray.
Ray and a number of other players got involved with a now disgraced broker a few years ago. Perhaps he is simply trying to help out some young players to avoid something like that happening to them and promoting his own investment firm to help. I admire his entrepreneurism, but to make it in the financial world, he needs to understand risk management to go along with his relentless pursuit of greatness.
Players need to be realistic about how long they can survive on their signing bonuses and exorbitant contracts. They should work to develop a skill they can use beyond their playing careers. They should seek multiple opinions on investments, so they can make educated decisions and not blindly follow a charismatic leader. If they do those things, they should have just as good of a chance at success as those making a living from any other occupation.
---
This and all articles contributed by Brian Kuhn to RussellStreetReport.com or EutawStreetReport.com as well as the content of any quoted third party professionals in these articles care purely for entertainment and illustrative purposes. They may not be construed in any way as financial, tax or legal advice to the reader or to any subject in the article. Seek legal, tax and financial guidance regarding your personal circumstances.