Print this article
The Ravens beat the Miami Dolphins, 38-6, in Week 13. RSR staff react to the win here…
Derek Arnold
Wow. The 2011-12 Ravens showed up. Far be it from me to bellyache after a performance like that but…I'll nitpick anyway: With a 24-0 lead late in the third quarter, the Ravens were routinely snapping the ball with 20+ seconds remaining on the play clock?
Why? Are they just that foreign to playing with a lead that they have no idea how to do it effectively?
That's my gripe for the week. Other than that? Awesome. The kind of performance that gives fans the confidence that this team really can turn things on in December & January. Great win.
Brian Bower
The Ravens finally played a complete game in all three phases. Flacco was impressive as was the game plan. No one can complain about their lack of aggressiveness even up by 24.
The defense played as expected and forced Ryan Tannehill into mistakes.
Winning breeds confidence and that's needed with the Patriots on the horizon.
Adam Bonaccorsi
I'm so confused… I legit don't know how to even react to this game…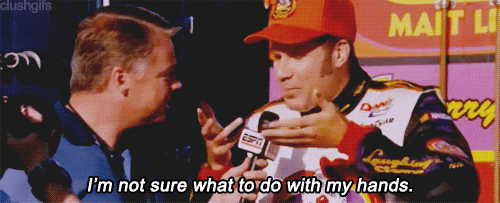 Flacco had himself a game, and barring 3 or 4 drops and a pick that you can attribute a bit to Mike Wallace giving zero effort on? It would have been damn near perfect. And major props to an overlooked offensive line that kept Cameron Wake and Suh out of Flacco's hair all day long.
The defense, despite struggling to get to Tannehill all day, had 3 great picks and really killed any momentum Miami ever generated.
Take the momentum and carry on to Foxboro boys!
Ryan Jones
Well that was certainly enjoyable. The Ravens played their most complete game since their playoff win in 2014 and they did it against a team that had been on a six-game winning streak.
The offensive line was nearly flawless. It served as a reminder of how effective Flacco can be when he has a clean pocket. What a great game for Dennis Pitta. After not reaching the end zone for three years it was nice to see him score not once but twice. What a comeback.
The offensive output will probably overshadow the defense this week but they were relentless. Had it not been for the Pitta fumble deep in Ravens territory they likely would have pitched a shutout.
Next week in New England will certainly be interesting.
Kyle Rate
By far the best performance of the year. Joe Flacco played like we all know he can, and Dennis Pitta's display was definitely heartening. Great to see Breshad Perriman show his playmaking ability as well. This defense is no joke–I was never convinced Miami had a legit offense, but Baltimore's veteran safeties each grabbed a pick and led a dominating performance.
The rest of the schedule is daunting but 3 wins will get it done…lets all become G-men fans this afternoon too.
Tyler Lombardi
Facing the most important game of the season, the Ravens put together their best effort of the year. The offensive line kept Joe Flacco clean all game, and he and the receivers took advantage of it.
The defense took advantage of a huge lead and forced Tannehill into some bad decisions. Jimmy Smith makes this secondary so much better, and that was clear this game.
I like that they continued to go after the Dolphins with what had been working all game (i.e. the passing game), but it would have been nice to see the duo of West and Dixon get the ball more to run out the clock.
All in all, this gives me a lot of hope for the rest of the year as the Ravens head into Foxboro for, by far, their biggest test of the year.
Joe Polek
Obviously, that was the most fun game of the year to watch. The offense was clicking on all cylinders, and the defense was outstanding. The game plan coming in was perfect and seemed to be executed to the best. My biggest worry is the amount of passes compared to the amount of runs. Now maybe that was part of the game plan but it has been that way all season and it cannot continue to be that successful with the vast difference between the two. The run game will need to be relied on come the postseason. But after 13 weeks of the season what else can you ask for then to be 7-5 and in first place.
We'll add more knee-jerk reactions as they roll in…